---
news
Five reasons to study chemical engineering at Surrey
What makes our chemical engineering degrees different and what's the secret behind our graduates' success? Here are five reasons why you should choose the University of Surrey for your chemical engineering degree.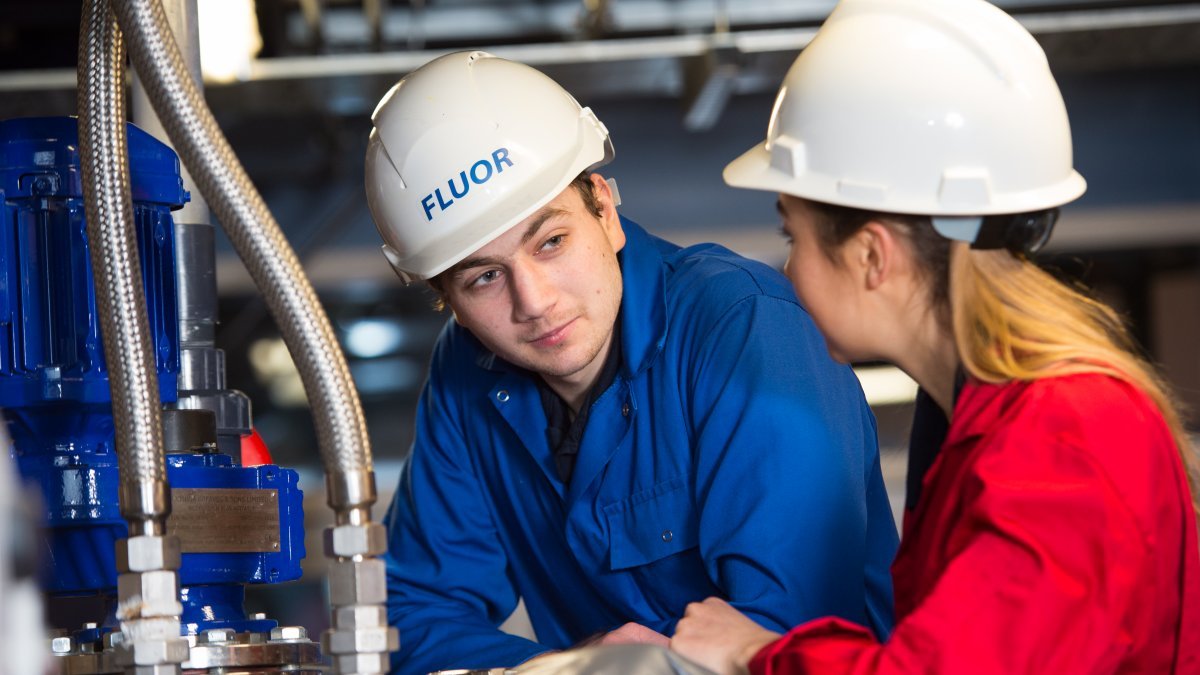 1. Industry-standard facilities
Surrey is one of the only universities in the UK to enable students to experience the entire chemical engineering process. Our new £1.7m Fluor chemical engineering facility includes a fully operational process plant which replicates the equipment you'll eventually use in industry.
During your third year, you'll be part of a team of students taking responsibility for every aspect of the plant – from production, quality control and safety to management and environmental impact.
Watch a tour of our Fluor pilot plant.
2. Focus on green energy
Our degree courses - ranked top 15 in the UK by the Complete University Guide 2023 - have a strong focus on the advanced technologies and processes which are helping to solve global issues related to climate change. You will learn about the latest techniques for energy efficiency and storage, treating emissions, wastewater processing, and renewable energy sources such as biomass, wind and solar – as well as traditional chemical engineering topics. 
3. Award-winning maths support
Maths skills are crucial to studying chemical engineering at degree level, and at Surrey we help to bridge the gap between school and University. Before you even arrive at the University you'll be given learning resources and a diagnostic quiz that will help you identify any topic areas you need to work on. Then as a first year student you'll be invited to attend maths 'bootcamps', alongside your modules, where you'll apply mathematical concepts to solve real-world problems.
Our maths support programme also supports Foundation Year students and recently won a prestigious award.
4. Teaching inspired by research
You'll learn about cutting edge topics in chemical and process engineering – such as thermodynamics, energy and industrial systems, and corporate sustainability – from academics who are at the forefront of global research in these fields. You'll work alongside one of these academics during your Design project in Year 3 and – if you're studying on the MEng course – you'll get the chance to explore a research topic that fascinates you during both your Research Project and your Multi-Disciplinary Design Project (MDDP) in your final year.
5. Fantastic work placement opportunities
Surrey won the award for 'Best University Placement Service' (over 750 placements) for the third year running in 2021. Our renowned Professional Training placement programme enables you to gain a year's valuable work experience with a company like:
Pfizer
Air Products
BAE Systems
EDF Energy
Magma Global
GE
SciTech
Crondall Energy Consultants.
Read about student Imogen Slinn's placement experience at EDF Energy.
Discover our courses in chemical and process engineering.