---
news
Following in Daphne's footsteps: Meet our female chemical and process engineers
Surrey is home to an incredible range of female chemical and process engineers who have made their mark in research and industry. As part of our Year of Surrey Women in Science and Engineering – marking 50 years since Daphne Jackson became the UK's first female Professor of Physics at Surrey – we talk to just a few of them.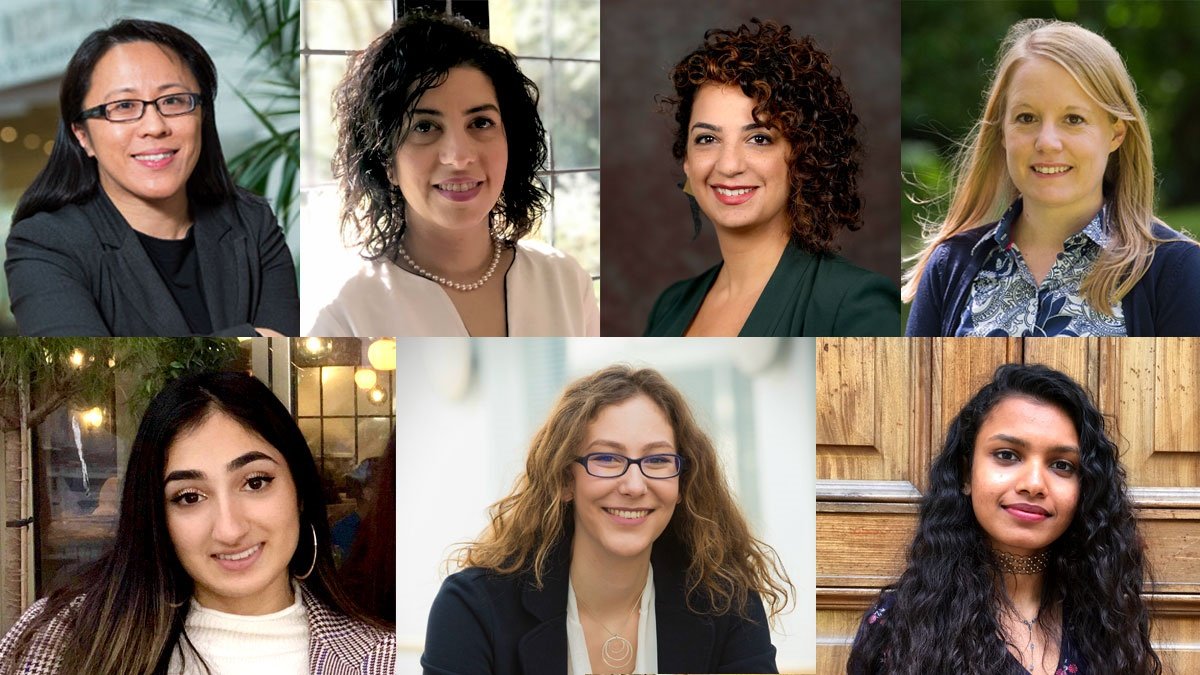 Professor Daphne Jackson is a key figure in the history of UK science. How does her story resonate with you?
Karishma Dhami (MEng student): Daphne Jackson was not afraid to be in the minority in a male-dominated field. Her passion and tenacity showed that women deserved a place and a voice in STEM-based careers, which ultimately paved the way for young females, like myself, today.
Dr Katie Costello (Lecturer): What resonates with me most is how much she cared about her students. I think this is one of the most important qualities a teacher should have, and I endeavour to follow her example.
Tara Raafat (alumna, now Semantic Data Architect-CTO Office, Bloomberg, New York): Professor Daphne Jackson was one of the two women to graduate in her field. While the number of women in science and engineering has increased drastically since then, her story still resonates with me in the sense that I have often been the sole female on a team or in meetings. 
Who have been the influential women in your academic journey and why?
Dr Judy Lee (the School of Chemistry and Chemical Engineering's Director of Learning and Teaching): One was my grandmother, who raised nine kids on her own and earned a living by making daily six-hour return journeys to market to sell vegetables. She has always reminded me and my siblings of the importance of education.
Katie: My A-level physics teacher, who supported me in my application to study chemical engineering at University, my mum who has never doubted me, and my PhD supervisor Dr Eirini Velliou who was my main inspiration for continuing in academia. Without all the amazing women in my life I would not be where I am today!
Ishanki Anjana De Mel (PhD student): My mother undoubtedly comes top of this list. One of my earliest memories is sitting under her chair when I was about two or three years old, watching her give one-on-one computing lessons to young women in our neighbourhood.
What first got you interested in chemical engineering?
Dr Eirini Velliou (Visiting Senior Lecturer): I loved mathematics, chemistry, physics and biology from an early age at school, and got really inspired into discovering more about potential scientific degrees by my – male – chemistry teacher who was truly amazing! I chose to pursue chemical engineering because it would allow me to combine my passion for all four sciences into real life applications.
Dr Madeleine Bussemaker (Senior Lecturer): I came from a science background (chemistry and maths) but didn't get funding when I first applied for a chemistry PhD. I liked the idea of focusing on future industrial applications of chemical sciences so I applied to chemical engineering and ended up studying biorefining and ultrasound. The science of these is so interesting and they have so many cool applications that in the end I was glad I didn't get my first option!
Karishma: When visiting university open days, I liked the fact that chemical engineering degrees are very varied, offering practical, group and lab work, and open up opportunities across many industries.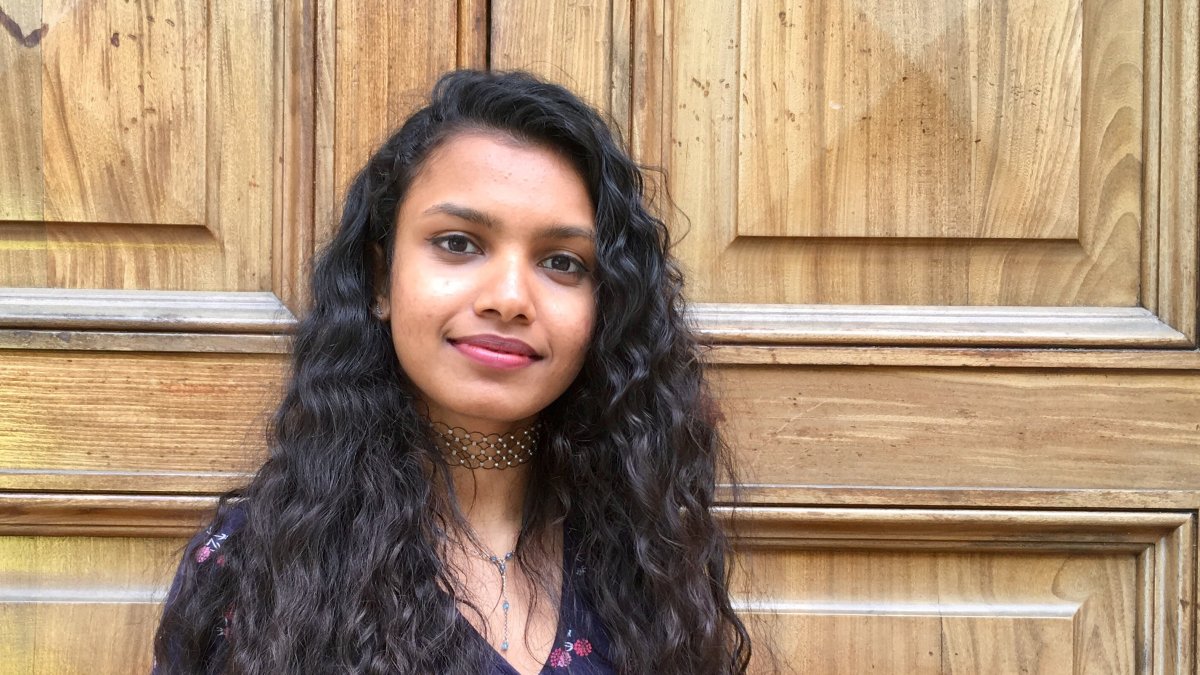 Ishanki: When I was at school, we had a class competition to make hand soap. My team won: we made a bar of soap that set, smelled great, and lathered when used, meeting the requirements of the user. I thoroughly enjoyed that experience, and it made me wonder how I could apply my interests in science and maths to solve practical problems and meet the needs of humankind.
What's your area of research, or your role in industry?
Judy: My specialism is membrane filtration and ultrasound processing with a focus on water and wastewater treatments. The hope is to reduce demand for fresh water supplies by improving water recycling and reuse, and lower environmental pollution by improving wastewater treatment efficiency.  
Karishma: In October 2021 I will be joining Air Products, a company that specialises in air separation and industrial gases. I hope to support their hydrogen technology R&D and be a part of a global move towards green energy and a carbon zero plant.
Eirini: I conduct multidisciplinary research at the interface of bioprocessing, biomaterials and biological systems, aimed at generating novel 3D laboratory models of healthy or diseased tissue equivalents. I am hoping to contribute into accelerating novel therapies for diseases like cancer from bench to bedside via the 3D tissue models I develop.
Ishanki: I am currently developing computational models of microgrids and distributed energy systems, which are slowly starting to revolutionise our ageing electrical and heating networks.
Is there a particular female scientist whose work inspires you?
Tara: The American visionary computer scientist Anita Borg, who not only excelled in her own path but took action to provide support and a platform for women in STEM. She established the first digital community for women in computing and the Institute of Women in Technology. 
Katie: Beatrice Shilling is an inspiration to me. She was an engineer in the RAF during World War II and improved aircraft design essential to the war effort. She also raced motorbikes and cars in her spare time!
Judy: Margaret Hutchison Rousseau, who was the first woman to earn a PhD in chemical engineering, the first woman member of AIChE (the world's leading professional body for chemical engineers) and first woman to receive its Founders Award. She developed a deep-tank fermentation process that enabled mass production of penicillin, which saved many lives during World War II.
Karishma: Mary W Jackson, NASA's first black female engineer. After working on a 60,000 horsepower wind tunnel, Mary courageously asked to join her white peers in their extra evening classes in order to transition from a mathematician to an engineer.
What's the main barrier to women studying STEM subjects and going into STEM careers, and how can we do more to support them?
Katie: I don't think a barrier exists to studying STEM at University level, but I do think there is one much earlier in life. It is the stereotype that women who are interested in science cannot also be 'girly'; the two are seen as mutually exclusive which they are certainly not.
Tara: We do not have enough women in leadership positions in the world of STEM which means women do not see a clear path for growth. I believe that this problem could be addressed by universities and organisations in the STEM space developing mentorship programs with both male and female leaders, targeting a wide spectrum – from young girls to women who want to change careers.
Madeleine: Personally, I never felt there were barriers for me to enter STEM but I do think they exist. There is still a lot of discrimination and unconscious bias that persists today. When we have more diversity at the top I think increased inclusivity, and ultimately success, will follow.
Eirini: I think that raising awareness of real life problems of individuals that can be solved via STEM, rather than keeping the focus too much on 'machine' or 'technology' developments, might motivate more women to study STEM related topics.
What legacy do you hope to leave for the next generation of women scientists?
Madeleine: I once attended a female leadership workshop that focused on emulating traits typically associated with being male; lean in, speak deeply, exude confidence. We now know that successful leadership can take other forms and characteristics – I would like to show that we can be effective and successful scientists, whatever our inherent strengths.
Ishanki: Growing up in Sri Lanka, I did not have a Sri Lankan female engineer as a role model. I'm trying to be one for the next generation.
Tara: I think one thing that makes your story worth telling is to touch at least one more woman's life by holding her hand and pulling her up. I hope to create and demonstrate a growth path for women wherever I work that will make them believe there is nothing standing between them and achieving their dreams.
If you've been inspired by this interview with our female academics and students in the School of Chemistry and Chemical Engineering, and think you might enjoy the culture and student experience we offer, check out our courses, including our undergraduate and postgraduate chemical and process engineering programmes.