Ishanki Anjana De Mel
---
Postgraduate Research Student
Master of Engineering - Chemical Engineering
About
My research project
Optimisation of distributed energy systems

Distributed Energy Systems (DES) have been increasingly investigated as a viable alternative to ageing centralised energy networks. Optimisation models presented in literature for the design and operation of distributed energy systems often exclude the inherent nonlinearities, related to power flow and generation and storage units, to maintain an accuracy-complexity balance. Such models may provide sub-optimal or even infeasible designs and dispatch schedules. In DES, optimal power flow (OPF) is often treated as a standalone problem, consisting of highly nonlinear, nonconvex constraints related to the underlying distribution network. This aspect of the optimisation problem has often been overlooked by researchers in the process systems and optimisation area.

This project aims to address the disparity between OPF and DES models, highlighting the importance of including elements of OPF in DES design and operational models to obtain feasible designs and operational schedules. The literature review identified key works that have attempted to do so, and highlights several gaps that have remained despite these efforts. A methodology is proposed to develop new models that are capable of maintaining the accuracy-complexity balance, while consolidating DES and OPF and including detailed representations of key components (such as batteries). It involves three modelling routes, each designed to investigate how detailed modelling can impact DES objectives, designs, and operating schedules. Current model formulations are implemented and tested, where preliminary results shed light on the multi-faceted nature of DES and the need to make detailed optimisation models available to stakeholders who are interested in consolidating them. 

Research theme: Digital and Process Innovation

Supervisors
University roles and responsibilities
Associate Tutor - Personal Awareness and Development Module (Jan 2020 - Present)

Teaching Assistant - ENG1083 Transferable and Laboratory Skills (May - June 2020)

Teaching Assistant - ENG2120 Engineering Systems and Dynamics (Oct - Dec 2019)
My qualifications
2019
Master of Engineering - Chemical Engineering (First Class Honours)
University of Surrey
Affiliations and memberships
Royal Academy of Engineering crowns Surrey students world champions
A team of chemical engineering students from the University of Surrey has been crowned winners of a prestigious international competition hosted by the Royal Academy of Engineering.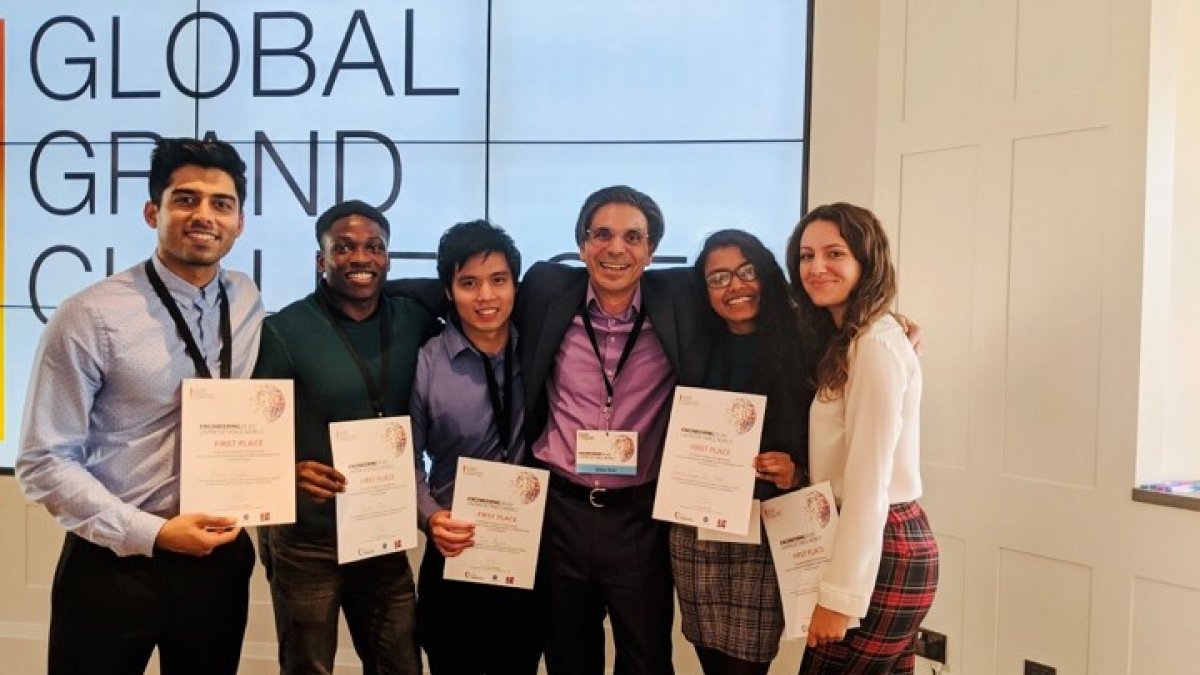 Research

Research interests

Ishanki enjoys using optimisation (mathematical programming) techniques to model energy systems and consolidate the multi-faceted nature of these systems. She uses Mixed-Integer Linear Programming (MILP) and Mixed-Integer Nonlinear Programming (MINLP) to develop algorithms and tools, and hopes to make these freely available to the research community and stakeholders interested in designing and operating low-carbon and small-scale energy systems.

She has been involved in several M-level research projects, either as a co-supervisor or contributor, focusing on:

Distributed Energy Systems
Multi-period Heat Exchanger Design
Supply Chain Optimisation
Personal Awareness and Development

During the COVID-19 pandemic, she volunteered in the Rapid Assistance in Modelling the Pandemic (RAMP) initiative and continues to support a project on modelling fomite transmission, which resulted from this initiative.

Her passion project involves modelling a storage network to minimise post-harvest grain storage losses (Global Grand Challenges 2019 winning idea) with her teammates, which is currently a work-in-progress.