---
news
Global spatial structures company sponsors DAD project prize
LANIK, an international company specialising in spatial structures solutions, is sponsoring the student prize for Surrey's innovative DAD (Design, Assemble, Dismantle) project.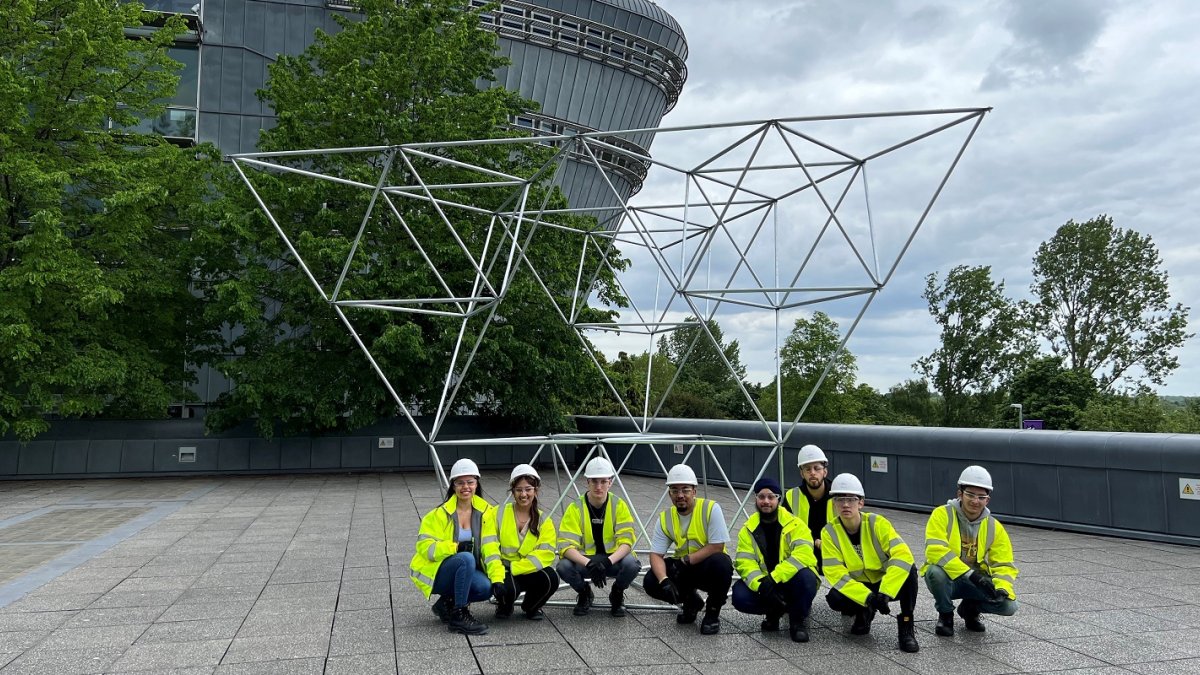 The sponsorship underlines the growing global reputation of the practical DAD project which challenges teams of first year students to design, assemble and dismantle a full-scale physical structure within a set timeframe. The project, which was launched by Dr Alireza Behnejad in 2014, has since been adopted by universities in Mexico, Brazil, Iran, China and Malaysia.
As sponsor of this year's DAD project prize, LANIK recognises the group of students that demonstrates the best overall performance in the project, with each student in the team winning a gift voucher.
LANIK has collaborated with Surrey's Department of Civil and Environmental Engineering for several years, gifting two full-scale DAD kits to the scheme, one for use at Surrey and one at the University of São Paulo. Earlier this year LANIK's Research & Development Manager Josu Goñi Martínez visited Surrey to give a lecture to first year students as part of the Integrated Design 1 module, and another for staff and postgraduate research students.
Dr Behnejad says: "One of the aims of the DAD Project is to bridge the gap between theory and practice in a collaborative environment. It is crucial for students to learn about the latest achievements in industry from world leading companies. LANIK is a member of our recently established Knowledge Transfer Partnership to revolutionise the structural engineering education in a north-south collaboration. So far, eight universities and six companies from 11 different countries have joined this partnership – and new members are more than welcome."
Founded in 1977 and based in Spain, LANIK offers turnkey solutions for covering, facades and retractable roof structures used in many spatial structures around the world.
Discover our courses in civil and environmental engineering including our BEng (Hons)/MEng Civil Engineering.