Design, assemble and dismantle project
This project is a hands-on educational scheme developed and implemented by Dr Alireza Behnejad to improve student learning at a tertiary level.
Overview
This scheme is based on the benefits of using physical models to understand structural behaviour and construction requirements.
Students participate in a series of group activities to improve their practical knowledge of the design and construction of different structural systems. The project includes the making of miniature models, as well as working with full-scale physical models of prefabricated light weight structures.
The inaugural DAD project in 2014 arose from Dr Alireza Behnejad's research project, 'benefits of full scale physical models in civil engineering education' which found that engineering students show a greater interest in topics which are demonstrated physically rather than being explained using the 'chalk and talk' method.
Funding amount
£20,000
Funders
Nohmura Foundation for Membrane Structures Technology
Project programmes
Working in groups, participants design and construct their own structure using all or part of the provided structural kit. The group performance is assessed in terms of creativity in design, construction management skills, and health and safety considerations. Novum Structures, a leading company in the field of spatial structures, sponsors an annual prize awarded to the group of undergraduate students which achieves the best overall performance in the project.
The postgraduate programme follows a similar structure to the undergraduate programme, with the additional challenge of modelling the structure in a FEM package and studying the behaviour of the structure under load. The students then compare this with the real behaviour of the structure under the same load.
Outreach
The project provides the ideal educational environment for developing the skills needed in architectural/structural engineering, such as interpreting other people's ideas, team work, communication and time management. It also involves international collaboration, with students at institutions around the world taking part over the past five years. These have included:
Western Institute of Technology and Higher Education in Mexico
Ferdowsi University of Mashhad in Iran
University of Sao Paulo in Brazil
Southwest Jiaotong University in China
Universiti Malaysia Pahang in Malaysia
Sadjad University of Technology in Iran.
A simpler version of the DAD Project has been organised for year 12 students (aged 16-17), twice a year, at the University of Surrey since 2014, as part of Surrey's engagement programmes organised by its Department of Widening Participation and Outreach.
A special version of the DAD Project was developed for year 5 primary school children (aged 9-10) to focus on the practical applications of maths and geometry in real life. In 2019, three groups of year 5 students were challenged to work as a team to build miniature pyramidal structures using a variety of components. In this case, the construction of the full-scale structure was undertaken by parents under the guidance of their children.
Team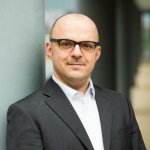 Principal Investigator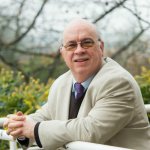 Co-Investigator
Take part in the project
The DAD project can be organised for participants from other educational establishments, as well as participants from industry (CPD course or away day activities). If you are interested in finding out more, please get in touch with the principal investigator, Alireza Behnejad.
Recognition from distinguished academics
I am the current chair of the Joint Board of Moderators which accredits civil engineering degrees in the UK and their franchised courses overseas. As a person who has devoted a career to engineering consultancy, I am always on the lookout for initiatives that enable students to learn (as opposed to being taught) about structures, how they actually work and are assembled.

This initiative really does tick all of the boxes. It enables collaboration not only between students but across disciplines. It is age neutral and can be used by anyone who is old enough to handle the components. It has already engendered interest from a diverse range of groups being cost effective and intuitive. If ever there was a project that has universal appeal across learning disciplines, then this is it and I recommend it to the Academy.
Professor Nick Russell (Director of Perega), 2014 President of the Institution of Structural Engineers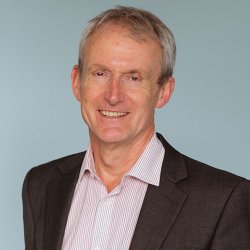 Research themes
Find out more about our research at Surrey.