---
news
Improving the employability of our sport and exercise science graduates
Our BSc (Hons) Sport and Exercise Science course has been accredited by the Chartered Institute for the Management of Sport and Physical Activity (CIMSPA), in recognition of our commitment to equipping students with the skills, knowledge and experience needed to effectively transition into roles within the sector. This has been achieved by aligning our curriculum to CIMSPA's professional standards.
Credit: University of Surrey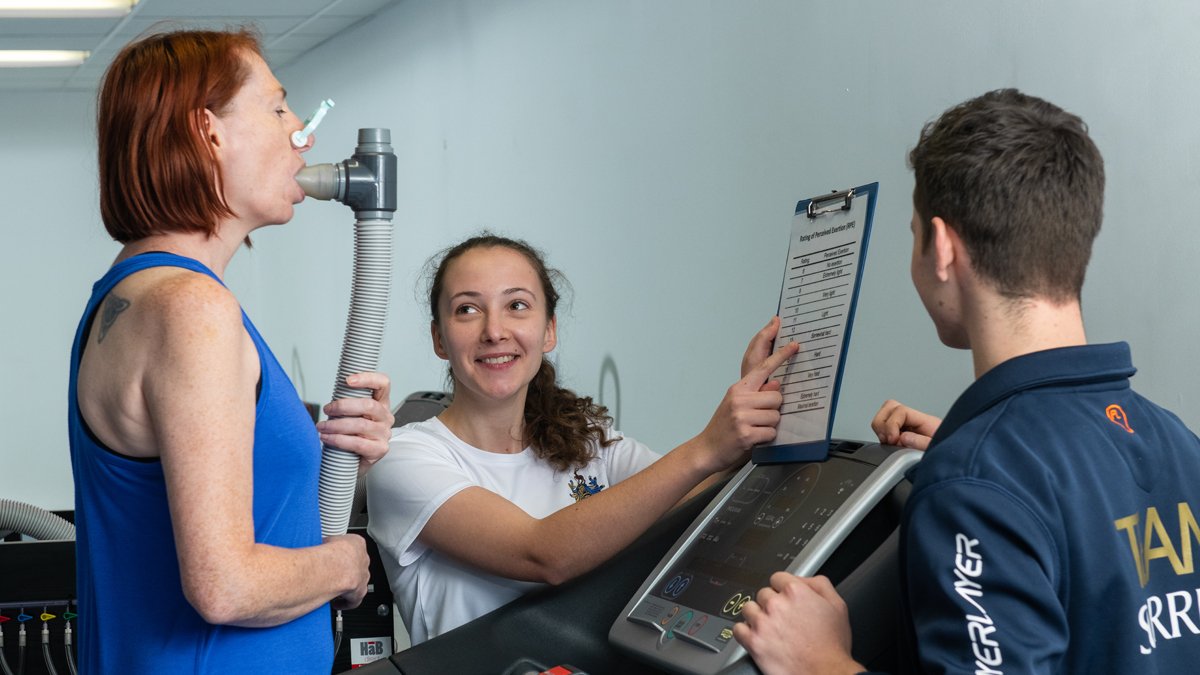 Excellence endorsed

CIMSPA is the UK's professional development body for the sport and physical activity sector and is committed to supporting, developing and enabling professionals and organisations to succeed. Their professional standards outline the role and scope of jobs within the field and the knowledge, skills and competencies required to meet such professional standards.
Our BSc (Hons) Sport and Exercise Science course has been accredited for meeting these standards and will be awarded the CIMSPA endorsement kitemark, a quality assurance that recognises our commitment to producing graduates with the necessary skills needed to succeed in the sector. This is backed by the UK Government and supported by more than 400 employer partners, training providers, awarding organisations and education associates. Our partnership with CIMSPA will also help us forge new relationships with placement providers to offer our students more Professional Training employer options and help facilitate professional standards engagement.
Opening doors
Students on the course will now automatically gain nationally-recognised qualifications in gym instructor and personal training and have the option to specialise further, to work with people with long-term conditions. These additional qualifications have been embedded into the curriculum to reinforce and develop necessary skills. The qualifications will improve student's employability when they graduate, making them more desirable within the sport industry.
Students will also benefit from discounted CIMSPA membership. This gains them access to internship and graduate job opportunities, online learning materials and a quarterly newsletter, so they can keep up to date with any changes within the field.
Amazing development
Dr Ralph Manders and Dr Julie Hunt, Programme Leaders of the BSc (Hons) Sport and Exercise Science course, commented:
"This new partnership is an amazing development for our course and our students. Not only will this help our students to become better scientists, but it will also train them to become qualified and confident exercise professionals, ready for a successful career."