---
news
Published:
12 November 2019
An interview with Carlos Lázaro
Carlos Lázaro, Associate Professor at the Universitat Politècnica de València (Technical University in Valencia), is Vice-president of the International Association for Shell and Spatial Structures (IASS) and Co-chair of the 2019 International Association for Shell and Spatial Structures (IASS) Symposium. Here, he shares his thoughts on the work of the great names in spatial structures, the future developments he foresees in the field, and the importance of inspiring the next generation.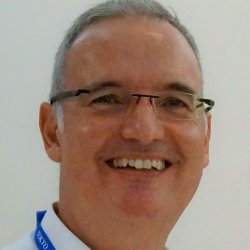 How did your personal interest in spatial structures develop?
When I was a student I was always interested in shell structures, although my exposure to them was limited at that stage. But at some point later on, when I was already a practicing engineer, I had the exceptional opportunity to work on the structural design of the last shell structure by Felix Candela – a very important person in this field – which was installed in my city of Valencia. From that point on, my mind was focused on the field of spatial structures.
You're here at the IASS 60th anniversary Symposium in Barcelona. Could you tell us a little about the history of the IASS conference series?
The Association was founded by perhaps the most famous Spanish engineer of the 20th century, Eduardo Torroja. He designed shells from early in his career, learning from the German masters at the time, and made some big breakthroughs. He gathered many experts to talk about shell structures in 1959 and that was the beginning of the IASS. The scope of the Association was later extended to encompass different types of spatial structures.
How would you rate the contribution of spatial structures to civil engineering?
I think you could say both that spatial structures contribute to civil engineering and vice versa. The important thing about spatial structures is that, unlike other types of structure, they mix several disciplines including geometry. This is why some of the key figures in spatial structures have been engineers, like Torroja, but others were architects, like Candela or Frei Otto, or had a background in both disciplines like Mamoru Kawaguchi.
Which spatial structures have particularly stood out for you and why?
A number of projects by the 'main characters' in spatial structures come to mind: the pioneers who have combined structural engineering with geometry to create incredible shapes – such as Heinz Isler, Frei Otto and Jörg Schlaich. These include the Olympic Stadium in Munich designed by Otto, which is a masterpiece of a tension structure. I would also highlight Mamoru Kawaguchi who was twice President of the IASS. He was one of the first people in the world to design and build inflatable structures back in the 1960s and 1970s.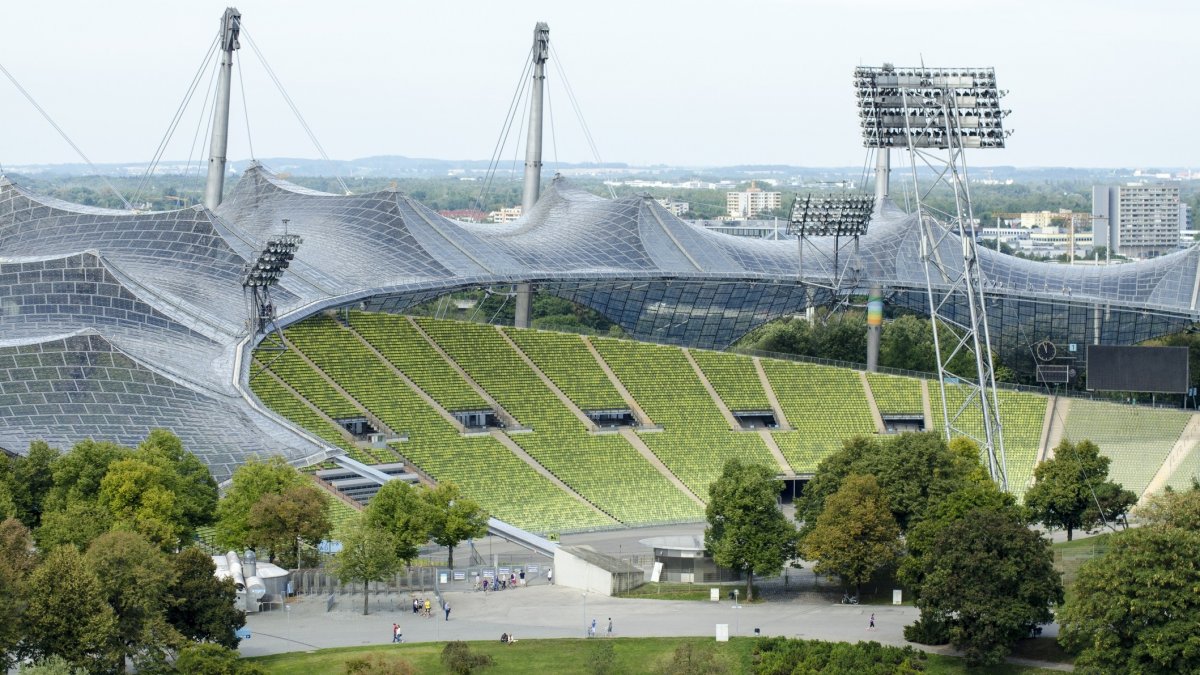 In spatial structures there is a unity between complex engineering structures or shapes, and art. How do you think spatial structures will continue to be influenced by artistic and architectural trends?
I think that the combination of art and spatial structures is a very significant one. When people look at a spatial structure that's very well designed, they have the feeling that they are observing a piece of art. In other cases, specialists in spatial structures are bringing artists' visions to life, such as Janet Echelman's hanging nets designs, shown at the last IASS symposium in Boston, which are made possible with the use of digital tools and structural modelling.
How would you describe the role of digital development in the progression of spatial structures?
Digital tools are causing a revolution in the field because they enable you to draw very rapidly something that would have been impossible by hand, or would have taken months, with no chance of trying different possibilities. I think they have mainly benefited architects because they have given them the opportunity to experiment with shape. There is now a lot of research into how to connect digital tools, geometrical tools and mechanical tools in order to bring meaningful results, because the risk with digital tools is that you can imagine crazy things but then these things are difficult to translate into real built structures.
What other future developments do you foresee in the field of spatial structures?
The exciting thing about the future of spatial structures is that it is driving innovation in the field in order to achieve more sustainable, better structures with less environmental footprint. I think this aspect is very important, and the IASS has a role to play in enabling a collaborative effort with the aim of adapting ideas and making them work in a more efficient, sustainable way.
New materials and new manufacturing techniques are two things that will drive development of spatial structures in the future. We have new materials and are reusing materials…we see how robots are revolutionising technology… and we need a little time to think how all of these things can be combined in the best way for society.
At the next IASS Symposium, which takes place at the University of Surrey in August 2020, the theme is 'inspiring the next generation'. How do you think those in the spatial structures field can achieve this?
The motto of 'inspiring the next generation' is a great one. We need to open the door for the new generations because they have the energy, the stamina and the new ideas. We are always thinking of how we can incorporate new people in our conferences and I think we're pretty successful in doing that. In Barcelona this year there are lots of young people, and giving them the chance to meet others in the field in person, rather than just digitally, is very valuable.
One of the difficulties with education in spatial structures is that it is a mixed field combining architecture and engineering, and there's no clear space for it in a standard architectural or engineering curriculum. I think that in the future we need to find new spaces – which some universities have already done – to provide this combined knowledge to students, using digital tools and physical modelling to ensure the next generation has a good background in this field.
The Annual Symposium of the IASS and the 7th International Conference on Spatial Structures is being hosted at Surrey from 24 to 28 August 2020.
Discover our programmes in civil and environmental engineering.