---
news
Published:
12 November 2019
An interview with Juan Gerardo Oliva Salinas
At the 2019 International Association for Shell and Spatial Structures (IASS) Symposium in Barcelona, we got the chance to talk to Juan Gerardo Oliva Salinas, architect and professor within the University of Mexico's Faculty of Architecture, about his work with the pioneer Frei Otto and the future of spatial structures.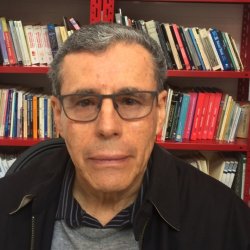 How did your personal interest in spatial structures develop?
As a student of architecture in the 1970s I was most impressed by the work of Professor Frei Otto in Germany. Then I got a scholarship from the German Academic Exchange Service (DAAD) and was able to travel to Germany and work with Professor Otto and other people at the Institute for Lightweight Structures (IL) at the University of Stuttgart. The more I knew about spatial structures, the more interested I got in this area.
What was it like to work with Frei Otto?
I was 27 years old when I went to Germany to work with him. I admired his works and his way of thinking. However, when I arrived in IL, I learned that he worked mainly with physical models and I expressed my wish to work with computers. Frei Otto told me at the beginning: "I do not work with computers in my institute." So I started my postgraduate studies within other institutes at the University of Stuttgart and, two years later, I went back to IL and he accepted me. I got the opportunity to learn many, many things about the conception, design and construction of lightweight structures, membrane details and many other kinds of structure. It was a great experience.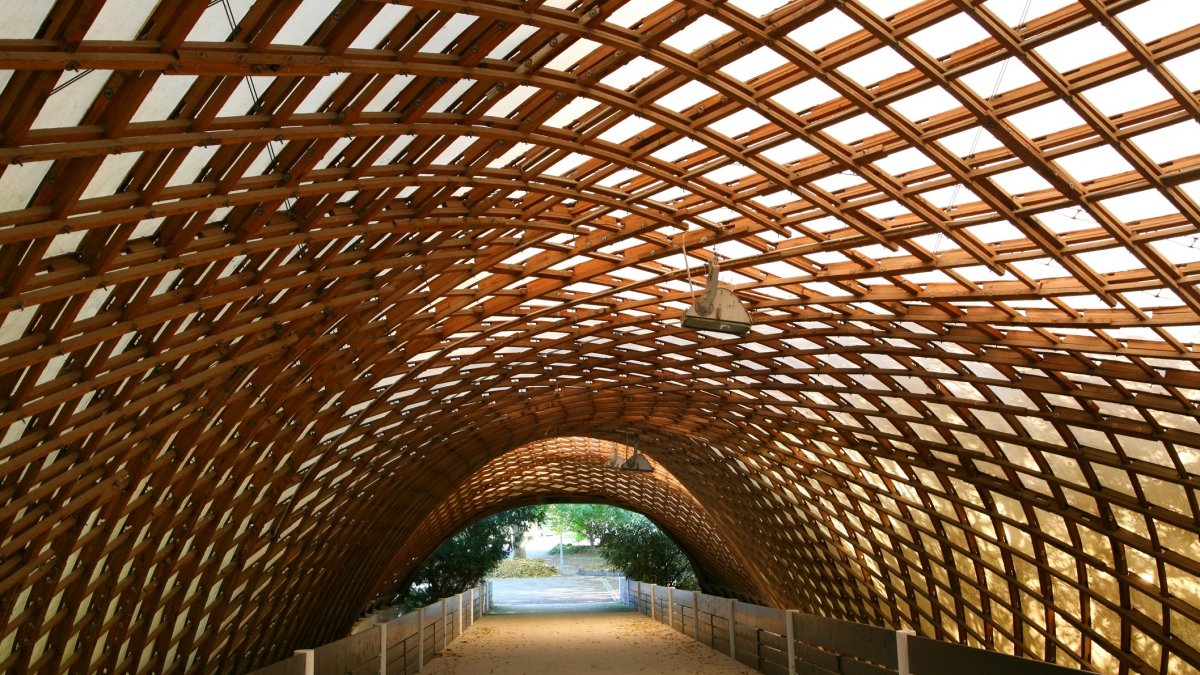 Could you give us a brief overview of the history of spatial structures, as you see it?
Well, spatial structures started when architecture started – probably when a man took two trees and put them together to make a house. Throughout history you can see examples of spatial structures. One of the oldest is the Pantheon in Rome which is 2,000 years old. This is a lightweight structure, despite the fact that the stone is heavy, because of the form.
Then at the end of the 19th century we began to see a new wave of lightweight structures from Gaudi, and this new wave is still evolving.
How was the IASS founded and how has it developed?
The International Association for Shell Structures (which later became the International Association for Shell and Spatial Structures) was founded by Eduardo Torroja in 1959 in Madrid. At the time, Torroja had built his famous reinforced concrete shells, Felix Candela was building shells in Mexico and there was also pioneering work going on in Germany. So, the Association was a joining together of these people who were interested in shell structures.
Every year, the Association organises an international conference, and to mark its origins, this is held in Spain every 10th year – hence to mark the 60th anniversary, the symposium is taking place here in Barcelona.
I am one of four vice presidents of the IASS and Chair of the Membership Committee. In this role I am always trying to track down new people to join the Association – particularly young people who are its future.
A notable quality of spatial structures research is its international reach. How has this discipline grown and developed in your locality?
My country, Mexico, is not a developed country so we do not have many examples of outstanding spatial structures, but we do have a few. For example, Felix Candela's reinforced concrete shells, including his last project in Mexico City, which was a collaboration with other Mexican architects, the 1968 Sports Palace – a very iconic building.
How would you describe the role of digital development in the progression of spatial structure?
Digital development is very important. Students today are involved with new programmes such as Grasshopper, Rhino and AutoCAD. Things have moved on from when I developed my own computer programs in Fortran IV while I was studying in Germany 35 years ago. It is important to understand how the digital tools can help and for students to know how to manage them.
What technologies or developments do you think will be applied to the production and design of spatial structures in the future?
Digital tools will be the main technology, but we also have to think about materials. We are currently researching the application of new technological methods to sustainable materials like bamboo, paper board and bricks. I think this approach will be key in the future.
The motto of the IASS 2020 conference is 'inspiring the next generation'. How should those in the field of spatial structures go about achieving this?
Inspiring the next generation is the right motto. We, the 'old' people, have to compromise to inspire the younger generation. Our work isn't the last word, but just the beginning of many new things, and the next generation will achieve great things. But in order to do that they need to know what we did and how we did it, and what the people preceding us did. They can then provide new solutions, new proposals for structures and ways of conceiving, designing and building new spatial structures.
A notable quality of spatial structures is the unity between complex engineering structures or shapes, and art. How do you think spatial structures will continue to be influenced by artistic and architectural trends?
Nobody makes things alone. When we see the works of Gaudi, I'm sure there were many people working alongside Gaudi to create this masterpiece. So, we need to work together for the sake of our structures, not for the sake of our own names. It's wrong to say: 'this is my project'. No, 'this is my idea' maybe, but the idea is developed by a group of people. In my projects I always try to work with students who have very new, fresh ideas.
Do you have an all-time favourite spatial structure – from any period or region?
I admire a wide variety of work: the Hagia Sophia in Istanbul; the works from the great shell constructer Sinan in Turkey; the works of Eduardo Torroja, Félix Candela, Heinz Isler, and Frei Otto. I think they are all important examples from different times.
What most excites you about the future of spatial structures?
Innovation, but innovation which is linked to sustainability. We need to take care of our resources and use them in the best way to design a beautiful structure. I learned from Candela that structures should not only have function, they also have to be beautiful, so we don't have to just think in terms of equations and numerical methods, but also the end result.
Read more about the Annual Symposium of the IASS and the 7th International Conference on Spatial Structures, being hosted at Surrey from 24 to 28 August 2020.
Find out about the exciting Design Competition which has been launched by Surrey's Spatial Structures Research Centre to co-incide with the conference.
Discover our programmes in civil and environmental engineering.