---
news
Intriguing 'halo' design commended in Spatial Structures Design Competition
Structural engineer Mark Da Costa (UK) has received one of five commendations in Surrey's Spatial Structures Design Competition for his structure which combines stainless steel and wire nets.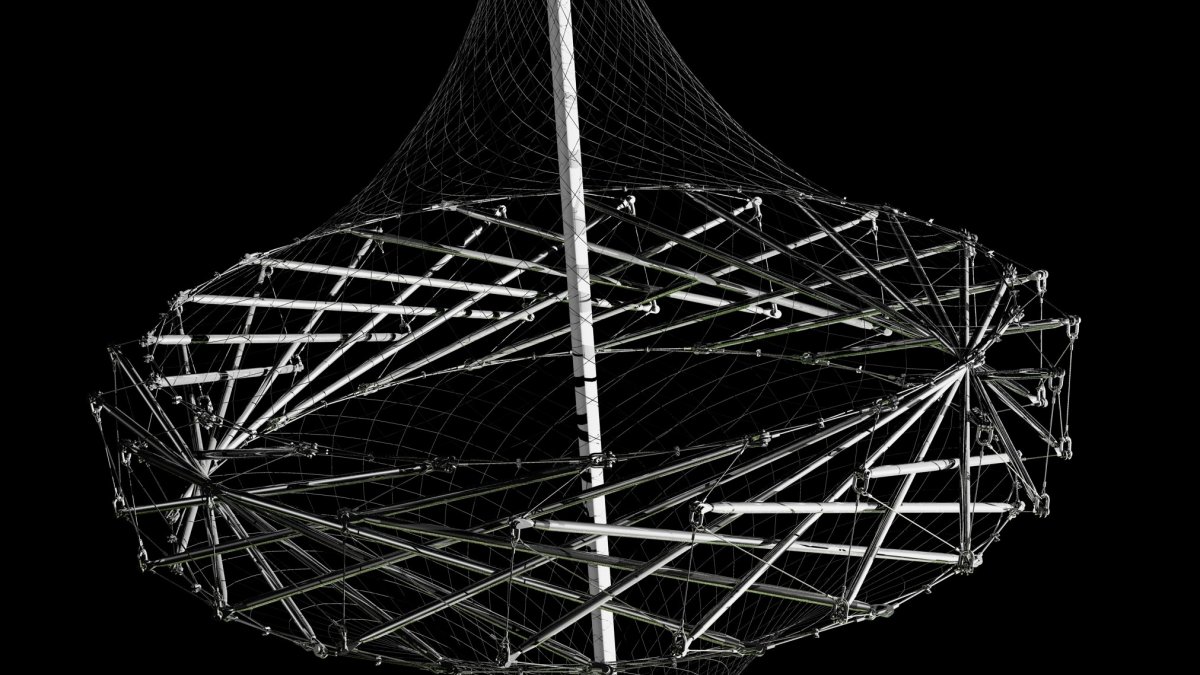 The concept consists of seemingly unconnected, interlaced struts which orbit a central mast and are invisibly supported by filigree meshed cable net, producing the sculptural effect of a halo. The action of the net stiffens the tensegrity ring which reduces the need for additional tensioning devices.
Mark Da Costa commented: "Despite the apparent geometric complexity, the sculpture is constructed from basic components and would be straightforward to manufacture and install."
The Spatial Structure Design Competition challenged entrants from around the world to design a new spatial structure for Surrey's campus. Read about the winning design.