---
news
Mastering your studies at Surrey Business School
Mustafa Abbas Kazi, an MSc Business Analytics student at Surrey, tells us his favourite places to hang out on campus, things to do in Guildford and what he did to prepare ahead of his studies.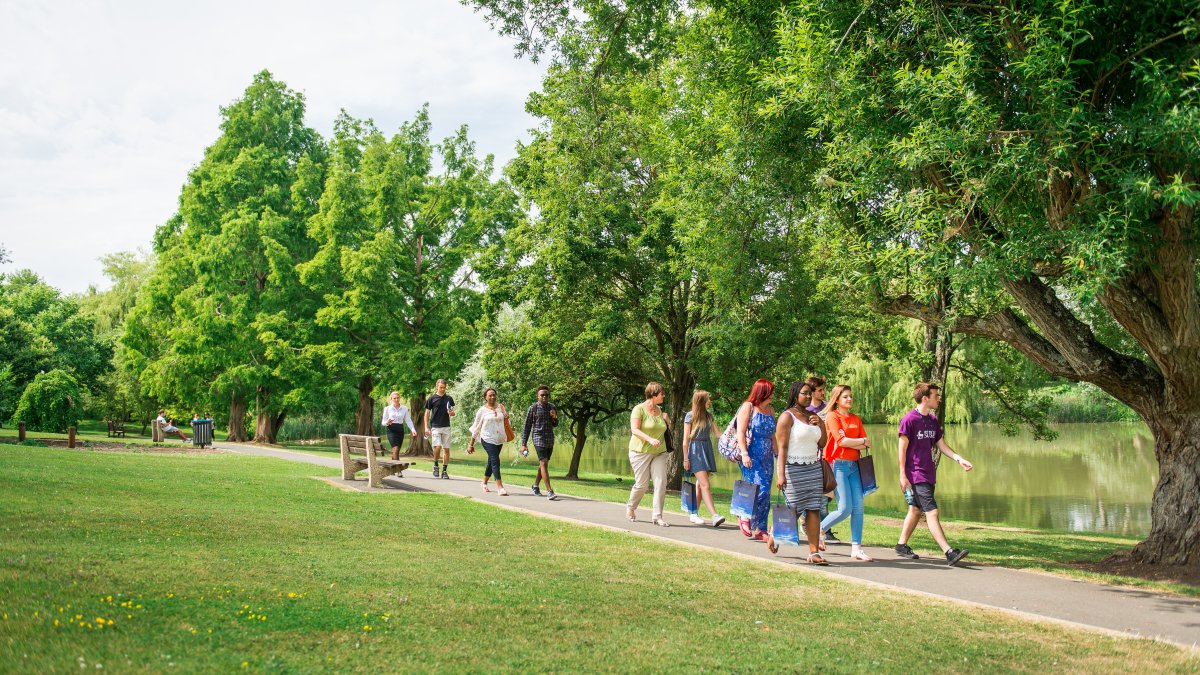 What stood out about Surrey?
Surrey Business School is one of the most well-renowned schools in the UK. With highly knowledgeable professors and staff, it was the best choice for me to pursue my masters.
What's your favourite thing to do on campus?
Sitting by the lake with friends or relaxing in the MySurrey Nest and MySurrey Hive.
Where's your favourite place to study on campus?
The campus' Library provides a comfortable atmosphere for me to study.
Where's your favourite place to hang out with friends?
By the river in the town centre.
What's your favourite thing about Guildford?
Its calm atmosphere and the friendly people.
Did you do anything over the summer to prepare for your studies?
Not a rigorous preparation but I read through an overview about what I might be required to study. I also researched the University as a whole and its surrounding areas.
If you could go back in time and do one thing before your studies, what would it be?
Learn some outdoor sports!
What five items would you recommend bringing?
Some homemade snacks
Family photos
A winter jacket
Plug adapter and extension if coming from overseas
Required educational documents.
What other advice would you give to first-year students starting in September?
Being away from family can be challenging at times, but it's necessary to be strong in these moments. A new opportunity awaits you, so just look forward to fun-filled years of studies with loads of experience and activities.
Learn more about postgraduate study in our Surrey Business School.