---
news
Published:
18 February 2021
Meet the academic: Dr Evgenia Iliadou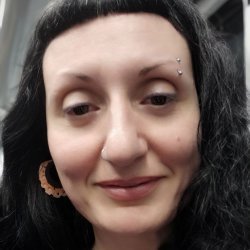 Dr Evgenia Iliadou
How would you describe your time at Surrey?
My time at Surrey has been exciting, despite the current pandemic. The people are very friendly and supportive, and the academic staff are very caring and passionate about what they do. The students are wonderful, and the process of teaching and the overall collaboration with them is amazing. The modules are very interesting and the teaching methods very innovative.
What inspires you about Surrey?
From my very first day, I feel very bonded to the place and the people. I feel as if I have always been here. Despite the Covid-19 pandemic, Surrey has been very welcoming and supportive.
Why should a student come to Surrey to study politics?
The University of Surrey is a very nice place to study and work. It's a well-known institution for its cutting-edge research, as well as the ethos of the academic staff across all the disciplines. I was really impressed by how innovative and engaging the teaching methods were. I have the privilege to work in the Department of Politics where collaboration, teamwork, mutual respect, and support for one another are part of the core principles and values.
What did you do prior to working at Surrey?
I worked for more than a decade as an NGO worker in refugee camps and detention centres in Greece, by providing social support to forcibly displaced persons, survivors of torture, human trafficking, and sexual violence. I worked in many different sites of confinement in border zones in the Greek mainland and the Aegean islands, notably in Lesvos Island.
What are your interests and hobbies outside of academia?
Outside academia, I like doing crafts, crochet, yoga, ballet, pottery and sewing.
Discover our courses within the Department of Politics.