---
news
Meet the academic: Dr Kevin Wells
Associate Professor/Reader and Course Director of our MSc in Medical Imaging, Dr Kevin Wells explains how he came to be an academic, and tells us how a Masters course in Medical Imaging can open up a world of opportunities.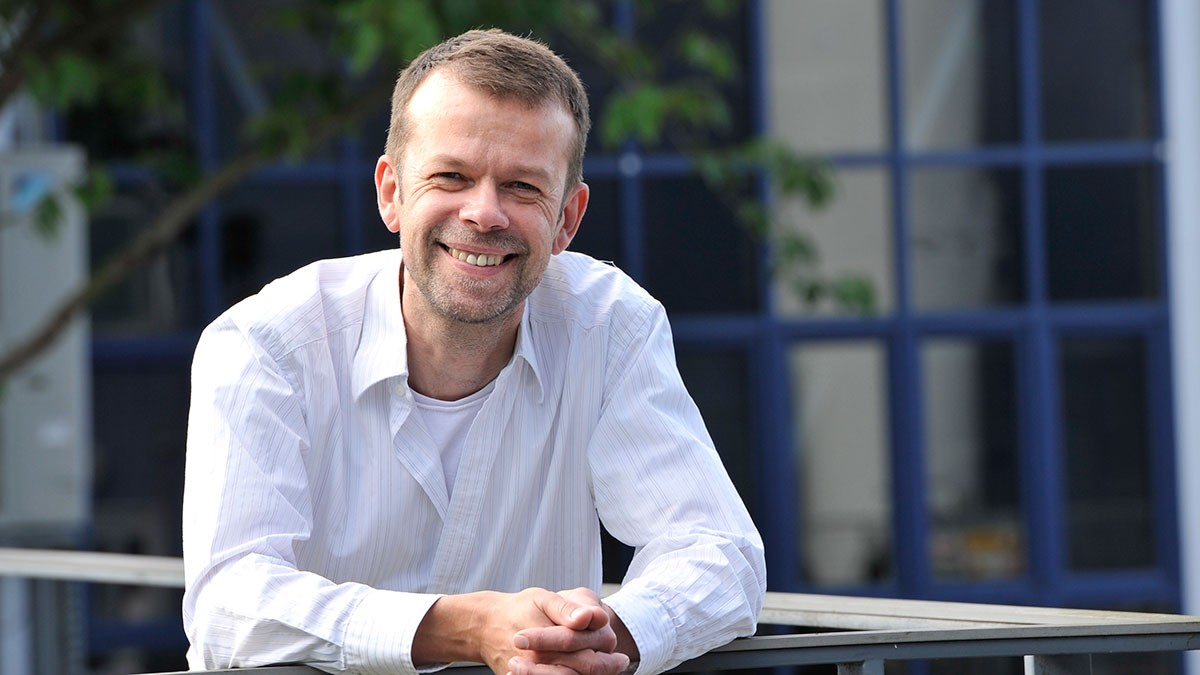 Please could you introduce yourself – perhaps you could tell us something that isn't on your staff profile page?
When I was 18 I failed my A levels and had to take a year out. In retrospect, this is one of the best things that ever happened to me because it gave me time to think about my future and what I really wanted to do for a career.
What's your favourite memory of being a student?
As a student I was lucky enough to be taught by inspirational academic staff who gave me a genuine interest in science and latterly medical applications of science. That thirst for knowledge was what really set me off on the path that I'm on today.
How and why did you become an academic?
Having completed my PhD I managed to secure a research fellow position at the Institute of Cancer Research/Royal Marsden Hospital where I worked with a great bunch of people and learnt a huge amount. After a stint at UCL as a senior research fellow I realised it was time to move up the career ladder and applied for – and to my surprise got – a fixed term lecturer position.
What is your particular area of academic expertise, and why are you passionate about it?
My medical imaging research is focused on image analysis – an area where we are increasingly using techniques such as deep learning (a kind of artificial intelligence). This is helping us to understand a variety of different types of image data, from X-ray images of breast cancer to digital pathology, and also to remotely manage sleep patterns in people with sleep disorders.
Medical imaging is the application of a pure science to directly benefit society – this is what drew me to this area of research. Seeing the way it draws on all sorts of other areas is something I find fascinating.
Why should people study at postgraduate level in your academic area?
Studying for this Masters prepares you for three major career destinations: you can apply what you've learned in a clinical environment and go on to become a clinical scientist; you can work as a field engineer or applications specialist for one of the multinational equipment vendors, or one of the many new start-up companies in this area developing new technology; or you can use the MSc as a stepping stone for an academic career by moving on to a PhD.
What are you looking for in a postgraduate student?
Students come to us with a range of experience which means that everyone will find some elements of the course challenging and others straightforward. It's important that you're keen to learn and numerate, while computing skills are also an advantage.
Is there a particular point of your time at Surrey (so far) which stands out for you?
I am particularly proud of seeing my students' work going on to achieve awards – for example when one of my former PhD students won a poster award at SPIE, a major international medical imaging conference.