---
news
Meet the academic: Prof Maurizio Zanardi
Professor Zanardi is Head of the School of Economics and his research areas are in international trade (and trade policy in particular), political economy, and their overlap.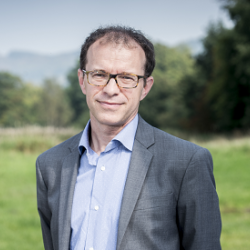 Professor Maurizio Zanardi
What inspires you about Surrey?
I'm very much impressed by the quality and depth of the research expertise in the School of Economics and how it permeates our teaching portfolio. I also really like how the collegial environment fosters a very productive academic environment for people to grow professionally and personally, and this is true for our students too.
Why should a student choose Surrey to study economics?
I believe that what inspires me about Surrey is also the cornerstone of what makes all our programmes very attractive. Furthermore, our links with stakeholders beyond academia (i.e. private sector, various branches of government, other public institutions) bring to life our expertise in a very applied manner. For undergraduate programmes in particular, the opportunity to spend one year in industry is a clearly distinctive element, and one that has served generations of students very well.
How would you describe your time at Surrey?
I arrived in January 2021 and my time at Surrey so far has been short and intense, given my role and the hurdles surrounding the pandemic – it's not particularly easy to lead a School from behind a screen, but I have thoroughly enjoyed my time so far.
What are your interests and hobbies outside of academia?
I very much enjoy good international food, to cook and to eat (but more the latter). I also like travelling, and I'm particularly suffering from the lack of it, due to the pandemic – I'm looking forward to boarding a flight in the future!
Discover all of our courses on offer within the School of Economics.