---
news
Meet the student nurses working in your local community
If you've visited a hospital or healthcare centre in Guildford and the surrounding area, you've probably met one of Surrey's incredible student nurses.
Meet Zoe, Bryony and Cosmin, three student nurses currently caring for the local community on their professional training placement years.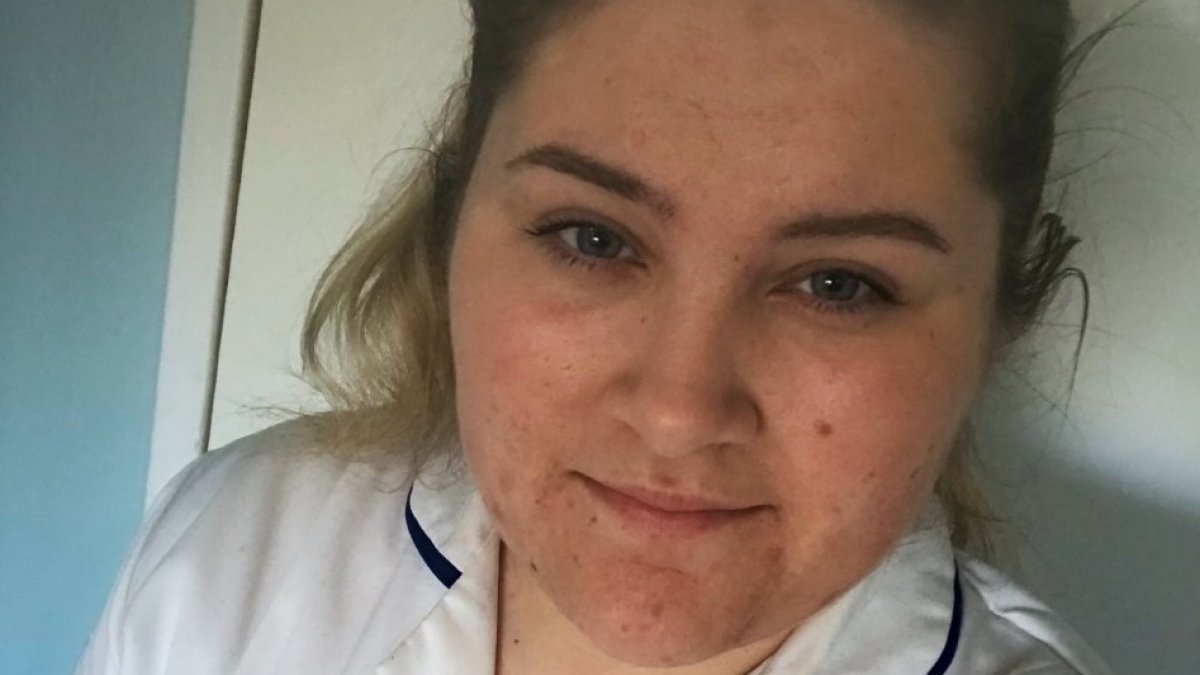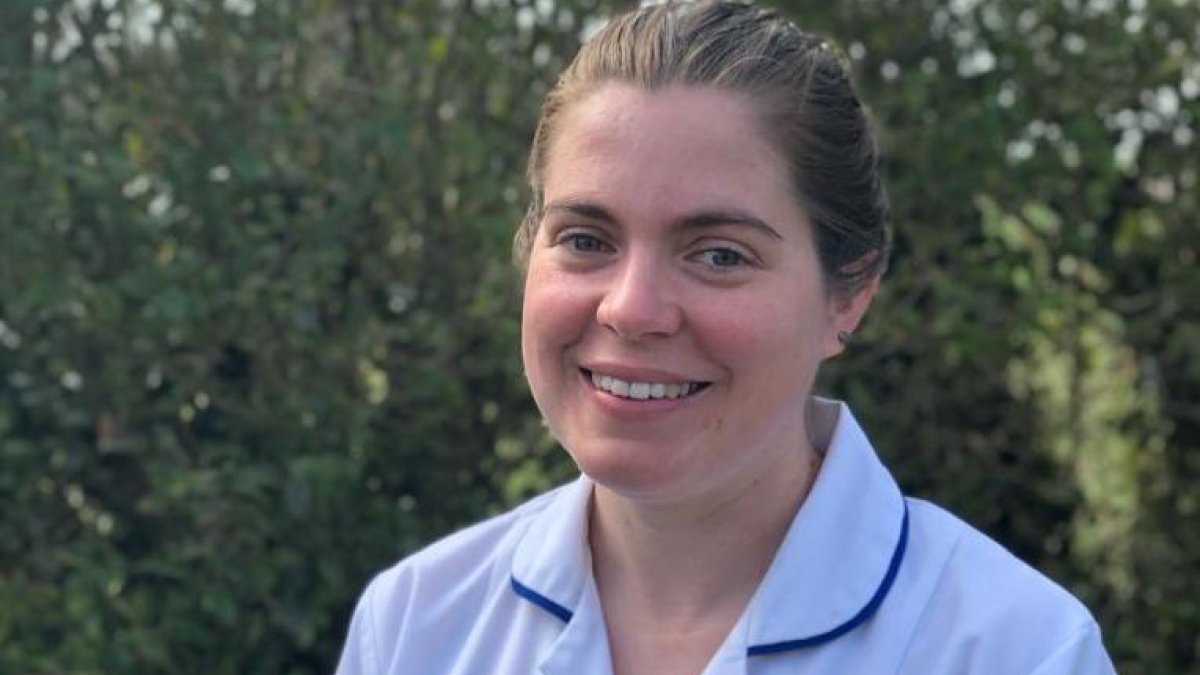 The University of Surrey's School of Health Sciences is consistently ranked as one of the top universities for nursing courses. Currently ranked 4th in the UK by the Complete University Guide 2020 as well as The Times and The Sunday Times Good University Guide 2020, Surrey is one of the best places in the UK to train as a nurse.
Over 400 students graduate from its professional programmes each year and the School has strong relationships with a number of local healthcare providers. Every semester hundreds of students embark on placements with organisations helping to deliver care for the community.
We asked three of our student nurses, from our Adult Nursing, Child Nursing and Mental Health Nursing courses, to share with us what a typical day on placement looks like for them. Take a look below to discover a day in the life of three of Surrey's brilliant student nurses.
Zoe Childs, Bsc Nursing Studies (Registered Nurse Children's Nursing)
06:00am – Wake up.
08:00am – Arrive at office where the team inform me on the plan for the day.
09:15am – Leave office with mentor for the first visit.
09:30am – Arrive at the house. Observe mentor taking pre-chemotherapy bloods for a 10-year-old girl undergoing treatment the following day.
10:00am – Drive the bloods to the laboratory.
10:45am – Arrive back at office. Write up notes about the visit which my mentor then reads and copies onto the computer.
11:30am – Leave office for the next visit.
12:10pm – Arrive at house of 3-year-old boy requiring a gastrostomy button change. My mentor and I assist Mum and sign her off as competent in performing this task.
13:20pm – Arrive back at office.
13:30pm – Have lunch.
14:15pm – Collect new patient equipment box and leave office for next two visits.
15:00pm – Arrive at house of 16-year-old girl requiring Intravenous Antibiotics. Set up tray ready for my mentor to administer the medication. Discuss future care plan with family.
16:00pm – Prepare for the next visit in the car.
16:45pm – Arrive at the house of 13-year-old girl who requires daily wound care. I perform the dressing change whilst my mentor assists.
17:30pm – Return to office and write up visit notes.
18:00pm – Home time.
Cosmin Staicu, BSc Nursing Studies (Registered Nurse Mental Health Nursing)
5:00am - Wake up and have a quick shower and coffee. Kiss my daughters while they are sleeping and leave for Horsham.
07:00am - Arrive on the ward and then receive handover from the night staff. 
07:30am - Check on the patients and see who has woken up and needs any support. Assist the nurse with administrating medication. 
08:00am - Serve breakfast and assist and support the ladies who need help. I am somewhat popular on the ward; all the ladies seem to like talking to me. It feels good and I love spending time with them too. 
08:30am - Record all the fluid and food intakes for every patient, then help staff to make all the beds, change sheets and support patients with their personal care, where needed. 
09:30am - Participate in a meeting where the doctors and nurses discuss actions needed, in regards to care and support for the patients. I take part into creating and updating care plans and risk assessments. 
10:30am - Check in on all the patients and see if they need any support, a cup of tea, or just a chat. They usually do. I love spending time with them and listen to their stories. 
11:10am - Participate in the discharging planning of one of the patients. This is useful, as I am learning about all the paperwork involved in this process. 
12:00pm - Lunchtime for the patients.
13:00pm - Break for one hour.
14:00pm - Back on the ward and spending time with the patients. There is an 87 years old lady with very advanced dementia in a wheelchair. There is bond between us for some reason - maybe I remind her of her father, brother or husband. She is calm and smiling every time we chat. 
15:00pm - Do NEWS for all the patients. This means taking their temperature, blood pressure, respiration rate and oxygen levels. 
16:00pm - Activities in the lounge: puzzles, arts and crafts, other patients watching a movie. 
17:00pm - Dinnertime for the patients.
18:00pm - Medication time. 
19:00pm - Support anyone who needs help with their personal care, such as going to bed or anything else. 
19:30pm - The nurse in charge asks me to do the handover notes, for the night staff. I am writing the notes for all the patients, regarding today's events, food and fluid intakes, medication etc. 
20:30pm - I handover to the night staff team, with the nurse in charge's support. It helps me improve my communication and get used to the nurse's role and responsibilities. 
21:00pm - Go home. 
22:20pm - Arrive at home and have a shower. I kiss my daughters while they are sleeping. 
23:00pm - Try to sleep, to be ready for another day.
Bryony Banfield, BSc Nursing Studies (Registered Nurse Adult Nursing)
07:00am - Morning handover.
07:30am - Handover ends and I am assigned to a 6-bed bay today. 
08:00am - Breakfast and the morning medication round. This is usually complicated, with a lot of patients taking medication to control chronic conditions.
08:45am - I observe two registered nurses on a controlled drug round.
09:00am - I assist patients with washing and dressing.
11:00am - I check in with the doctors to see what needs to be done for my patients today.
11:30am - Time for a half hour break. By now, I'm usually starving! 
12:00pm - Lunchtime and a medication round.
13:00pm - Time to crack on with some of the nursing tasks like checking observations, collecting urine samples, wound care and removing cannulas. I also observe other clinicians take blood samples, put up IV medications and catheterise patients. 
15:00pm - Now is an ideal opportunity to write my nursing notes. These are written on a computer system and must be accurate as they form part of patients' medical records, which are legal documents. 
16:30pm - Afternoon break! 
17:00pm - Dinner arrives for the patients. Patients often have visitors in the afternoon, which is beneficial for patients' wellbeing. Family members use this time to get updates from nursing staff about their loved ones. This is also a good opportunity to identify any additional requirements for discharge. 
18:00pm - Another medication round and a chance to check in with the patients before the evening handover.
19:00pm - Evening handover.
19:30pm - Home time.