---
press release
Published:
23 February 2021
Paramedic students volunteer at RSFT providing invaluable support to staff and patients
Students from the University of Surrey have continued to provide invaluable support to their NHS colleagues at the Royal Surrey NHS Foundation Trust during the ongoing Covid-19 pandemic.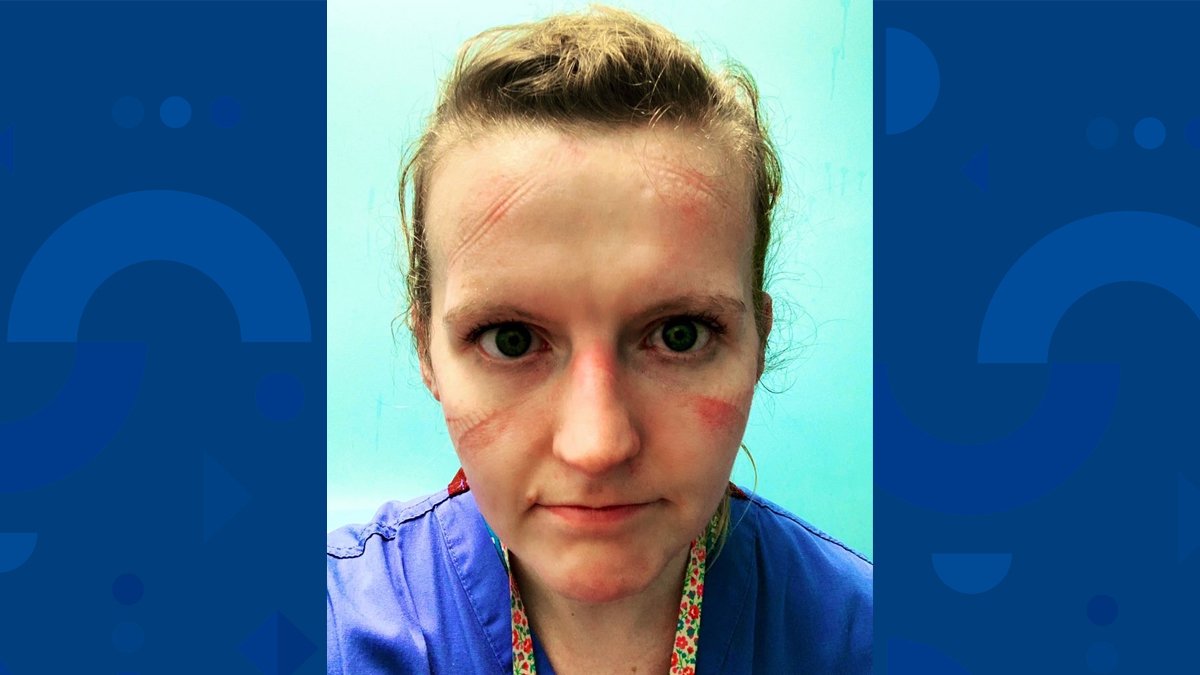 Volunteering, alongside their ambulance placements and studies, 12 final year paramedic students from the School of Health Sciences assisted in the intensive care unit at the Royal Surrey, supporting medical staff with patient care, observations, and retrieving and preparing treatments.
Working approximately 50, 12 hour shifts between them, the students quickly and successfully slotted into their roles on the unit and were on hand to undertake additional tasks allocated to them by the doctors and nurses on duty. All students are due to graduate in July 2021 after completing three years of rigorous study at the University of Surrey whilst undertaking placements in ambulance trusts and hospitals across the county.
Amy Herkes, student volunteer at the Royal Surrey NHS Foundation Trust and President of the Paramedic Society, said: "As student paramedics, we usually spend a short amount of time with our patients so to be given an opportunity to care for the same patients during their journey was amazing.
"Seeing the true impact of Covid- 19 and the effects of it was at times overwhelming but the staff at Royal Surrey ICU were very welcoming and supportive and we were proud to be part of their team."
Professor Melaine Coward, Head of the School of Health Sciences at the University of Surrey, said: "I am beyond proud of these students, who volunteered in their own time, to support their NHS colleagues when it was most needed. This shows the calibre and integrity of our students here at Surrey and I would like to extend my thanks to every one of them who have used their skills and knowledge during these unprecedented times to help patients with Covid-19 and to assist medical staff."
Jo Mountjoy, Chief Nurse at Royal Surrey NHS Foundation Trust, said: "Working with the University of Surrey in this way is fantastic for both us as a Trust and for students seeking practical, hands-on experience. We would like to say a huge thank you to the 12 dedicated final year paramedic students who volunteered their services recently. They demonstrated impressive dedication and commitment to their work and I wish them well for their future careers."
The University of Surrey continues to support its neighbours at the Royal Surrey Foundation Trust during the Covid-19 pandemic. During the first wave of the pandemic the university made available over 150 bedrooms in accommodation blocks to key workers, permitted the use of 400 carpark spaces on its site to NHS staff within a five-minute walk of the hospital and loaned additional specialist equipment and resources to the Royal Surrey.
In addition, over 100 nursing students from the University signed up to the emergency nursing register with many more students volunteering in other roles.
In conversation with BBC Radio Surrey
BBC Radio Surrey caught up with Amy Herkes and Head of the School of Health Sciences, Professor Melaine Coward to find out more about the experience.
Media Contacts
---
Natasha Meredith
Media Officer (Faculty of Health and Medical Sciences)
Phone: +44 (0)1483 684380
External Communications and PR team
Phone: +44 (0)1483 684380 / 688914 / 684378
Email: mediarelations@surrey.ac.uk
Out of hours: +44 (0)7773 479911