---
news
Pioneer in spatial structures awarded Torroja Medal
Emeritus Professor Hoshyar Nooshin has won the Torroja Medal – one of the highest honours in structural engineering – in recognition of his outstanding contribution to the field of spatial structures for over half a century.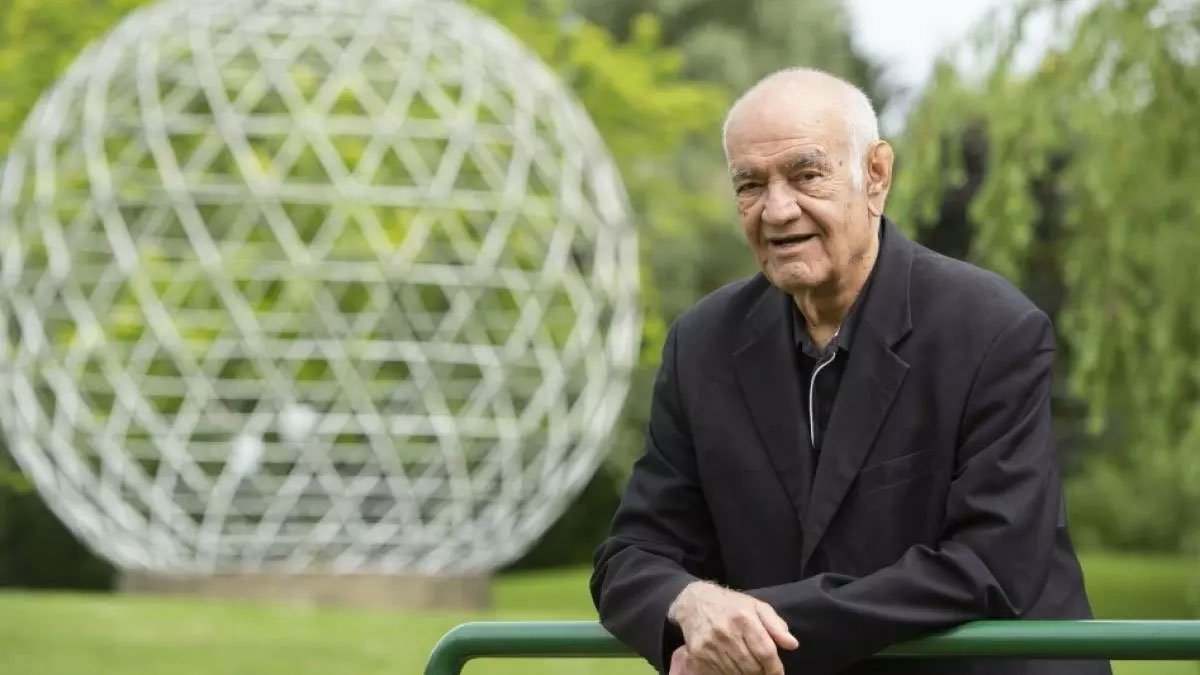 The Torroja Medal, which is awarded by the International Association for Shell and Spatial Structures (IASS), was formally presented at the annual IASS symposium at MIT, Boston on 16 July. It was received by Professor Nooshin's former PhD student Professor Olivier Baverel on his behalf. The 2018 Medal is one of only 26 given in the past 44 years.
Professor Nooshin has played a pioneering role in the field of spatial structures, conducting valuable research in the field of generation and processing of spatial structural forms. During his career he has contributed to a number of iconic structures including Heathrow Airport's first jumbo jet maintenance hangers and the Takhti Sports Stadium in Tehran, Iran.
Professor Nooshin was first inspired to pursue his specialism by Professor Zygmunt Makowski, his former lecturer at Imperial College. When Professor Makowski became Head of the Department of Civil Engineering at the University of Surrey (then the Battersea College of Advanced Technology), Professor Nooshin followed him and helped to set up the Spatial Structures Research Centre.
Professor Nooshin later spent 20 years as the Centre's Director and was also instrumental in the evolution of Surrey's MSc Course in Structural Engineering. He became Emeritus Professor in 2008 and is still active in research within the Department.
Professor Nooshin comments: "I fell in love with spatial structures in 1962 and I am still in love with them. I am proud of the work of the Spatial Structures Research Group which has produced around 70 PhD theses and has organised six international conferences, with the seventh one to be held in 2020. It is very nice to have this work appreciated, and I am honoured to be awarded the Torroja Medal."
The Torroja medal recognises outstanding and distinguished contributions to design, construction or research of shell and spatial structures. It is named after Professor Eduardo Torroja, one of the world's greatest structural engineers and the Founding President of the IASS.
Watch our video about Professor Nooshin's contribution to Surrey and the field of spatial structures.
Discover our programmes in civil and environmental engineering, including our MSc in Structural Engineering.