---
news
'Pluma' structure receives commendation in Spatial Structures Design Competition
Designers and engineers from Massachusetts Institute of Technology (MIT) have earned one of five commendations in Surrey's Spatial Structures Design Competition for their inspiring concept which evokes birds in flight.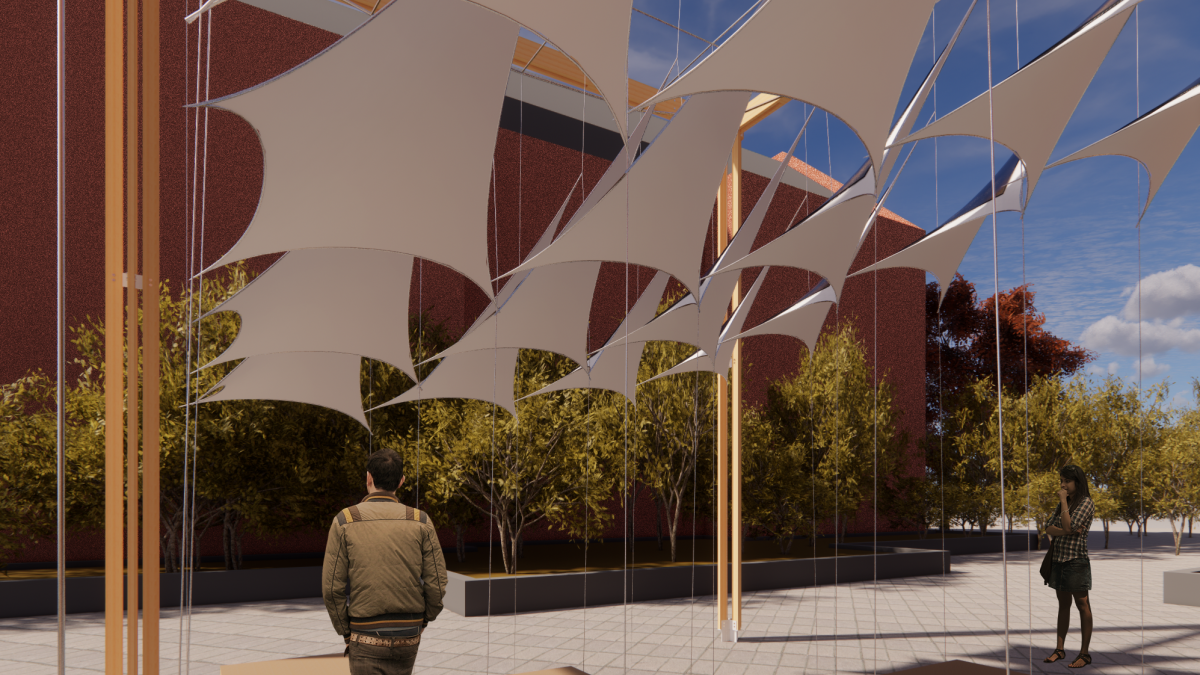 'Pluma' was designed by Professor Caitlin Mueller, Demi Fang, Ramon Weber, Dr Paul Mayencourt, Eduardo Gascon Alvarez and Mohamed Ismail at MIT. The design features photovoltaic membranes suspended in a lightweight cable system, resembling a flock of birds in flight.
A unique feature of the structure is that the shape and orientation of the membranes have been precisely tuned to maximise solar radiation exposure and power generation. The designers estimate that energy used in the construction of the structure would be offset by the energy it generates within four years. They commented: "With a design framework applicable to any site in the world, this installation envisions a future where structures generate more energy than they embody."
The Spatial Structure Design Competition challenged entrants from around the world to design a new spatial structure for Surrey's campus. Read about the winning design.
Find out more about Spatial Structures 2020/21 (IASS Annual Symposium and Spatial Structures Conference), which has been postponed due to Covid-19 and will now take place from 23 to 27 August 2021.