---
press release
Professor Sara Arber wins BSA Distinguished Service to British Sociology award
The University of Surrey is pleased to announce that Professor Sara Arber has been awarded the British Sociological Association award for Distinguished Service to Sociology.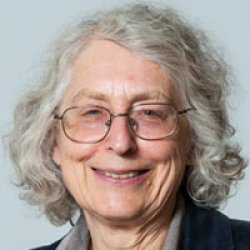 Awarded annually, this prestigious award is judged on service to British sociology and awarded to an outstanding individual who has contributed most to the discipline 'by leading an extraordinary life as a sociologist'. 
Joining the University of Surrey in 1974, Professor Arber is Co-director of the Centre for Research on Ageing and Generations (formerly Centre for Research on Ageing and Gender) and is internationally known for her research on gender and class inequalities in health, ageing and gender, and the sociology of sleep. In addition to her research and teaching roles, Professor Arber has held a number of high profile positions on professional and international bodies. She is a Fellow of the British Academy, the Royal Society of Arts and the Academy of Social Sciences.
Professor Sara Arber from the University of Surrey said: "I am delighted and deeply honoured to receive this prestigious award. I have been working in sociology for more than 40 years and am proud that my academic career has been recognised in this way."
Professor Jon Garland, Head of Sociology at the University of Surrey, said: "I am thrilled that Sara has been honoured with this award. Her hard work and dedication to sociology is a testament to her character." 
Featured Academics
---
Media Contacts
---
Natasha Meredith
Media Officer (Faculty of Health and Medical Sciences)
Phone: +44 (0)1483 684380
External Communications and PR team
Phone: +44 (0)1483 684380 / 688914 / 684378
Email: mediarelations@surrey.ac.uk
Out of hours: +44 (0)7773 479911