---
press release
Published:
23 August 2018
RemoveDEBRIS mission completes in-orbit commissioning
Surrey Satellite Technology Ltd (SSTL) has confirmed the successful commissioning in-orbit of the RemoveDEBRIS spacecraft, which was deployed from the International Space Station on 20th June 2018.  Spacecraft operators at SSTL have just completed a series of tests and operations to confirm the functionality of key operating systems such as power management, communications, propulsion, altitude control and on-board computing, and the satellite is now ready for the experimental phase of the mission to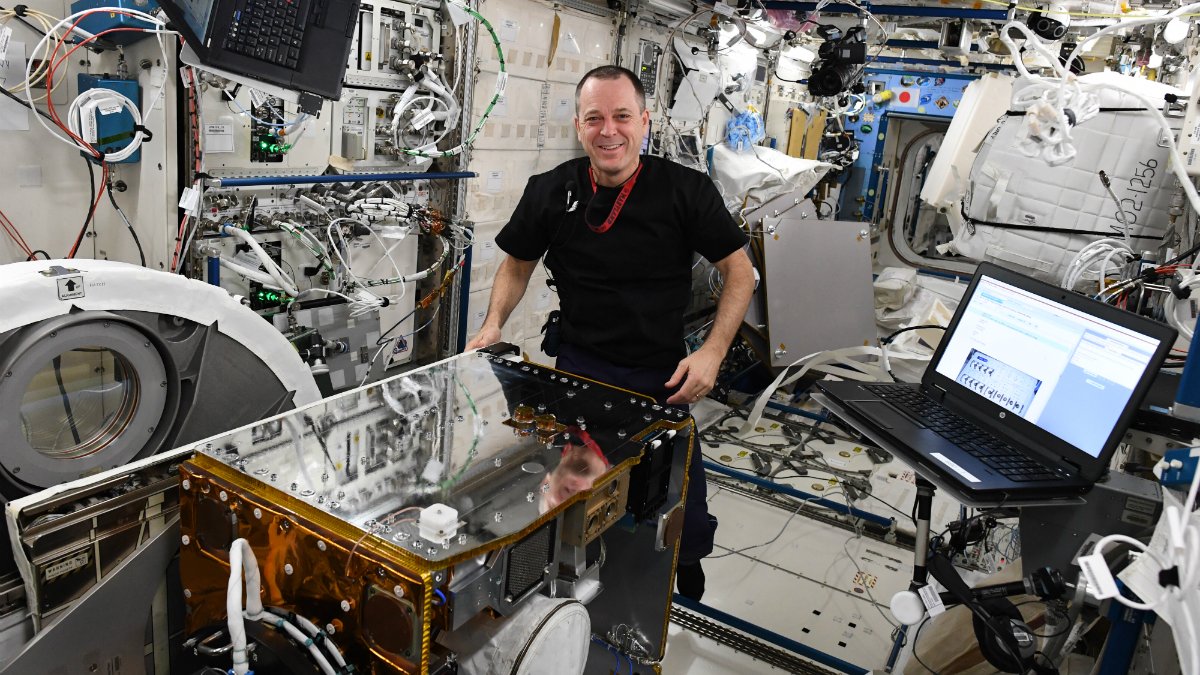 The RemoveDEBRIS satellite was designed, built and manufactured by a consortium of leading space companies and research institutions, led by the Surrey Space Centre at the University of Surrey and co-funded by the European Commission.
Sir Martin Sweeting, Executive Chairman of SSTL and Chairman of the Surrey Space Centre, said "RemoveDEBRIS is an exciting and highly innovative mission that has brought together leading space organisations to tackle the issue of space junk.  I look forward to discovering how all four experiments on board the spacecraft perform over the next few months, and I sincerely hope that the success of this mission will mark a step-change from demonstration to regular Active Debris Removal missions in the future."   
The RemoveDEBRIS mission will perform four innovative Active Debris Removal (ADR) experiments, beginning in October with the deployment of a net developed by Airbus in Bremen which has been designed to capture a target cubesat. The mission is then scheduled to test a vision-based navigation system from Airbus in Toulouse and CSEM in Switzerland that uses 2D and 3D LiDaR (light detection and ranging) technology to track a cubesat released from the main spacecraft.  Early in 2019 a harpoon developed by Airbus in Stevenage will be fired at 20 metres/second to penetrate a target made of composite material. Finally, the RemoveDEBRIS craft will deploy a large drag-sail to speed de-orbit into the Earth's atmosphere. 
The RemoveDEBRIS consortium consists of:
Mission and Consortium coordination – Surrey Space Centre (UK)
Satellite system engineering – ArianeGroup (France)
Platform, Avionics and spacecraft operations – SSTL (UK)
Harpoon – Airbus (UK)
Net – Airbus (Germany)
Vision Based Navigation – CSEM (Switzerland)/ INRIA/ Airbus (France)
CubeSat dispensers – Innovative solutions in space (Holland)
Target CubeSats – Surrey Space Centre (UK)/ Stellenbosch University (South Africa)
Dragsail – Surrey Space Centre (UK)
The project is co-funded by the European Commission and the research leading to the results have received funding from the European Union Seventh Framework Program (FP7/2007-2013) under grant agreement n°607099.
Featured Academics
---
Media Contacts
---
External Communications and PR team
Phone: +44 (0)1483 684380 / 688914 / 684378
Email: mediarelations@surrey.ac.uk
Out of hours: +44 (0)7773 479911