---
news
Published:
17 November 2021
School of Law establishes new Court of the Future facility
Surrey's School of Law is delighted to open its new Court of the Future. This facility gives the University a unique opportunity to predict the impact of proposed changes to legal practice, as the delivery of justice increasingly becomes an online, as well as in-person, activity.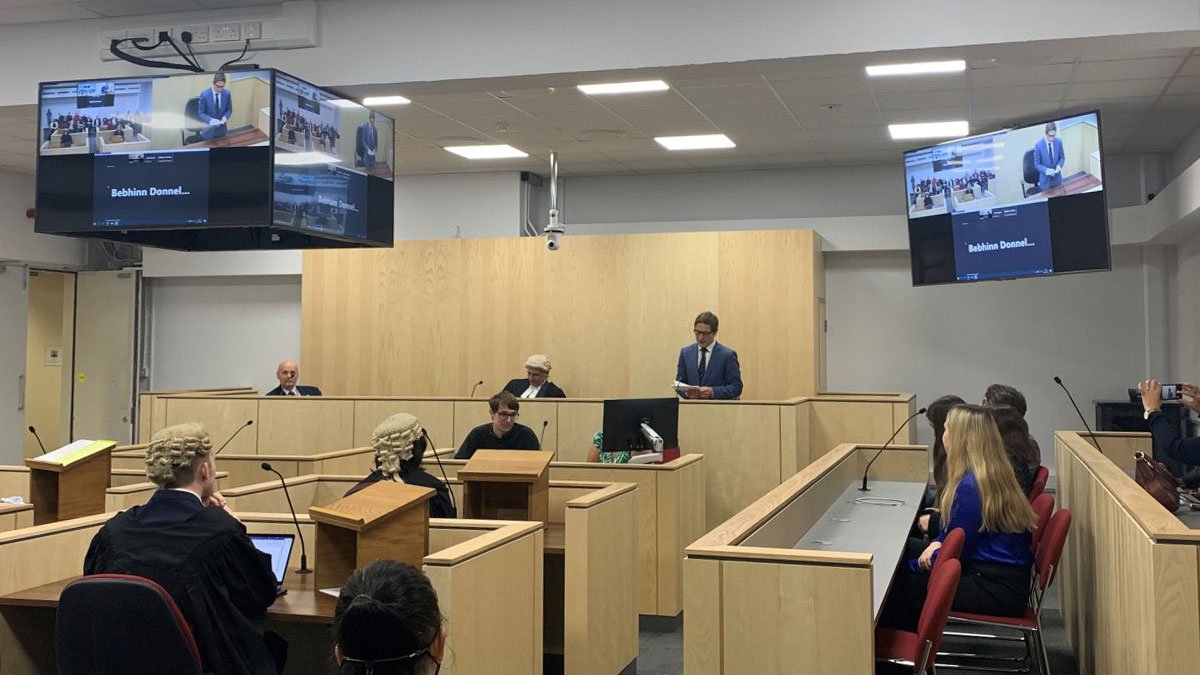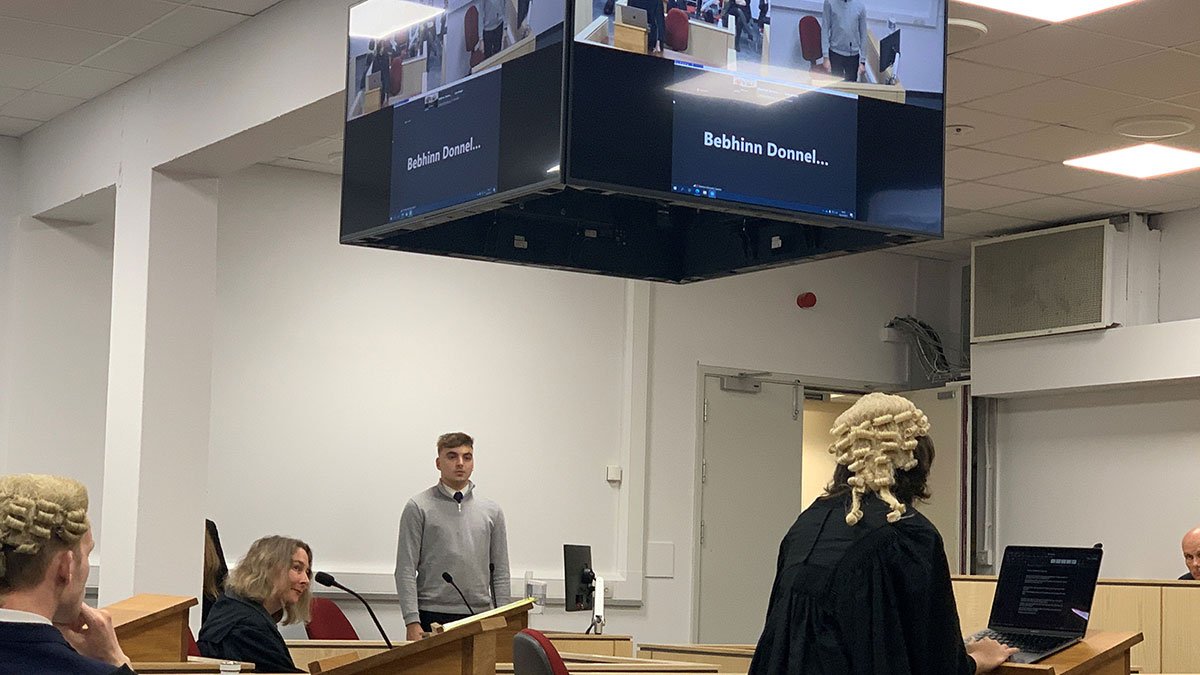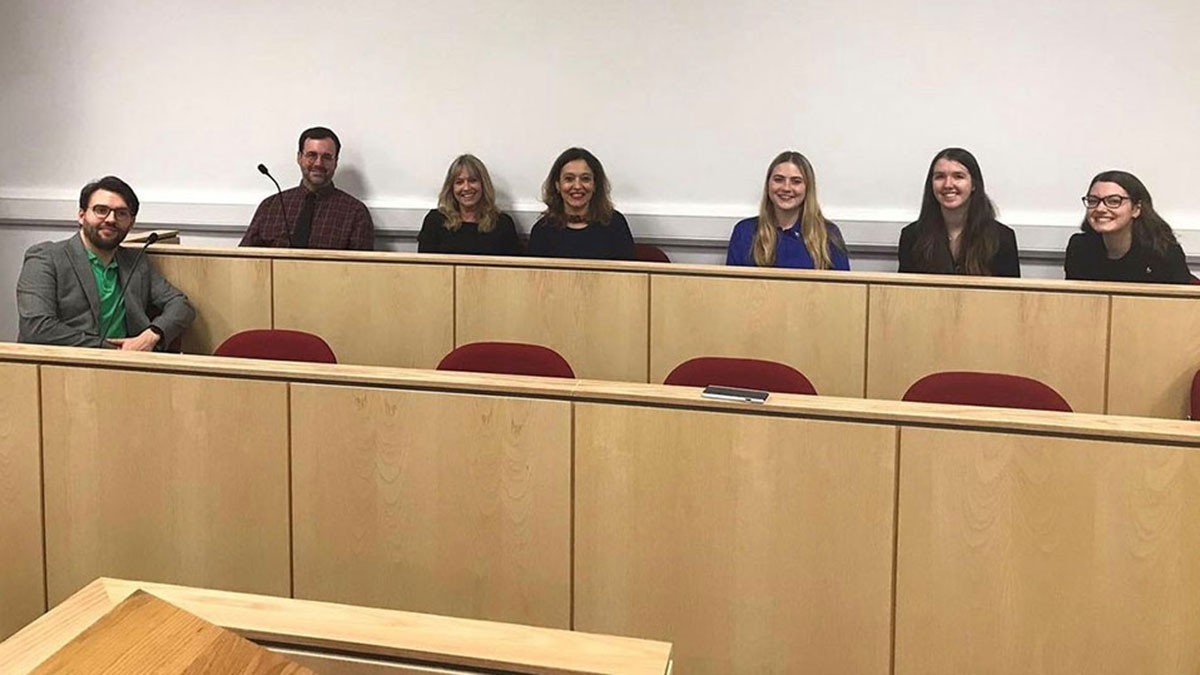 As a result of the Covid-19 pandemic, courts were forced to rapidly move to online sittings. In June 2020, the Lord Chief Justice suggested this would not be a passing trend and enthusiasm for digital court reform remains high. Furthermore, the Ministry of Justice is on course to implement its pre-Covid-19 digital court reform programme, aiming to extend remote court attendance and the digital processing of cases.
Appealing facilities
Surrey's new Court of the Future facility is located in the School of Law itself, and comprises of:
A raised judicial "bench" to resemble a tribunal, fixed audience seating, a jury box, podiums for advocates
Video conferencing hardware (telepresence system including multiple screens, cameras, microphones, audio system)
Video conferencing software platforms used in courts
Digital court recording system with speech recognition, transcription support
Digital case file management system
Court interpreting equipment
Virtual reality simulation.
New technology on trial
Speaking about the new facility, Professor Bebhinn Donnelly-Lazarov, the Head of the School of Law, comments: "Law is a practical, doctrinal and theoretical subject. Our ambitious law clinics, which from a key part of our wider undergraduate offering, will have an immense benefit from the facility; students, availing of these socially important volunteering opportunities, can guide their clients through legal issues in a real-world setting whether on or off-line.
"This wonderful facility will also give our PhD students and academics across the University a unique opportunity to predict the impact of proposed changes to the court system; to experiment with the new technology, to test its effects on jurors, on translation services, and to examine whether faith in the judicial system might be damaged or improved by its implementation.
"What is lost to justice if witnesses or defendants, or the judge must remotely join the hearing? Is there a special human factor that technology will cause us to lose? What about the missed opportunity for the accused to face, directly, his or her accuser, or for a judge to see immediately, and at close quarters, how an expert witness responds to uncomfortable cross-examination? Is the jury exposed to the same credible evidence when the defendant responds to questions from the comfort of an instructed solicitor's office, not from a solemn, lonely position on the stand? How can the specific needs of linguistic-minority speakers and interpreters be enhanced by the translation facilities?
A unique test case
Professor Donnelly-Lazarov continues: "The Court of the Future provides the University with a unique opportunity to examine these questions, and many more, in a real setting. It is an opportunity that will be grasped not just by the School of Law but across the Faculty. It will be used by our sociologists, our Centre for Translation Studies, our psychologists and, in time, by others in the Faculty and beyond.
"The Court of the Future came to fruition thanks to sterling collaborative work by FASS staff, alongside staff in the School of Law, Department of Sociology, and School of Language and Literature; the efforts of Ruth Gill, Professor Alex Sarch, Professor Jon Garland, Professor Karen Bullock, and Professor Sabine Braun were central to its success. All of us are also extremely grateful for the support received by the University's Pro-Vice-Chancellor for Research, Professor David Samson, who recognised the importance of supporting and realising such an ambitious project."
Discover our courses on offer within the School of Law.