---
news
Published:
14 December 2020
Spotlight on Natural England
Natural England is a non-departmental public body in the UK sponsored by the Department for Environment, Food and Rural Affairs, which focuses on nature's recovery and helping people enjoy, understand and access the natural environment. They have partnered with a team of academic experts in Tourism and Environmental Psychology at the University to conduct studies that explore the impact of lockdowns and restrictions on our access to nature.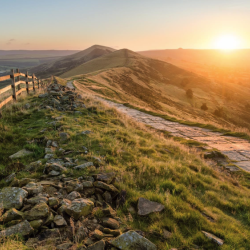 The chance to "get away" and visit places to escape from the demands of daily life has understandably been controlled. With spending time in natural environments being a vital tool in improving and maintaining our overall wellbeing, the partners have decided to engage with 1,500 households for a year, looking at their interactions with nature in conjunction with changes to general wellbeing.
Conducting such studies in partnership with academia will help Natural England to inform and support future government strategies.
When launching their strategic plan, A Green Future: Our 25 Year Plan to Improve the Environment Natural England highlighted the importance of collaboration by saying 'we all have a stake in our environment. Everyone can play a part, because government and environmental organisations cannot achieve the necessary improvements on their own'.
The University of Surrey is delighted to be working on such significant studies. People in our society refer to being 'enriched' by our environment and that our environment underpins our wellbeing and prosperity. With its diverse and outstanding landscapes, coastlines and seas, the UK has within its environment, one of its most valuable assets. This collaboration is also critical to support efforts required as we are facing grand challenges in conserving and improving our natural world.