---
news
Stronger together: Working with European youth
Written by Will Hitt, Politics BSc (Hons)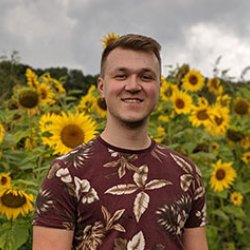 Will Hitt - Politics BSc (Hons)
The youth are not just the future, they are also the present.
There are significant cleavages that separate generations in the modern world, but how far should the intragenerational divide go? Focus groups by Stronger Together in the UK and EU countries discovered a contrast in passions and concerns between the leading generation today, and the young. It was found that young people's anxieties were typically far-reaching and international, such as climate change or human rights; on the other hand, the current leading generation were more concerned with the current ongoings of their states, within their borders. But as mentioned above, the youth are not just the future leaders of the world, they are also part of the present makeup. The youth have a voice and it needs to be heard. With education and awareness, current world leaders can involve the youth into policymaking structures which will, in turn, increase young political engagement, and better reflect the values and policies of the country to accommodate for the incoming generations.
Political engagement according to Italian Minister of Youth, Fabiana Dadone, is crucial to allowing young people to shape their destiny. Whilst current ministers are tasked with the national plan of the present, young people need to be tapped into as a valuable resource for future ideas for the state. This involvement of the young requires an interest in politics, and this will ensure involvement in future political ongoings. To encourage political participation with the young, the state must try to communicate in a relatable way, using social media, and by raising relevant topics such as education and future-employment. Youth organisations must be able to face challenges, have efficient communications regarding policy with all generations, and create the moments of discussion for generations to review the laws of the state. There can be an exchange between generations, where the young can present their skills, and the state can respond to the desires of the young.
Young people have always made significant leaps in history according to Tom Matthews, a board member of the European Youth Forum. These historical events have mostly been positive, such as protest movements for human rights, and an enthusiastic movement for combatting climate change. Young people as a demographic are a strong power which can be tapped into, leading to world-changing things. With a range of current challenges such as the Covid-19 pandemic, the European migrant crisis, climate change, and rapid AI technology advancement, whilst there is no single and simple solution to all of these challenges, we are not taking advantage of the abilities of the young. With education and the systematic inclusion of young people in the political world, this can be achieved; a controversial opinion of Tom's professor is to lower the voting age to 6, due to the salience of existential challenges to young people, whilst the older demographics feel inversely. Tom claims that if we do not flood the system with young people, it will result in facing the brunt of these existential challenges. It is impossible to know what our world will look like in 20, or 100 years, but governments must work overtime on collaboration and preparedness, and bringing young people into this is a must.
Robyn Stewart, a youth leader in Scotland, could not stress enough the lack of engagement of young people in current political systems in the western world. Young people are engaged in political issues, but there seems to be a general distrust of political institutions, consequently resulting in varying levels of political engagement. We in the UK have seen examples of what happens when there is a lack of youth engagement or accessibility; according to the Independent, around 1.5 million 16 to 17-year-olds were left out of one of the most important political decisions (UK withdrawal of European Union) that would affect their lives, and their children's lives. NUS found that these 1.5 million 16 to 17-year-olds were likely to vote to remain in the EU (75 per cent). This would not have secured a remain victory but would have shown that the difference between Leave and Remain was only 400,000 votes. This lack of accessibility to political decisions for the young will leave them to be disenfranchised and demotivated with politics; is it fair to block out a generation that are not only part of the present, but will be leading the world in a very short amount of time?
According to Anne O'Donnell, the Consultant Manager Hub na nÓg, Department of Children, Equality, Disability, Integration and Youth, the Republic of Ireland has installed a framework for young people to have a voice; this framework offers checklists to politicians before they ratify new laws to ensure they are listening and considering young voices in the country. This framework is the Lundy model, and it is a model that can easily be adopted by other countries. The Lundy model, with United Nation conventions in mind, adopts an emphasis on giving young people safe spaces to express their views and have their voices heard, listened to, and appropriately acted upon.
Lastly, young people in the UK and EU countries are reflecting on the current educational systems, specifically Michal Jędrzejczak, a young leader in Poland, claims that there is a lack of balance between vocational and academic learning opportunities, and there is a real lack of opportunities to successfully acquire and develop skills required for the upcoming job market. Michal calls for reform, with less emphasis on passing exams, and more work being conducted to develop real-life skills for young people to operate efficiently in the modern world. Subjects such as sexual education, climate change, recognition of fake news, and more, should be taught in schools, and should not be left to the internet of students' friends and families.
We have an opportunity to ask ourselves, "are we doing everything we can to represent the young, and to get them involved?". If the answer is no, then action must be taken. The current world and state leaders have a responsibility to ensure the incoming generations of citizens are capable of leading the state, the world, and improving on the foundations they have built. Young people have an incredible tenacity to make positive change; the government only needs to tap into it to acquire unique and modern perspectives to craft policies that represent everyone and make a real difference.
Here at the University of Surrey, the CBE (Centre for Britain and Europe) aims to provide high-quality analyses regarding the UK-EU relationship, and incoming discussions and policies on a range of topics, including politics, security, defence, law, finance, trade, higher education, business, and more. The CBE therefore connects with not just academics and policy experts, but also students, and acts as a platform where young people are given a chance to express opinions on salient discussions regarding UK-EU matters, by making blog posts, partake in CBE events, and engaging with the media. At the CBE, it is of paramount importance that young voices are consistently sought after. The CBE continues to vigorously support youth-oriented goals and operates as a necessary conduit for intragenerational collaboration on all things UK-EU. I myself have experienced the praiseworthy collaborative acts of the CBE and have been given an opportunity to share my insights as a student at the university on matters ranging from UK's integrated defence review and its Indo-Pacific tilt strategy, to attending fascinating webinars on a plethora of subjects including UK-EU relations, UK foreign policy, and of course, youth voices, future, and engagement in politics.
As the incoming President of the Politics Society for 2021-2022, and through my participation in the Politics Society during the past year, I have witnessed just how important it is that student societies exist and are championed. I enrolled during a turbulent year and spent most of my time at home; but with thanks to the range of societies available, I was able to socialise with like-minded people on Zoom who I would never meet usually, and join events that were both fun and educational, such as pub-themed political quizzes, film showings, games nights, climate change panels, and post-US election events with guest speakers. The 2020-2021 committee always ensured there were events planned in the diary, and offered an avenue to have fun, discuss politics, life at university, and engage in topics that young people are enthusiastic about. There are however more societies than just the Politics Society to get involved with; notably, societies such as Incite (Surrey Politics monthly journal), the European Society, Debating Society, and more. The above societies are crucial to developing young people's skills in speaking, socialising, planning, and learning; I feel privileged to have the opportunity to be part of such incredible groups of people, and it is vital that societies are continuously engaged, and led by motivated and passionate youths. I am overwhelmingly excited at the prospect of being part of the Politics Society's committee this coming year, and look forward to meeting new people and ensuring members have a stellar experience.