---
news
Published:
18 December 2018
Surrey co-hosts global conference in India to tackle urban air pollution
The University's Global Centre for Clean Air Research (GCARE) joined forces with the Indian Institute of Technology Madras to stage the third Indian International Conference on Air Quality Management (IICAQM) which took place on 6 to 7 December in Chennai, India.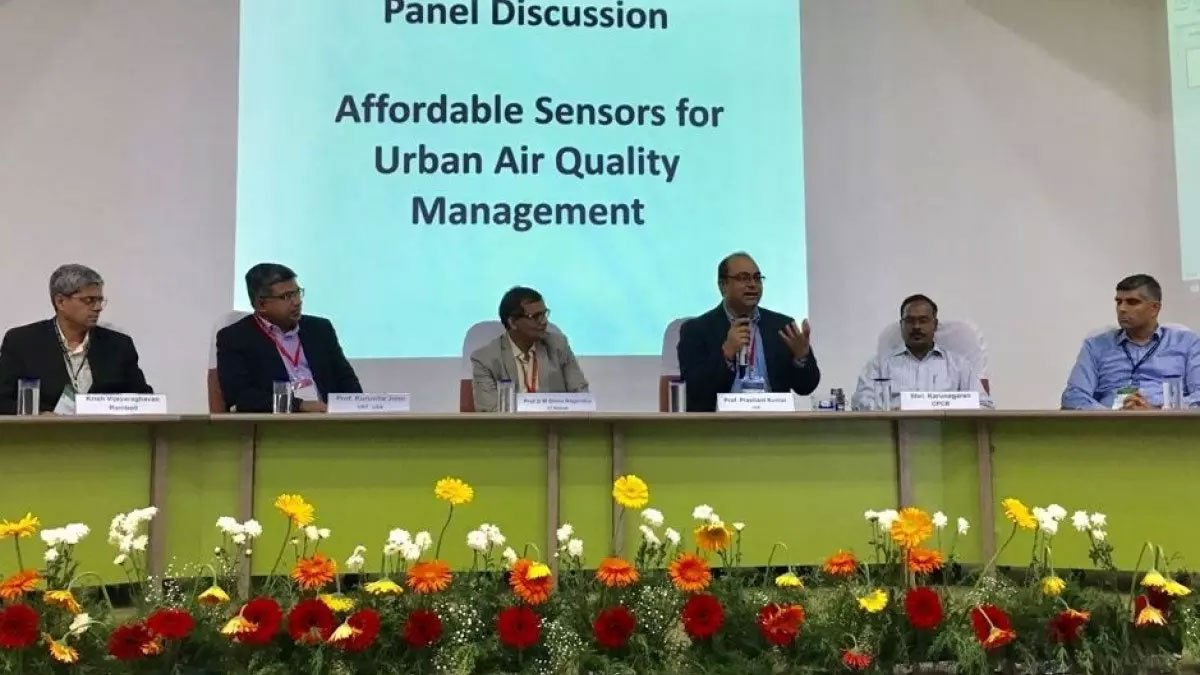 Urban air pollution poses a significant threat to human health, the environment and quality of life of people throughout the world. According to the World Health Organization, over 90% of the world's population lives in areas where air pollution exceeds the limits of WHO guidelines. The impact is much more severe in developing countries.
The IICAQM 2018 provided an important platform for finding answers to this global problem, bringing together over 50 academics, scientists, engineers and researchers from across the world to share their experiences and research in the field of air quality management.
The conference enabled delegates to hear selected papers and invited talks from leading researchers in the field, as well as five presentations from industry. The topics explored included the causes of urban air pollution such as climate change; its effects on human health, crops and the economy; and the latest modelling, monitoring and management techniques.
Professor Prashant Kumar, Chair in Air Quality and Health and the founding Director of GCARE, gave an invited talk on 'Insights into air pollution emission sources and mitigation measures' as well as chairing a number of sessions and facilitating discussions around affordable sensors for urban air quality management.
Professor Kumar said: "We urgently need to identify the modelling, monitoring and management techniques which will meet local needs and help to ensure clean air and comfortable urban conditions for all, and this conference was an excellent opportunity to meet with experts from across the world who are dedicated to this shared goal. Our ongoing collaboration with the Indian Institute of Technology Madras and other partners in India is vital in increasing global understanding of the challenge ahead."
Professor Shiva Nagendra (Indian Institute of Technology Madras), who is a long-term collaborator of GCARE added, "Urban air quality management is a major challenge and requires innovative and economic approaches to address local and regional air pollution issues. This conference brought several leading experts together to share their vast experience with young minds. It also helped us to expand our research cooperation with the University of Surrey."    
The IICAQM was organised with support from Indian Institutes of Technology Madras and sister IITs, pollution control boards across India as well as UFZ Helmholtz Centre for Environmental Research (Germany), National Environmental Engineering Research Institute (India), and sponsored by leading industries namely Asian Paints, Envirotech, Ecotech, Honeywell, TSI Mars, EnviTran Smart Systems-a IITM Start up and Springer.
Discover our programmes in civil and environmental engineering.