---
press release
Surrey to host swim England performance centre
Surrey Sports Park have been selected as a Performance Centre for Swim England.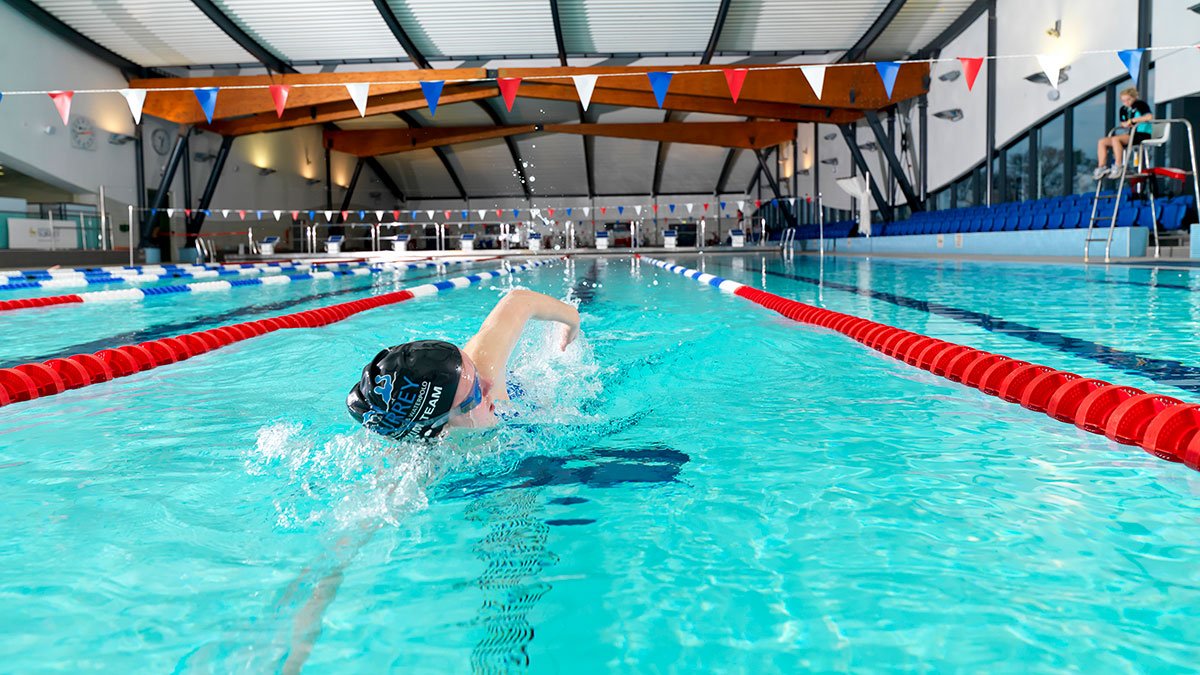 Based in Surrey Sports Park at the University of Surrey, the Swim England Performance Centre will give talented young swimmers the opportunity to stay in sport while continuing their education.
Mark Garfoot, Head of Student Sport at The University of Surrey, spoke to us about the brand new partnership.
"I am extremely excited by the new and ambitious partnership with Swim England.
The Performance Centre gives young swimmers the opportunity to benefit from our first class facilities, whilst also gaining a first class education.
Mark Garfoot, Head of Student Sport at The University of Surrey
"Our swimming programme has gone from strength to strength in recent years, culminating in being ranked the 4th best university swimming team in England. This new opportunity will enable us to progress even further across all levels of our programme.
Guildford City have produced some exceptional athletes, and we look forward to enabling them to continue to develop."
As one of just five areas to be selected to host a Swim England Performance Centre, the partnership highlights the strength of our programme across the nation.
With the additional funding, coaching and technical advice provided by Swim England we are extremely hopeful to continue the exceptional performance of our student swimmers in recent years.
If you are a talented swimmer and looking to benefit from our new programme head to our scholarships page.
Media Contacts
---
External Communications and PR team
Phone: +44 (0)1483 684380 / 688914 / 684378
Email: mediarelations@surrey.ac.uk
Out of hours: +44 (0)7773 479911