---
press release
Surrey professor wins £2m fellowship to develop clean energy using AI
The University of Surrey's Professor Jin Xuan has won a prestigious Open Fellowship from the Engineering and Physical Sciences Research Council (EPSRC) to develop the next generation of clean energy devices using advanced artificial intelligence (AI).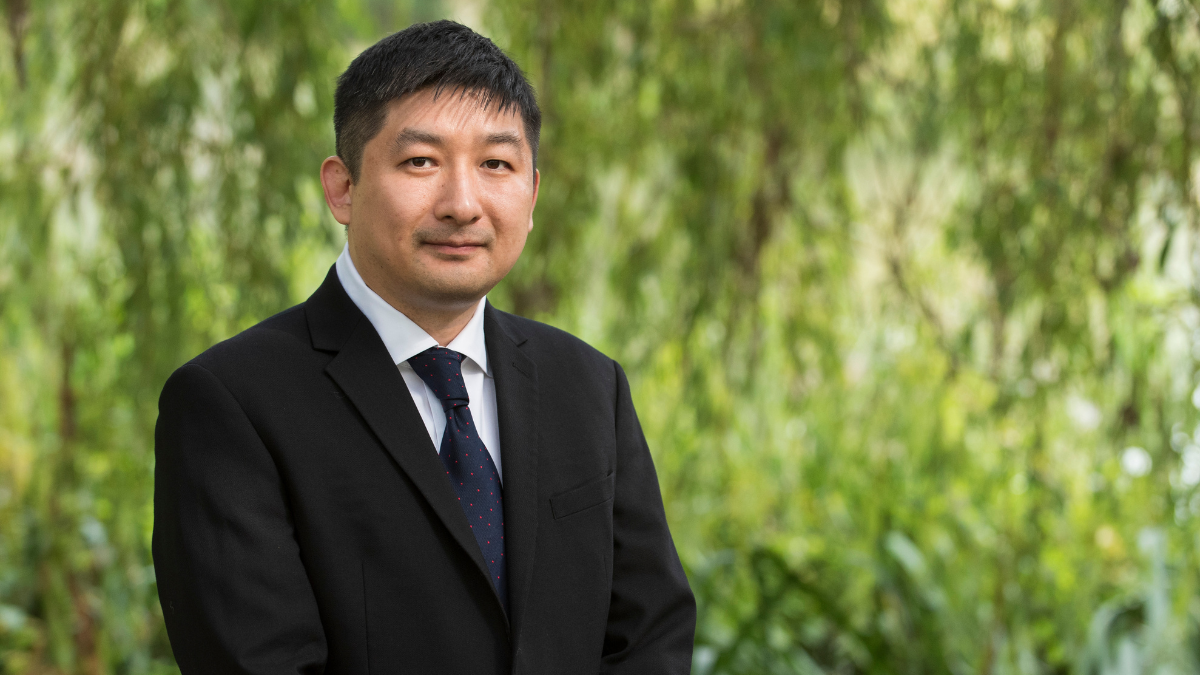 As well as using electrochemical technology to explore established applications like green hydrogen production and CO2 reduction, Prof Xuan will also develop future technologies, with a particular focus on cleaner, greener fertilisers. 
Prof Xuan said: 
"Manufacturing fertilisers to help crops grow is hugely carbon intensive, but if we can achieve a breakthrough on the difficult electrochemical reduction of nitrogen to generate ammonia, we could make significant steps to address this. 
"The answer lies in AI to design complex electrochemical devices, but many existing algorithms in this area don't offer explanations for how the AI comes to its conclusions. The relation between the inputs and outputs is a mystery, but I plan to open the 'black box' to find results which are reliable, explainable and transferable." 
The five-year fellowship will enable Prof Xuan to develop AI tools and models which lead to an automated loop of materials design, manufacturing and testing of electrochemical devices. Prof Xuan will work with industrial partners from Siemens PSE, Intelligent Energy and Johnson Matthey. 
Prof Xuan said:  
"My ambitions for this research are huge and can only be achieved with long-term support like this. The flexibility offered to me through this fellowship will enable me to shape my research as findings emerge, following the solutions which reveal themselves through my work in partnership with other academics and industry. I'm extremely grateful to the EPSRC for this support." 
 President and Vice-Chancellor of the University of Surrey, Professor Max Lu, said: 
"Jin exemplifies Surrey's values of inspiration and innovation. He is ambitious about solving global challenges, working collaboratively with interdisciplinary researchers and innovators. We're very proud of him for winning this fellowship." 
The University of Surrey is a world-leading centre for excellence in sustainability – where our multi-disciplinary research connects society and technology to equip humanity with the tools to tackle climate change, clean our air, reduce the impacts of pollution on health and help us live better, more sustainable lives. The University is committed to improving its own resource efficiency on its estate and being a sector leader, aiming to be carbon neutral by 2030. A focus on research that makes a difference to the world has contributed to Surrey being ranked 55th in the world in the Times Higher Education (THE) University Impact Rankings 2022, which assesses more than 1,400 universities' performance against the United Nations' Sustainable Development Goals (SDGs).   
 ###  
For more information, please contact the University of Surrey's press office via mediarelations@surrey.ac.uk  
Featured Academics
---
Media Contacts
---
External Communications and PR team
Phone: +44 (0)1483 684380 / 688914 / 684378
Email: mediarelations@surrey.ac.uk
Out of hours: +44 (0)7773 479911