---
press release
Therme Group and the University of Surrey seeking to transform tourism industry's emissions measurement and carbon trading with crypto-based systems
The University of Surrey, one of the world's leading universities for tourism studies and research, is partnering with Therme Group, a global organisation focused on urban wellbeing destinations, to develop new digital platforms that significantly enhance the tourism industry's ability to measure and reduce its carbon footprint.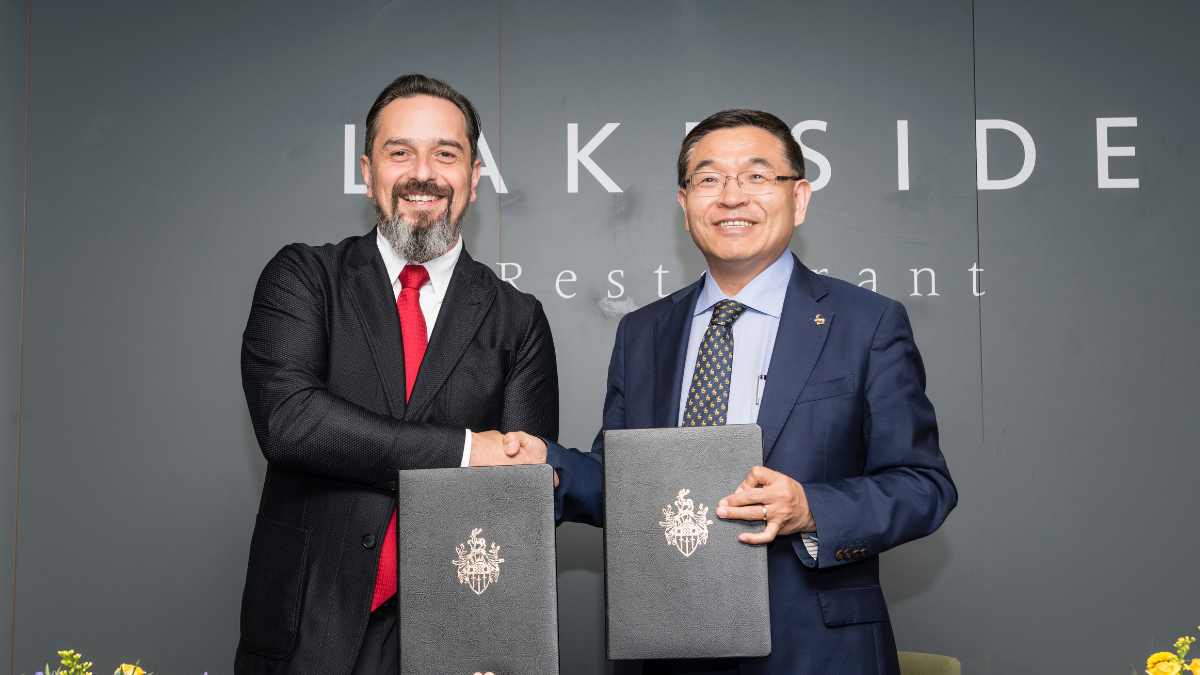 Across several research projects*, Surrey's Institute for Sustainability, the Academy of Blockchain and Metaverse Applications, and the Centre for Sustainability and Wellbeing in the Visitor Economy will develop digital platforms for businesses to quickly calculate their carbon emissions and find solutions to mitigate their impact. The results of the research projects will be presented at COP 28, taking place in December in Dubai.   
The emissions produced by the travel and tourism industry contribute to about 8% to 11% of total greenhouse gas emissions worldwide – amounting to around 3.9 to 5.4 billion tonnes of CO2. While there are significant efforts being made to transition to cleaner energy sources for land-based transport and buildings, other areas of the tourism sector are struggling to reduce their carbon footprint and move towards net zero. In particular, it is challenging for organisations to be confident in the genuine positive impact of current offsetting solutions. 
The emerging field of tokenomics will enable the partnership's research to deliver simpler and more accountable solutions. Using cryptographic tokens and distributed blockchain ledgers, the approach is set to reduce transaction costs compared to centralised systems and ensure that funds go directly to projects with a proven positive environmental impact. 
In parallel with the research, the partnership will produce the first carbon calculator to measure the entire footprint of organisations in the visitor economy as part of a Knowledge Transfer Partnership (KTP) partly funded by the UK Government.** 
Among multiple projects worldwide, Therme Group is set to begin construction of a new wellbeing resort in Manchester, providing the city with an 'urban oasis' which enhances mental and physical health. It is the first in a nationwide rollout of the Therme concept, set to include Glasgow, London and Wales. 
Speaking at the launch of the partnership, Therme Group Chairman and CEO Dr Robert Hanea commented: 
"In the University of Surrey, we have found a partner who shares our understanding of sustainability as a challenge that can only be addressed from a multidisciplinary perspective. An astonishing intellectual breadth, combined with a culture of collegiality, respect and curiosity, is what will make this partnership a huge success, helping to create the green economy of the future." 
Professor Max Lu, President and Vice-Chancellor of the University of Surrey, said:  
"Our new partnership with Therme is yet another example of Surrey's commitment to use research and innovation to drive positive change and contribute to the UN's Sustainability Development Goals. If we can help the hospitality and tourism sector take a step forward in helping to reduce carbon emissions, then this partnership will have been a tremendous success.   
"This partnership will bolster our contribution to sustainability, aligning with the objectives of Surrey Institute for Sustainability, which has a vision of a world where everyone can live fulfilling and healthy lives within the limits of the planet."   
###
Notes to editors  
*The three research projects are:   
Redesigning Carbon Credits to Future-Proof the Visitor Economy with Blockchain Technology and Progressive Tokenomics led by Professor Xavier Font and Eduard Goean  

Reinventing Carbon Credits for the Visitor Economy through a 3-Layer Token Concept, led by Professor Yu Xiong and Eduard Goean  

A New Era of Security and Innovative Tokenomics for the Future Visitor Economy, led by Professor Yu Xiong and Eduard Goean.   
**The KTP project is called the Carbon Footprint Calculator and is led by Professor Jhuma Sadhukhan and Dr Jonathan Chenoweth.  
Media contacts    
For more information, please contact: 
About Therme Group:  
Therme Group is a global wellbeing leader, driven by an inclusive vision of 'Wellbeing for All'. 
 Therme's landmark entertainment and wellbeing destinations are a unique immersive environment, based in ancient traditions of thermal bathing combined with modern technology. This unique blended experience includes water-based activities with fitness programming, attractions, wellbeing therapies, art and culture, botanics, food and nutrition. 
As much as a fun and relaxing experience, Therme's projects benefit mental and physical health, rejuvenating all who visit, and making a positive economic and social impact for the communities they serve. 
Environmental consciousness is at the heart of Therme, using sustainable design and technology to create affordable and inclusive environments which welcome many millions of visitors every year. 
With more than 20 years' experience, Therme Group and its strategic partners operate four facilities In Europe and have multiple destinations in development worldwide including the UK, mainland Europe, North America and Asia Pacific. 
Media Contacts
---
External Communications and PR team
Phone: +44 (0)1483 684380 / 688914 / 684378
Email: mediarelations@surrey.ac.uk
Out of hours: +44 (0)7773 479911