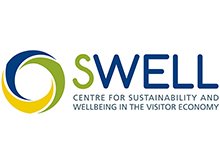 Centre for Sustainability and Wellbeing in the Visitor Economy
We are developing critical evidence to inform public and private governance of the visitor economy, in the UK and globally.
Research aims

We strive to deliver research and teaching which drives inspiration for an environmentally, economically and socially sustainable society with a particular focus on the transport, tourism, hospitality and events industries. With a truly interdisciplinary group of academics, we work with intergovernmental organisations, industry and NGOs. We focus on the following key areas:
Sustainability evidence-based policy making
Industry's acceptance of responsibility for sustainable development
Sustainable development and entrepreneurship
Sustainable and efficient transportation
Sustainability marketing, product design and communication.
Find an expert
Postgraduate research students