---
news
Visiting Professor and 'god-father of CES' awarded Thornton Medal of IOM3
Professor Walter Stahel, a pioneer of the Circular Economy and long-time supporter of Surrey's Centre for Environment and Sustainability (CES), has been awarded the highly prestigious Thornton Medal by the Institute of Materials, Minerals and Mining (IOM3).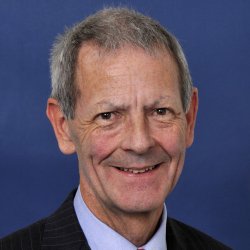 Professor Walter Stahel
The Thornton Medal is one of a series given annually by IOM3 to recognise individuals who have made an exceptional contribution in the fields of materials, minerals and mining.
Professor Stahel, a Visiting Professor at CES since 2005, has been a hugely influential figure in the field of sustainability, advocating the extension of the service-life of goods since the 1970s. Originally trained as an architect, he co-founded the Product Life Institute – Europe's oldest consultancy devoted to developing sustainable strategies and policies – in Switzerland in 1982. He is widely recognised as one of the pioneers of the Circular Economy and published 'The Circular Economy – A User's Guide' in 2019.
A supporter of CES from its inception, Professor Stahel has frequently given lectures and seminars at Surrey. He recently collaborated with Professor Roland Clift and Professor Richard Murphy on research into the use and disposal of plastics. The University awarded him a Doctorate honoris causa in 2013.   
Professor Stahel said: "I was very surprised to win the Thornton Medal because I had only participated once at an IOM3 conference, last November, when I gave a presentation on Circular Industrial Economy by invitation. I am really pleased, and happy to share the award with the staff of the University of Surrey, who have given me a sounding board for my ideas for the last 15 years."
Professor Roland Clift, Emeritus Professor and founder of CES, commented: "Meeting Walter when he delivered a brief talk at a conference in California in 1991 was my 'Road to Damascus' moment.  I had been getting increasingly unhappy with addressing environmental problems just by trying to develop new technologies.  Walter's talk set out something new to me as an engineer: look at the 'big picture' - the value of a technology is determined at least as much by the system and context in which it is used as by its techno-economic performance.  When I got back to Surrey, I went to see the Vice-Chancellor to talk about setting up a multidisciplinary research centre.  This became CES, so Walter really is the god-father of CES."  
The IOM3 Awards 2020 will be presented at the Premier Awards Christmas Dinner at the Institute's London headquarters on 3 December.
Discover our courses in environment and sustainability.
Find out more about the Centre for Environment and Sustainability.