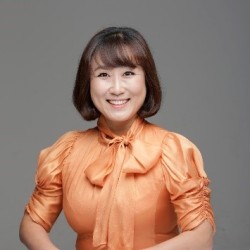 Dr Jiyoung Park
---
Associate Professor in International Business Management
Bsc, ISP, MBA, PhD, PGCert in Business Education
About
Biography
Dr. Jina Jiyoung Park came from Seoul, South Korea. She obtained her Ph.D. from Seoul National University. Also, She is the recipient of PGCert in Business Education from U of Surrey. She has studied EU policy and EU culture at U of St. Gallen in Switzerland. 
She has been working for the university as an academic for more than 17 years in South Korea, Malaysia, and China. Her research interests are innovation and creativity in supply chain management. She is a positive and active person with a passion for teaching and learning. She is a cosmopolitan and enjoys helping the young generations. 
She received many research grants from the Korean government and private companies such as POSCO. Also, she won several honorable awards from several communities. 
Teaching Award from an undergraduate student at Xiamen University of Malaysia
Teaching Outstanding Awards from MBA students at Xiamen University of Malaysia
Winner of Korean Production and Operations Management Society, Supply Chain Management Paper Competition
Teaching Excellent Award of Multivariate Statistics from SPSS Korea
First Place in CJ-KAIST Business Plan Competition hosted by CJ & KAIST
Second Place in the Stock Investment Competition hosted by Naver.com and POSCO
Second Place in the Human Recourses Management Case Competition hosted by Human Consulting Group in Korea
Winner of Start-ups Enterprise Business Planning Competition hosted by Seoul National University
Dr.  Jina  Jiyoung  Park has made noteworthy contributions to operations management. Her work has been published in reputable journals. She loves traveling and meeting new people with different backgrounds.  
Teaching
MAN 1059 Operations Management
MAN 1089 Business Decision Making 
MAN 2096 International Business
MAN 3104 Project Management