Shasha Zhang
---
PhD Candidate
MSc Translation Studies, BA (Hon.) English, Literature and Translation
My research project
Representing the "Real, New" China: Exploring Chinese National Ideologies within China-Produced TV Documentaries and their Translations
Keywords: Documentary translation, Chinese TV documentaries, cultural representation, national identity, ideological dynamics, multimodal analysis, Belt and Road policy
Documentary is commonly perceived to be the authentic representation of reality. However, in film studies, the discursive nature of documentary is reflected upon (Renov, 1993) and the presumed objectivity is argued against (Nichols, 1991, 2010). In this sense, the study of documentaries has the potential of unearthing the ideologies and identities of the producer. Combined with the special situation that the production of Television documentaries is state-owned in China, China Central Television produced documentaries on China can be seen as self-representations where the national identities and ideologies at different levels can be retrieved. Since audiovisual translation can be regarded as a representational practice (Pérez-González, 2014), the translation of the narrative texts of the aforementioned documentaries adds another layer of self-interpretation, which is especially salient when it is guided by the "Belt and Road policy" and "Going-out Policy" and the overall goal that the translated documentaries are to be viewed by global English viewers.
Therefore, this paper explores the dynamics of Chinese national ideologies during the production and the translation (dubbing) of China-produced documentaries. In order to achieve so, multimodal video analysis (O'Halloran, 2004) and multimodal transcription (Thibault and Baldry, 2000) are adapted and adopted to describe the interaction of narration and image and identify the ideologies hidden under the screen. The study can give an insight into China's national identity in global media; it may also contribute a methodology for further research on cultural representation and ideology identification in audiovisual translation.
Supervisors
My qualifications
2014
MSc Translation Studies
University of Edinburgh
2013
BA (Hon.) English, Literature and Translation
Beijing Institute of Technology
Affiliations and memberships
Fellowship in the Higher Education Academy
The status of Fellow of the Higher Education Academy was achieved in recognition of attainment against the UK Professional Standards Framework for teaching and learning support in Higher Education.
Shasha Zhang is a current PhD student in Translation Studies in the University of Surrey, working on ideological dynamics in documentary translation. She obtained her Master degree from the University of Edinburgh. Her interests in research in translation studies are on the following issues: multimodality, cross-culture, gender, and Chinese Going Global. She has presented and attended several international conferences and has undergoing publication plans for a journal paper. She is also a freelance translator and interpreter of Chinese and English, once trans-edited for China Daily, and subtitled for Beijing Television Art.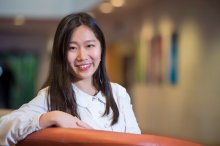 Research
Research interests
Multimodality; Audiovisual Translation Studies; Translating Culture; Chinese Media Going Global; Gender in Translation Studies
My teaching
Teaching support provided in the following modules:
MA Interpreting and MA Translation and Interpreting (2018)
Research Methods in Translation Studies (Module: TRA180, 2016)
Translation Quality Assurance (Module: TRA2050, 2016)
My publications
Publications
This article examines the interrelation between adaptation and translation and the impact of this interrelation on the communication of cultural content in audiovisual products. The paper focuses on the case of the American adaptation Empresses in the Palace, which is based on the Chinese TV series The Legend of Zhen Huan. Empresses in the Palace was subtitled from Chinese into English and it was broadcast on US Netflix. The study discusses the adaptation changes that occur between the Chinese and the American version and the subtitling strategies used to render culture-specific references (CSRs). The American adaptation is a considerably edited version of the Chinese series; yet it is overloaded with cultural information which may be inaccessible to an English-speaking audience. The analysis shows that the condensation involved in the American adaptation affects the translation of CSRs and has potential implications for the circulation of cultural products in a digital era
Additional publications
Conference Papers: 
China's Audiovisual New Road: Exploring Chinese Ideologies within China-Produced TV Documentaries and their Translation
           Beijing International Film Festival – Translating Films, Bridging Cultures International Conference,
          Communication University of China, Beijing, China 17-18/04/2018  
Lyrics Translation on Music Apps in China: A New Fansubbing Context
          Translation and the Creative Industry, Westminster University, London, UK 7-8/10/2016
Representing the 'Real, New' China: Exploring Chinese Ideologies in China-Produced Documentaries and Their Translations
          Linguistic and Cultural Representation in Audiovisual Translation, Sapian University, Rome, Italy 11-13/02/2016
Empresses Subtitled to Impress: Amplifying Power Dynamics in the American Adaptation of the Chinese TV Series The Legend of Zhen Huan
         International Postgraduate Conference in Translation and Interpreting, Edinburgh University, Edinburgh, UK 28-30/10/2015