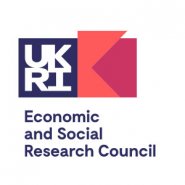 DMOcracy: inclusive, dynamic and empowering destination governance
Overview
This project plans to provide research knowledge for a new impact initiative that explores and develops methods and models for public engagement and participatory governing of tourism destinations.
This initiative will co-create methods to involve and empower local communities, citizens and stakeholders broadly in governing sustainable tourism and destination development. Experience in conducting social impact assessments of tourism will be utilised to engage with tourism changemakers to shape and inspire the future role and relevance of Destination Management and Marketing Organisations (DMO)s. Complexity theory will be used to interpret the challenges and imperatives of power-sharing and new modes of governance.  
Team
Principal Investigator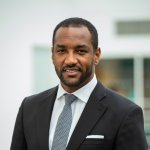 Dr Alector Ribeiro
Associate Professor in Tourism Management, Director of Tourism Programmes
Biography
Dr Manuel Alector Ribeiro joined the School of Hospitality and Tourism Management at the University of Surrey as a Lecturer in Tourism Management in September 2017. He previously served as Associate Lecturer in Tourism at the Middlesex Business School, Middlesex University, London.
The overcharging focus of Dr Ribeiro research is firmly grounded on sustainable tourism development and consumer behaviour in travel and tourism. Within this, he is building his research agenda around three streams of research: sustainable development (social and environmental sustainability, community support for tourism development, trust in political institutions, and social entrepreneurship), consumer behaviour (consumer acceptance of Artificial Intelligence (AI) devices in service industry, emotional aspects of consumption, and pro-environmental behaviour), and methodological and theoretical developments (scale development and theory building). He is interested in research that generates theoretical, methodological and practical implications for tourism development and management.
To date, Dr Ribeiro has published 42 peer-reviewed articles (37 on the ABS list). His work has been published in leading international journals such as the Journal of Travel Research, Tourism Management, Annals of Tourism Research, Journal of Sustainable Tourism, as well as in the Journal of Environmental Psychology. At present, his scholarly work has been cited more than 2300 times according to Google Scholar.
Also, he serves as a reviewer for more than 30 journals in tourism and management fields and as a Guest Editor of the Journal of Sustainable Tourism (forthcoming special issue on Theoretical and Methodological Advancement of Social Impacts Assessment within Tourism). He has co-edited the "Routledge Handbook of Tourism in Africa", and "The Handbook of Tourism Experience: Design, Marketing and Management". He is an Associate Editor of the Journal of Consumer Behavior in Tourism and Hospitality and sits on the editorial board of the leading tourism and hospitality journals such as the Journal of Travel Research, Journal of Hospitality Marketing and Management and International Journal of Contemporary Hospitality Management. In addition, he attends to international conferences and delivers workshops and seminars on advanced quantitative research methods and research publication strategies.
Dr Ribeiro has been awarded around £23m in research funding from prestigious research funding agencies such as the European Commission, The Global Challenge Research Fund (UK) and the National Council for Scientific and Technological Development - CNPq (Brazil). He also works as an international consultant in the field of tourism, and he is an expert member in the field of tourism and leisure for the Portuguese Agency for Evaluation and Accreditation of Higher Education (A 3ES).
Dr Ribeiro earned his PhD in Tourism Studies (summa cum laude) from the Faculty of Economics, University of Algarve, Portugal, where he also obtained a MSc in Tourism Management and Development. Dr Ribeiro pursued a BA (Hons) in Translation Studies from Polytechnic Institute of Castelo Branco, Portugal. Prior to joining academia, he gained extensive industry experience in restaurant operations and management both in Portugal and in the UK, and he is also willing to work with businesses and organisations to consider the application of his research.
Co-investigators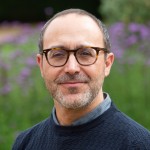 Professor Xavier Font
Professor of Sustainability Marketing
Biography
I research and consult on topics related to sustainable tourism production and consumption. In the past I published widely about sustainable tourism certification, and more recently I've broadened to research on sustainability marketing and communication, and the use of sustainability evidence to inform policy.
I am currently leading on a project seeking to transform tourism industry's emissions measurement and carbon trading with crypto-based systems. Partnering with Therme Group, a global organisation focused on urban wellbeing destinations, a team of researchers from Surrey's Institute for Sustainability, the Academy of Blockchain and Metaverse Applications, and the Centre for Sustainability and Wellbeing in the Visitor Economy are working to develop new digital platforms that significantly enhance the tourism industry's ability to measure and reduce its carbon footprint.
I serve as advisor in the Travalyst coalition of Amadeus, Booking, Google, Expedia, Skyscanner, Travelport, Trip, TripAdvisor and Visa, where I use my research experience to inform efforts to align sustainability frameworks for the supply chain of the tourism industry, that can be persuasively communicated to nudge consumers.
I have conducted over 200 courses for more than 5,000 businesses on how to market and communicate sustainability. Recently, I was the Principal Investigator for the University of Surrey for the €24.5 million Interreg project Experience to develop low season sustainable tourism visitor experiences.
A substantial part of my time is spent in PhD supervision: I currently supervise 10 students, I've already supervised 20 to completion, and examined over 25.
At present, I am the Editor in Chief of the Journal of Sustainable Tourism.
Outputs
Expected outputs are:
Toolkit
Best practice report on citizens' participation in tourism development
List of easy and low budget indicators related to democratic governance
A first measurement of democratic governance indicators 
White Paper on how to advance participatory governance in destinations
One journal article on citizen-centred participatory process in tourism governance/policymaking
Op-ed piece on the appropriateness of tourism social impact research in the context of policymaking
Expected long-term outcomes/impacts:
Increased impact on social indicators and citizen involvement in tourism policymaking 
Possible use of playbook and best practice report for classroom activities, consultation projects and research methodologies
Continuous monitoring of democratic governance of the destination, through the longitudinal analysis of the related indicators.
Impact
Impact achieved
DMOcracy BootCamp
Copenhagen, May 5th – 6th.
Dr Manuel Alector Ribeiro, Dr Anna Torres-Delgado and Dr Gloria Crabolu from the School of Hospitality and Tourism Management, University of Surrey, participated in a 2-day BootCamp in Copenhagen with other 40 tourism professionals from 23 European destination management organisations (DMOs) to explore and discuss a more open, more inclusive, more empowering citizen participation in tourism and destination development. During this BootCamp, the team of the University of Surrey organised two workshops as part of the IAA-funded project:
Workshop 1: Indicators on democratic governance
The first workshop in Copenhagen aimed to monitor good governance in destinations. The World Café method was implemented to develop collaborative thinking through small group conversations about the eight principles of Good Governance (participation, consensus, transparency, accountability, the rule of law, responsiveness, equity/inclusiveness, and effectiveness/ efficiency). Participants brainstormed indicators as well as potential data sources to determine, explain and evaluate the DMOs performance on governance.  
Workshop 2: Exploring future scenarios for DMOs
The second workshop aimed to help DMO representatives explore the future functioning of DMOs based on the principles of regenerative development. Using a tool informed by systems thinking, participants first mapped the current operating model of DMOs based on growth and capitalistic worldviews. Then they explored how the governance and funding structure, the values, the core activities, and the expertise of DMOs' team would change if DMOs were governed by regenerative worldviews.
Impact Acceleration Account awarded projects
Our projects are all playing their part in turning social science research outcomes into meaningful impact that will touch our lives and communities.