Knowledge transfer and practical application of research on indoor air quality (KTP-IAQ)
Start date
01 September 2021
Overview
Since people around the world spend on average 90 per cent of their time indoors, good indoor air quality is vital for their health and wellbeing. Especially since the Covid-19 pandemic, people are spending even more time at home. However, household air pollution (HAP) in developing countries is one of the leading causes of disease with 3.8 million premature deaths occurring, especially amongst those living in low-income homes.
Furthermore, young children and women are even more susceptible to such risks as they spend much of their time at home being exposed to such pollution, especially during cooking. Burning fuels, such as wood, coal, kerosene and biofuel in inefficient stoves or open hearths produces a variety of health-damaging pollutants such as particulate matter, carbon monoxide, polyaromatic hydrocarbons and volatile organic compounds. Air pollution in these low-income homes often breaches the World Health Organization (WHO) guidelines for HAP. Access to simple abatement solutions and education on how to control or reduce air pollution is limited due to inadequate resources, and hence exposure causes severe physical (e.g. stroke, heart disease, lung cancer and acute respiratory diseases) and mental (e.g. cognitive function and academic performance) health issues.
Earlier, the CArE-Cities (Clean Air Engineering for Cities) project assessed the in-car exposure across 11 ODA cities. Recently, to develop a greater understanding of the levels of household air pollution and its impact on health, the CArE-Homes (Clean Air Engineering in Homes) project has been successful in monitoring household air pollution in 60 low-income homes in 12 cities across Official Development Assistance (ODA) countries including:
Tanzania
Ethiopia
Malawi
Bangladesh
Kenya
Egypt
India
China
Brazil
Colombia
Nigeria
Iraq.
Indoor air pollution sources along with occupant activities have been identified. Then aerosol (representing combustion sources) and carbon dioxide (indicating occupant respiration/ventilation) concentrations have been monitored for one week in each of the homes in order to propose feasible exposure reduction strategies.
Aims and objectives
To further build on and expand the knowledge exchange platform across ODA countries and on an international scale, in the area of improving indoor air quality, exploiting knowledge and implementing findings in order to ensure positive impact on the health and wellbeing of the people.
Funding amount
£20,000
Team
Principal investigator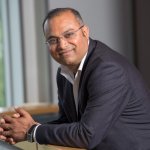 Professor Prashant Kumar
Founding Director of Global Centre for Clean Air Research, University of Surrey
See profile
Collaborating partners
Professor Maria de Fatima Andrade (University of Sao Paulo, Brazil)
Dr Thiago Nogueira (University of Sao Paulo, Brazil)
Professor Ahmed El-Gendy (The American University in Cairo, Egypt)
Professor Mukesh Khare (Indian Institute of Technology Delhi, India)
Dr Sri Harsha Kota (Indian Institute of Technology Delhi, India)
Professor Shiva Nagendra (Indian Institute of Technology Madras, India)
Professor Abdus Salam (University of Dhaka, Bangladesh)
Professor Shi-jie Cao (Southeast University, China)
Professor Khalid Omer (University of Sulaimani, Kurdistan region, Iraq)
Dr Kosar Hama Aziz (University of Sulaimani, Kurdistan region, Iraq)
Professor Yris Olaya (Universidad Nacional de Colombia, Columbia)
Professor Philip Osano (Stockholm Environment Institute Nairobi, Kenya)
Dr Vera Ngowi (Muhimbili University of Health and Allied Sciences, Tanzania)
Professor Adamson S. Muula (University of Malawi, Malawi)
Professor Araya Asfaw (Addis Ababa University, Ethiopia).
Dr Francis Olawale ABULUDE (Science and Education Development Institute, Nigeria)
Dr Adedeji A. Adelodun (The Federal University of Technology Akure, Nigeria).
Researchers
Dr Sarkawt Hama (GCARE Research Fellow)
Rana Moustafa (GCARE PhD Researcher; based in Cairo)
Dr Veronika Brand (PhD Researcher, Sao Paulo)
Jenny Martinez (PhD Researcher, Medellín)
Pratibha Anand (PhD Researcher, Delhi)
Gopika Thalavoor (PhD Researcher, Chennai)
Huaiwen Wu (Researcher, Nanjing)
Samiha Nahian (PhD Researcher, Dhaka)
Cynthia Sitati (Researcher, Nairobi)
Fryad Saeed (MSc Student, Sualimani)
William Nelson (Researcher, Dar es Salaam)
William Apondo (Researcher, Nairobi)
George Njoroge (Researcher, Nairobi)
Anderson Kehbila (Researcher, Nairobi)         
Tesfaye Mamo (Researcher, Addis Ababa)
Steve Manyozo (Researcher, Blantyre)
Md Riad Sarkar Pavel (PhD Researcher, Dhaka).
Outputs
Publications
Take a look at the full listing.
Kumar et al., 2022a. In-home aerosol exposure in twelve cities across the globe (In Preparation)
Kumar et al., 2022b.  In-home CO2 concentration monitoring in twelve cities across the globe: the role of ventilation, volume and occupancy (In Preparation)
Abbass, R. A., Kumar, P., El-Gendy, A., 2021. Emissions Control Scenarios for Transport in Greater Cairo. Toxics 9, 285
Woodward, H., Fan, S., Bhagat, R. K., Dadonau, M.,Wykes, M. D., Martin, E., Hama, S.,Tiwari, A., Dalziel, S. B., Jones, R. L., Kumar, P., Linden, P. F., 2021. Air Flow Experiments on a Train Carriage—Towards Understanding the Risk of Airborne Transmission. Atmosphere 12, 1267.
Research centre
Find out more about our research: