Towards an adaptive infrastructure system decision support model
Overview
For some infrastructure assets, maintenance practice has evolved from a reactive response at the point of failure to data-centred predictive and preventative measures. This is partially due to costly (societal and economic) consequences of unplanned maintenance but also embracing new capabilities in value generation through data exploitation. With climate change-induced shifts in load and environmental conditions, there is an increasing need to evolve risk and failure mitigation activities and adaptive strategies through effective telemetry and monitoring. In this project and through a series of engagement activities, we have brought together a cohort of established national and international participants and collaborators to investigate the (R)evolution of maintenance and management practices in transport infrastructure and their effect on reliability, safety, and efficiency.
Funder
Lloyd Register Foundation under Small Grant Scheme
Team
Principal investigators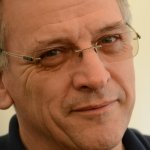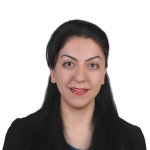 Dr Donya Hajializadeh
Senior Lecturer in Bridge/Structural Engineering
Biography
Dr Donya Hajializadeh, BEng (Hons), MEng, PhD, CEng MICE, MIEI, EUR ING, MWES, FHEA is a Chartered Engineer, European Engineer, and Senior Lecturer in Bridge/Structural Engineering at the University of Surrey, Department of Civil and Environmental Engineering (CEE).
Dr Hajializadeh is a Fellow of the Surrey Institute for People-Centred Artificial Intelligence (AI), CEE Director of Employability, IStructE - University of Surrey Liaison Officer along with other roles and responsibilities across the CEE, University of Surrey, UK and EU institutions and professional bodies.
Dr Hajializadeh was a recipient of the prestigious Marie Curie Early Stage Researcher Scholarship awarded by the European Commission for the duration of her PhD at the University College Dublin (UCD). Following completing her PhD, she spent 3 years in the industry as a Research Engineer at Roughan & O'Donovan Innovative Solutions (RODIS) and as a Lecturer (part-time) at UCD Civil Engineering School. Subsequently, she was appointed Senior Lecturer in Civil/Structural Engineering at Anglia Ruskin University for 3 years prior to joining the University of Surrey.
Donya is an active member of several professional bodies, including the Institution of Civil Engineers (ICE), the Institution of Structural Engineers (IStructE), the Institution of Engineers of Ireland (IEI), the European Federation of National Engineers Associations (FEANI) and the Women's Engineering Society (WES).
Donya's Research Interests with the industry-focused application:
Structural health monitoring (SHM)
Data-driven-based SHM
Machine learning-based asset management systems
Deep learning-based damage identification systems
Bridge Weigh-in-Motion (WIM)
Bridge traffic load modelling
Advanced finite element analysis (FEA)
Risk and reliability assessment of bridges
Infrastructure interdependencies' modelling
Resilience, vulnerability and risk assessment of critical infrastructure
Dr Hajializadeh is keen to supervise and support outstanding candidates who wish to pursue their studies at the PhD level in any of the above research areas or related fields. To discuss PhD research topics, funding opportunities and the application process, please contact Donya directly by email: d.hajializadeh@surrey.ac.uk
Co-investigators
Additional team members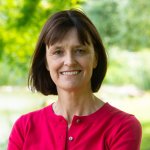 Biography
Emma is a Chartered Civil Engineer and NERC Embedded Digital Research Fellow in the Department of Civil and Environmental Engineering and working with LEAP Environmental. Her current project involves developing a Carbon Reduction Digital Twin (CReDiT) of brownfield remediation. This aims to be a design tool for appraising brownfield remediation options, focusing on calculating and reducing the carbon footprint of the process and improving material sustainability.
Her previous research focused on obtaining and analysing local government data on soil contamination, including asbestos and PAH. Emma has worked in local government as a contaminated land officer, civil engineering consultancy as a geoenvironmental engineer and as a lecturer in soil mechanics and environmental geotechnics at the University of Surrey. Her main research area involves contaminated land issues such as investigation and remediation of brownfield sites. This area developed from her PhD at Cambridge University investigating the migration of pollutants in soil using numerical and geotechnical centrifuge modelling.
Her consultancy experience was obtained at Atkins and Leap Environmental Ltd., which included working on projects including the site investigation at the Millennium Site, Greenwich, remediation at Fulham gasworks and acting as verification engineer for remediation work at housing developments. In local government, she obtained DEFRA funding and project managed a major Part IIa remediation project of contaminated residential gardens. She also developed a risk ranking criteria for Part IIa sites and has overseen the contaminated land requirements of the planning process particularly for residential development.
She has research experience in overseeing PhD and Research Council projects on satellite monitoring of water quality, air pollution from traffic, using geographical information systems (GIS) on civil engineering projects and intelligent transport systems.
Emma is also a STEM ambassador, keen to promote civil engineering, particularly in primary schools. She is a member of the Women's Engineering Society and the Society of Brownfield Risk Assessors.