Research
Our vision is to generate state-of-the-art research in the design and construction of spatial structures and to promote international educational collaborations.
What we are researching
We are working within the following areas:
Structural performance of bio-based materials
Pedagogic research on spatial structures
Seismic behaviour of spatial structures
Structural morphology and configuration processing.
For more information, explore our selected publications on space structures.
Award-winning work
Bamboo joints – Gian Karlo Cabanas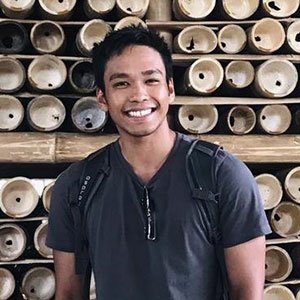 Gian Karlo Cabanas is a structural engineer at Elliott Wood Partnership with a passion for sustainable development and design.
After graduating from Surrey in 2019, he has continued his dissertation research into bamboo engineering and humanitarian design, and recently won the ISTructE's Young Structural Engineer Design Competition 2020 for his adaptive bamboo village proposal.
New configurations for lattice spatial structures – James Durn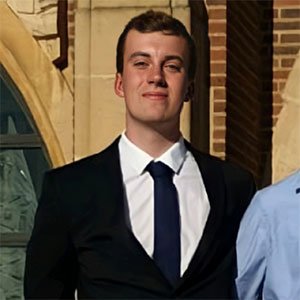 "My research was based on the expansion of available configurations for lattice spatial structures. A new family was developed by applying aperiodic tiling patterns to spherical caps using formex configuration processing techniques within Formian-K. The aperiodic tilings used include P2 tiling by Sir Roger Penrose, Penrose-Robinson tiling, and Pinwheel tiling, each with various iterations of decomposition.
Variations of the aperiodic configurations were produced using pattern modifications, such as triangulation, and alternative projection methods, such as the use of pellevations. The feasibility of these new configurations was then determined through the study of member length regularity. This involved the extraction and analysis of member length data to determine regularity indicators including the number of bundles, length ratio and length deviation, along with the production of length profile charts." – James Durn.
Join our PhD programme
We offer an advanced PhD training programme which aims to address global demand for individuals with scientific expertise in the field of spatial structures, as well as the professional and cross-disciplinary skills required to develop and deploy future spatial structures.
Find out more about what to expect from studying within our Department of Civil and Environmental Engineering.
Ongoing projects
This project is a hands-on educational scheme developed and implemented by Dr Alireza Behnejad to improve student learning at a tertiary level.
Calculating the ultimate load of shell structures based on key structural design parameters achieved by analysing the relationship between the ultimate loads and structural design parameters.