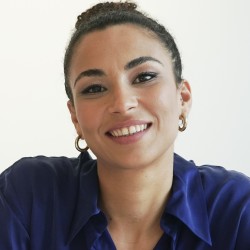 Andrea Cannas
"Four months after publication of my first research paper, I've received a job opportunity as a Research Assistant on breast cancer epidemiological research at the Bank of Cyprus Oncology Centre."
Choosing Surrey
My main reason for choosing Surrey was the fact that it offered a great balance between campus life and exceptional teaching. It's also only 30 minutes from London, which meant I could combine working in London at the same time. 
Surrey has a lovely community for students both in terms of its research establishments and the Students' Union, which offers a vast range of activities that would be appealing even to the most non-athletic person.  
Why nutritional medicine?
The idea of being engaged in a career which explores and critically analyses the issues and controversies surrounding nutrition and malnutrition fascinates me. I knew choosing a research-focused programme would equip me with the skills needed to interpret, translate and communicate nutritional science to the public and, or an individual.
Surrey's Nutritional Medicine MSc is an excellent course for networking with health professionals which is important for a nutritionist who's looking to work in clinical practice or follow a research-driven career. I was certain that by studying at Surrey I'd acquire the professional expertise needed to excel in the field of evidence-based nutritional science and the opportunity to conduct research under the guidance of an expert research supervisor. It was appealing that the course was registered by the Association for Nutrition (AfN) too.
My studies
The programme offered a great blend of modules ranging from nutrition across the lifespan to its application in a community and hospital setting, as well as more specialised modules such as sports nutrition or nutrition and brain development. It allowed me to expand my knowledge base and build a range of critical skills.
"All modules were extensively covered by top local and international professionals and combined with a 'themed dinner' which gave me the opportunity to network with my peers, discuss assignments or debate on a key topic."
My tutors were very supportive during the dissertation module, which was challenging as it was primarily a student-led project. Through completion of this course and a lot of patience, I've been able to publish my first research paper, under the guidance of iodine expert Dr Sarah Bath, in the British Journal of Nutrition.
My research career
I'm grateful to the University of Surrey for funding my research project and for the continuous support and supervision received by Sarah and Professor Margaret Rayman. Four months following publication I've already received a job opportunity as a Research Assistant on breast cancer epidemiological research at the Bank of Cyprus Oncology Centre, and I anticipate several research opportunities either locally or internationally within the years to come.
When I reflect on being a Surrey student, I know that the experience enabled me to communicate better, learn more and grow stronger - not just academically but also professionally.
Discover more about our postgraduate bioscience and medicine courses, including our Nutritional Medicine MSc.