Ben Edwards
"The multidisciplinary nature of the course helps to facilitate really interesting discussions with people from a variety of backgrounds, both culturally and academically."
Choosing Surrey
My decision to come to Surrey was largely informed by the course, as it's one of a handful of universities that offer the course in a format that appeals to students of architecture like myself. Compared with the somewhat more daunting options of relocating across the world, the idea of being in a beautiful location a stone's throw from London was far more enticing - especially to someone who lives in London!
The University of Surrey is well known for its research integrity and participation in psychology, but it was the fact that every scientific journal I read seemingly had some connection to the University that really made an impression. 
My course
Several years in architectural study and practice really highlighted the glaring deficiencies throughout the design world, from the lack of consideration of wellbeing in design regulations to the casual misunderstandings from designers of the effects the environment can have on human health.
The course at Surrey not only addresses these issues extensively but also incorporates the ever-pressing study of pro-environmental behaviour, and equips students with the tools to address these issues at a variety of scales.
I've really enjoyed the size of the cohort on the course, there aren't many of us but it's created a friendly and cohesive group which really helps you feel part of something. The multidisciplinary nature of the course also helps facilitate really interesting discussions with people from a variety of backgrounds, both culturally and academically, providing discussions and solutions you wouldn't find otherwise.
The staff are incredibly helpful and knowledgeable; they neatly cover all corners of the field and the small cohort of students means they're very happy to entertain anything from questions to musings. The Environmental Psychology Research Group also lends itself to creating a real community which softens the dynamic between staff and students.
The staff are always willing to offer constructive advice on careers or point you in the direction of someone who might be in a better position to help - they even organised an alumna to come in to speak to me about her experience because she followed a career path I'm planning to take.
Credit: University of Surrey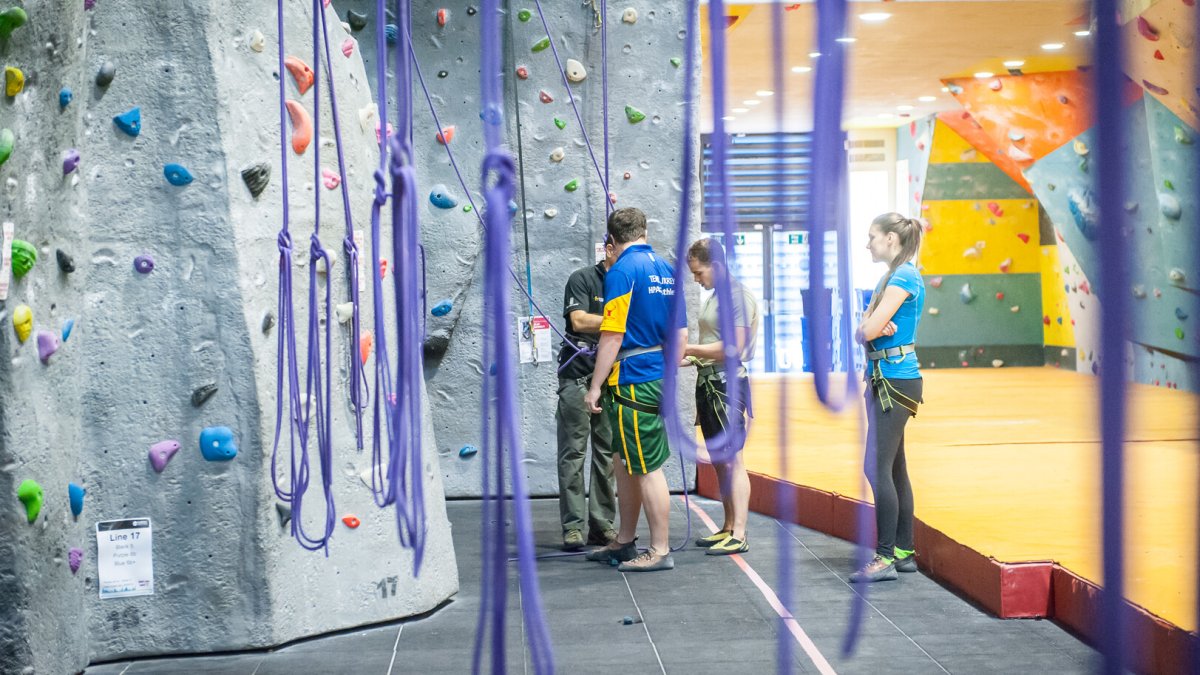 Life on campus
The campus at the University is lovely, there are so many nice places to spend time or eat, an Asian-fusion restaurant called Young's Kitchen has to be a highlight for me. As a climber I spent a lot of time at Surrey Sports Park, which was excellent value and provided a lovely balance between work and leisure. The pubs in and around the campus also had a fair bit of use once a deadline had passed. Travelling into Surrey also gave me the opportunity to visit famous local beauty spots, like Box Hill. 
Looking forward
Since I started at Surrey, I've found myself far more comfortable reaching out to peers or people who inspire me with questions. There's a human touch to a field the size of environmental psychology which really helps to connect with people.
My aim is still to return to the design field with a scientific knowledge base, hopefully working in a consultancy or design firm of some description, but I've found myself inconveniently enticed by the world of research which is beginning to factor into my plans.
Discover more about our postgraduate psychology courses, including our Environmental Psychology MSc.