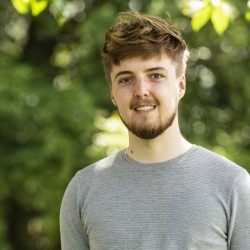 Connor Salter
"At Surrey you really feel like you're part of the University and you can get involved with every aspect of student life."
Choosing Surrey 
I chose Surrey because I loved the location and the community feel that you get from a campus-based university. Being able to study for a British Psychological Society (BPS) accreditation in such a wonderful place surrounded by so many supportive and insightful people is a huge appeal to anyone looking to attend university at postgraduate level. 
Surrey is such an incredibly warm and welcoming place, the campus is beautiful and everyone you meet is so involved in the student community, you really feel like you're part of the University and you can get involved with every aspect of student life. 
My course
I applied to the Psychology (Conversion) course at Surrey not only because it enabled me to obtain graduate basis for BPS accreditation, but because the course's modules cover a huge range of content across the various disciples of psychology, including social, developmental, biological, cognitive and individual differences, alongside statistics and research methods. 
The cohort on the conversion course is quite small, in fact, there are less than 20 of us in total! This means that you get to know everyone else on the course really well whilst you learn and study together.  
The lectures and academics that teach our modules are incredibly knowledgeable in their areas, which often leads to fascinating discussions in lectures, seminars and tutorials that contribute to our understanding of various psychological principles, theories and models.
The facilities in the School of Psychology are fantastic and very modern, including the computer lab, breakout space, virtual reality labs and neuro lab! There is a lot of research equipment, including EEGs, eye trackers, VR headsets and more that you can use when completing your MSc dissertation research project! 
Credit: University of Surrey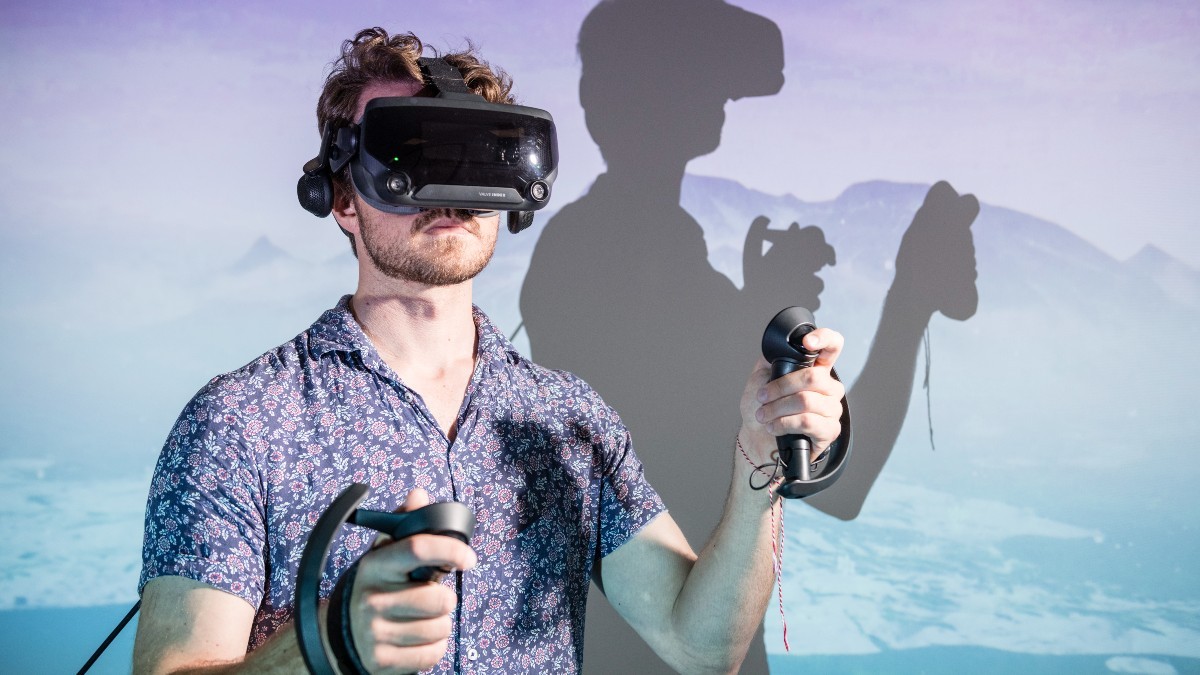 Life on campus
I'm in the Surrey Psychology Society and the Postgraduate Society, which have been a brilliant way to meet and make friends with people outside of my course. All societies at Surrey are so welcoming to people of all ability levels, and there's so much to choose from! From musical theatre to karate, lacrosse and yoga, there are over 100 societies at the University. 
I live in a university-managed studio flat with my partner on the Manor Park campus at the moment, which has been lovely and really convenient. It's great that the University has self-contained accommodation available for returning mature students.
Guildford is a wonderful place to live, the town centre has pretty much everything that you will need, from cafés to restaurants to all kinds of shops. There's lots to do socially in and around Guildford too, including bars, nightclubs, ice-skating, bowling and all sorts of events run by the University and the Students' Union. You can also get to central London in a little over half an hour!
Looking ahead 
Returning to university, especially if you've been away for a while, can be very daunting and can make you feel nervous about what it's going to be like. No matter the nerves, know that your fellow students, academics, personal tutor and other university staff are there to support you and make you feel welcome so that you can reach your full potential and achieve everything you set out to do in postgraduate study.  
Surrey has been nothing if not incredibly supportive to me since I began studying here. The wealth of opportunities that there are to get involved in is unmatched by anything I've experienced before, and I'd like to thank my personal tutor and dissertation supervisor for being so supportive of my academic journey. 
After graduation, I would like to return to working in an emotional wellbeing and/or mental health service, in a clinical role as an Assistant Psychologist to further my clinical psychology career and prepare for potential future doctorate training!