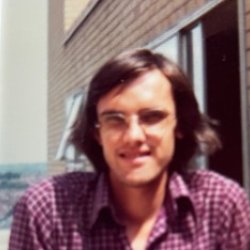 Dave Sage
Russian and economics graduate Dave Sage remembers his student days at Surrey, and recalls the night The Who rocked the University's Great Hall in 1971…
Course
Languages and Translation Studies BSc (Hons)
Study abroad location
Russia
Choosing Surrey
Why did you come to Surrey?
I was a working-class boy who got lucky at the 11-plus exam, which meant I secured a local education authority grant to study at Bristol Grammar School. Pretty much everyone there went to university and, while a pupil, I discovered I had an aptitude for Russian. A teacher recommended Surrey, so I applied and started a degree in 1971.
Why did you choose to study BSc Hons Linguistic and Regional Studies (Russian) with Economics?
I figured I may as well spend my undergraduate years doing something I was good at. The course wasn't literature-based, so I didn't have to wade through War and Peace in Russian. It was quite practical, too, and I was always interested in economics. It was a good fit for me.
What was the campus like in 1971?
The initial campus was built by that point. My first-year student digs were in a place called Third Court, which were brand new halls of residence. Senate House was there and the Student Union building was finished just after I arrived.
Life at Surrey
What was life like as a student in the early 1970s?
We all had loon trousers, which were low-slung, and skin-tight at the top and wide at the bottom. Coming from a traditional grammar school, it felt very free and easy. In fact it was 'free' because we all had grants that didn't need to be paid back in those days. There was a lot of late-night coffee drinking and boozing. There were lots of playing fields and car parks surrounding the campus, too.
I was heavily into films and joined the Oscar Film Unit, which showed mainstream movies, and the Stag Hill Film Society, which showed arthouse and more risqué titles. I was also a presenter on University Radio Surrey and became its Record Librarian.  
You saw The Who play at the University, too…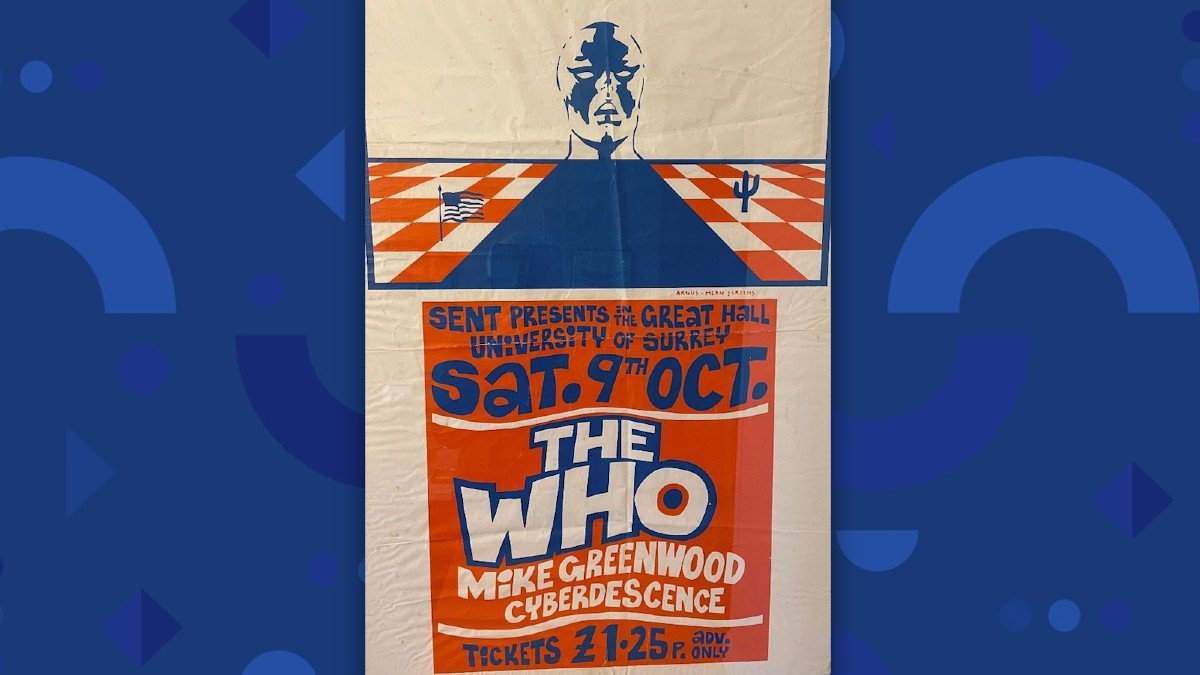 The Who played at the Great Hall in Guildford on Saturday 9 October 1971. It was the classic line-up of Roger Daltrey, Pete Townshend, Jon Entwistle and Keith Moon. Their album, Who's Next, had just been released and they played lots of tracks from that. I remember drummer Keith Moon had massive headphones on and joining them on stage was American singer-songwriter John Sebastian from The Lovin' Spoonful. He played harmonica on some of the tracks.
It was quite a coup for SENT – the Surrey Entertainments Team – to book The Who. Even though the £1.25 ticket price made a dent in my student grant, it was an amazing experience to join everyone else in a packed Great Hall and see one of the greatest bands that's ever existed perform in their absolute prime.
Who else did you see at Surrey?
I saw Procol Harum, whose big hit was A Whiter Shade of Pale. I also saw Dutch prog rock bands Focus and Golden Earring. The latter's big hit was Radar Love. The Italian prog rock band PFM (Premiata Forneria Marconi) also performed at Surrey. I have no idea how these alternative Dutch and Italian bands ended up playing at the University. I assume they must have been doing mini UK tours and looking for venues.
I went to the University of Surrey jazz club, too. I don't know why because I can't stand jazz! It was in the basement of one of the Student Union buildings. During the day, I played table tennis there. At night, they'd style it up so it became a smoke-filled dive bar. But for 20p, I saw people like jazz saxophonist Barbara Thompson play.
I did get some studying done along the way. I went to the Soviet Union a couple of times. I also remember having to type up my 10,000-word dissertation – in Russian. I graduated with a 2:1, which I was quite happy with.
Life after Surrey
What did you do when you graduated?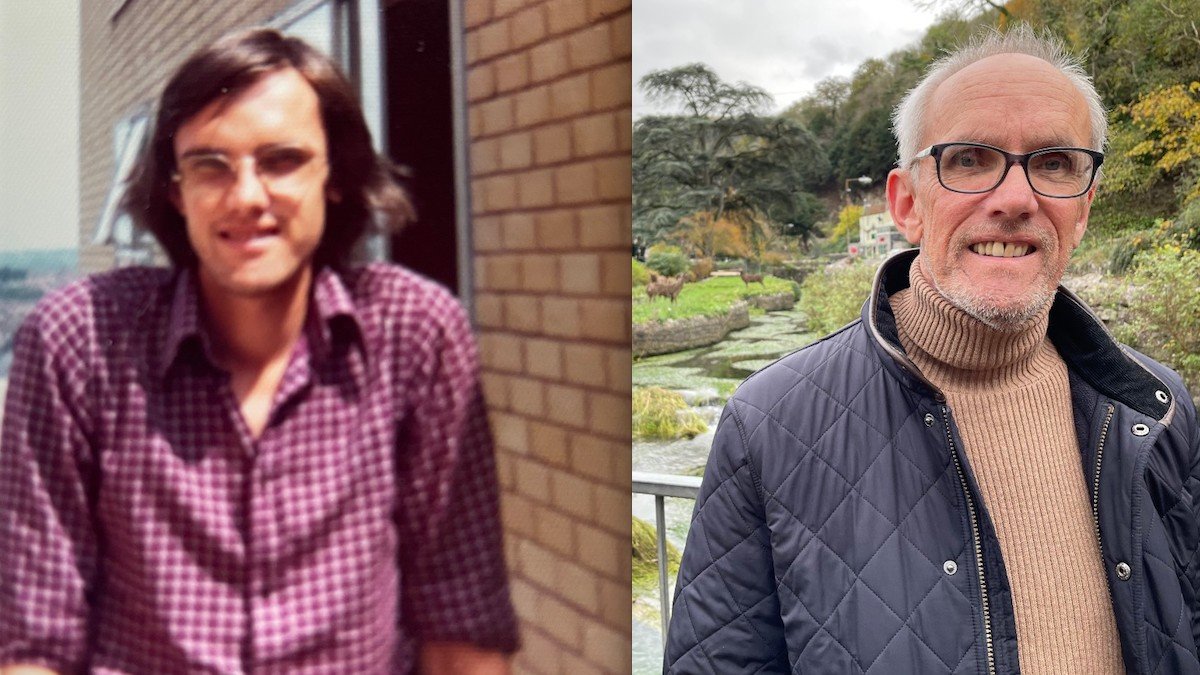 I joined the civil service and I worked in communications until retirement. I still keep up with music thanks to my son, who tells me that Idles are a good modern post-punk band. The last band I discovered under my own steam was Portishead, so that must be at least 25 years ago. Now I'm retired, I often go back to Bristol where I volunteer at Bristol Museum.
Finally, if you could time travel, what piece of advice would you give to the UG version of yourself?
I'd play more football. I always loved playing football and I fancied myself as a cultured midfielder!