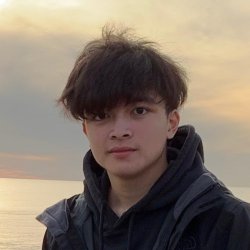 Don Wong Tsz Ki
Management masters student Don Wong came from the University of Surrey where he studied Media and Communication as an undergraduate. In his final term at Surrey, he had the opportunity to visit the School of Knowledge and School of Knowledge Economy and Management (SKEMA) campus in Paris. Surrey Business School and SKEMA have joined forces again from 2024 to offer a dual masters in Management to their Management students, accredited by both institutions.
Why did you choose to come to Surrey?
The location attracted me at first. The University of Surrey is just a 34-minutes train journey from London, where I can explore delicious food with my friends every weekend and holiday. Also, the Management MSc programme at the Surrey Business School attracted me as I know it is the best learning place and fit before I start my working career. The University of Surrey has an extraordinary reputation in the world.
Why are you passionate about your subject?
I want to become an entrepreneur and create my own business within 10 years. This course provides all the knowledge and details I need to unleash my entrepreneurial mindset, making me ready to launch my business career.
What do you like about your course?
The 'one week off in every two-week'-module structure gives me the flexibility to finish assessments and explore other aspects of myself as well as giving me the opportunity to travel within the UK. I also like the diversity in our class from whom I can learn about different cultures and meet friends worldwide.
What are the academic staff and facilities like on your course?
It is like a family. They are always here to support and help when I am struggling with my assessments. Every course mate, lecturer and mentor played hard and worked hard with me and we all developed a strong bond. The facilities are fantastic, for example, we had game-based lessons using virtual reality in the entrepreneurship and creativity project module. It is something new to me, and it's amazing.
What are the best things about life in general at Surrey?
The best things about life in general at Surrey are its location and my social life with friends. I can go London to explore food every weekend, and I can spend time with my friends at a pub in Guildford easily. The campus and surrounding area are brilliant and I can go for long walks and get fresh air every day.
I love having food and drinks with my friends and course mates in Wates House. I also enjoy a coffee break from Lakeside Café every morning and chilling under the sun outside the Business School with them.
What careers support have you received?
I received careers advice from both tutors and course mates. The lessons also drove my interest and passion to become an entrepreneur in the future.
How do you think your time at Surrey has impacted your employability once you graduate?
Studying for the masters at Surrey has driven my passion and it has honed my ability to get things done. In December, I began searching for a job that would be my first step as a successful entrepreneur. I am glad to announce that I got a job offer to work as a graduate trainee in Hong Kong before I graduated!
What has been your best moment at Surrey so far?
For the entrepreneurship and creativity module presentation, I worked with my lovely course mates as a team every day until 11pm. It was an unforgettable experience because this was my favourite module and the experience of working in a tight-knit and efficient team was awesome.
What advice do you have for students thinking about postgraduate study?
Work hard and play harder. Postgraduate study is a different game which requires high self-discipline and good time-management. It is a great time to grow and find out more about yourself.
Do you think you've changed since you started at Surrey?
Yes. I am more mature to deal with stress and challenges, and I gained a high level of self-discipline and time-management skills, especially when everything is extremely intense. I also became more open-minded through spending time with everyone around the world who I met in Surrey.
What do you plan to do following your postgraduate course at Surrey?
Work, gain enough business experience and become an entrepreneur in 10 years. I want to open my restaurant chain, fashion label, and entertainment agency…
Do you have any other comments you'd like to offer about your time at Surrey?
It is tough as the work and schedule are hard-going – but everything is worth it. Studying for the Management MSc at the University of Surrey is the best decision I've ever made. 
Tell us about your visit to SKEMA (School of Knowledge and School of Knowledge Economy and Management) in Paris
I was honoured to visit the SKEMA Paris campus in June 2022 with our Programme Director, Dr William Lanham-New. The facilities and school hardware are impressive as the designs are modern, and it was clean everywhere. When I passed through corridors, it's great to see strong interactions between teachers and students and their passion for study.
The open-gaming area impressed me the most – I hadn't imagined a school that provides those benefits for students and staff. It shows how SKEMA cares about everyone's happiness during working and studying life. I am happy that Surrey students can experience all of this in the future. However, I am jealous as we couldn't stay longer, and I am graduating soon! SKEMA, thank you for the warm hospitality!