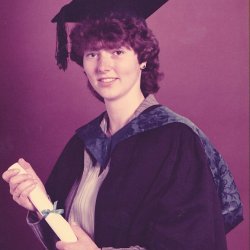 Marianne Wallis
"Our lecturers instilled in us a sense that we were at the forefront of a new era. They were right, we were." 
At the forefront of a new era
When I started at Surrey, there were only 20 of us on the course so we had a lot of individual attention. For a nursing programme, it was very science orientated. We studied a lot with human biology students in the first two years and got to do things many nursing students don't - like cadaver dissection! We were an amazing cohort - at least three of the 14 that graduated became professors and others went on to run world-leading health services.
Both the academics and facilities at Surrey were exceptional.  We had very few nursing academics because there were so few students.  This, combined with a sense of shared purpose, meant that we became very close to some of our lecturers and maintained friendly professional relationships with them, some for many decades. They instilled in us a sense that we were at the forefront of a new era. They were right, we were.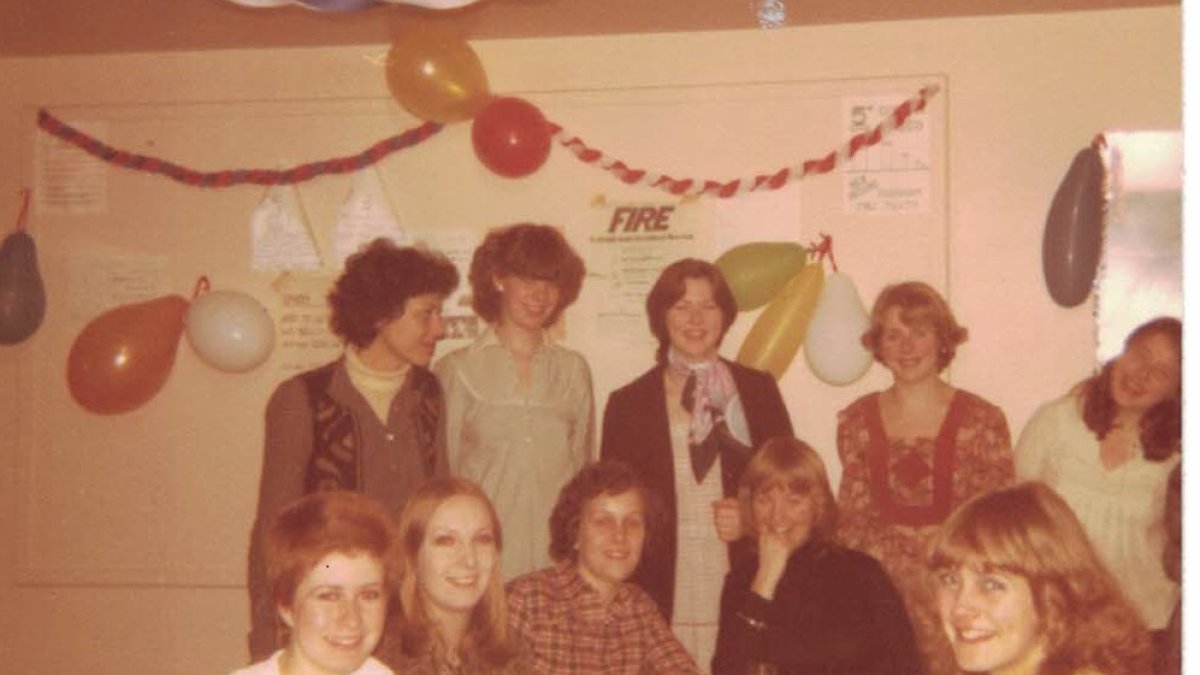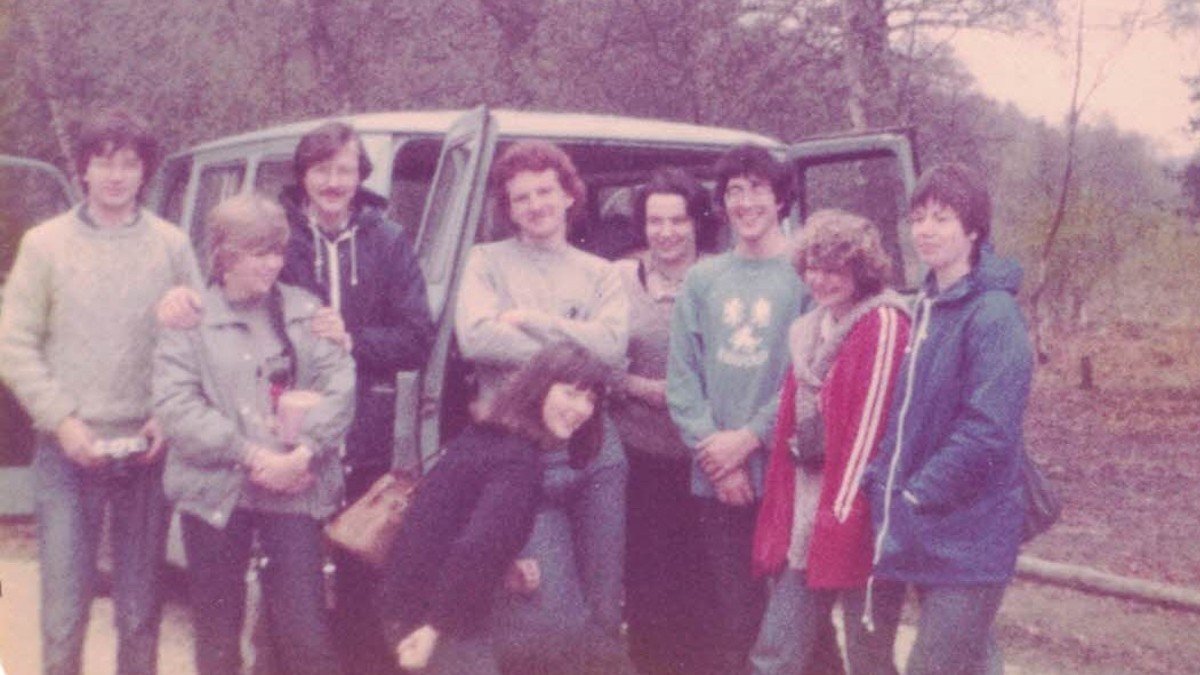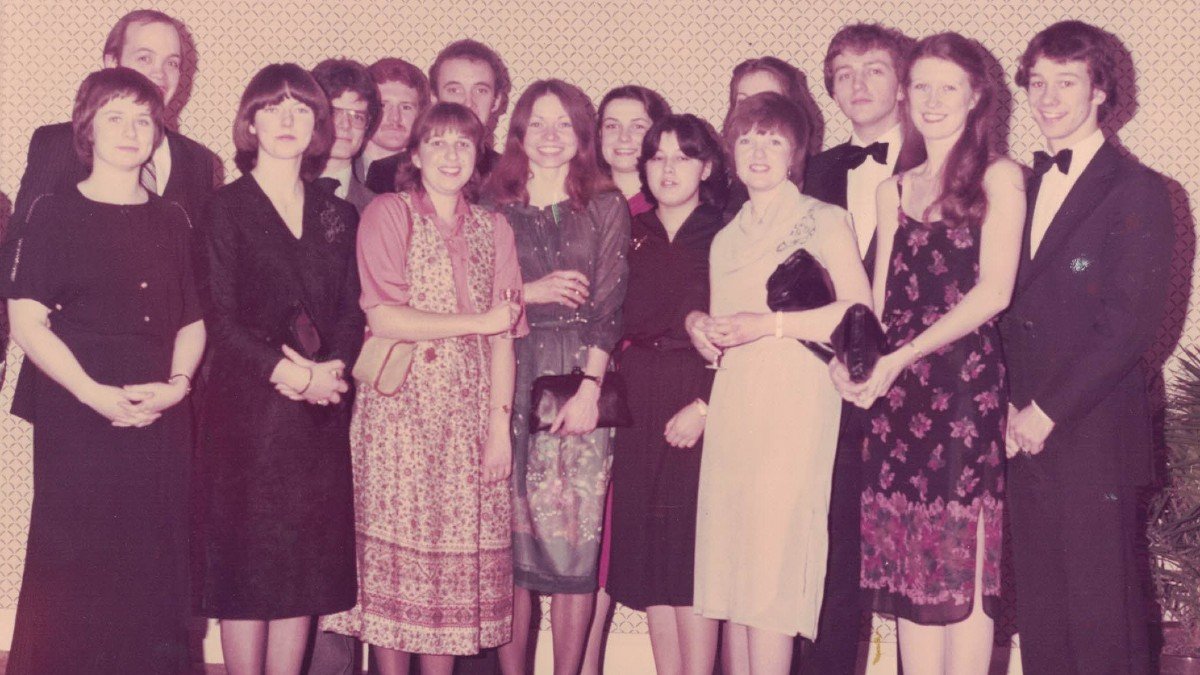 Friendships, love and learning to cook
The first thing I picture when I think of Surrey is the people. I made lifelong friends, fell in love for the first time, and discovered the life-enhancing benefits of a more diverse friendship group after growing up in a largely monocultural provincial city. It helped me grow so much, not just educationally and professionally but personally.
I lived in university accommodation in my first and fourth year – Surrey Court.  I remember six of us nursing students all decided to cook spaghetti bolognese on our first Saturday night at uni.  None of us knew what to do. We weren't supposed to cook main meals in the accommodation kitchens so they only provided two electric rings and a toaster oven. The food was barely edible and the wine we had bought undrinkable but it was such a happy night. 
Nights in the union
So many songs remind me of Surrey – it was a great pop/rock musical era. There used to be a disco every Thursday night in the Student Union basement and in first year I used to go with a number of the nursing students and dance the night away (of course last orders was 10:30 pm in those days). We'd then have to get up at five the next morning and walk in uniform to one of the two hospitals in town for a day of nursing practice.
I particularly remember Wild Cherry's "Play that Funky Music".  But there was also Led Zepplin's "Stairway to Heaven", everything by Queen (my friend, Alan White, walking around singing "Another one bites the dust" each time a relationship ended), Debbie Harry, Billy Joel, Rod Stewart, Elton John, Genesis… the list goes on. 
An exceptional, fulfilling, and enriching career
My career has taken me all over the world.  I've worked in the UK, Australia, Hong Kong, and Sweden. 
In my clinical career, I became a specialist cardiothoracic nurse working mainly in Coronary Care Units and Cardiothoracic Intensive Care. When I became an academic, I taught mainly in the areas of medical-surgical nursing, research methods and the philosophical and theoretical underpinnings of nursing. In my research, following the completion of my PhD at the University of Sydney, I specialised in clinical research related to vascular access devices and health services research, especially system redesign for frail older adults with acute medical conditions.
There are four achievements from my career that I'm particularly proud of.
The first is my research related to vascular access research has changed international guidelines and has reduced pain and suffering for hospitalised patients and decreased resource wastage. I'm also very proud of my research related to the care of older adults which changed emergency department policy and practice in all hospitals in Queensland, Australia and in many other hospitals around the world.
I'm also delighted that five of my previous PhD students are now professors of nursing, three of them in joint appointments with major health services, and I have just been made a Member of the Order of Australia (equivalent to an MBE) for services to nursing, research and tertiary education.
I retired at the end of 2019 with the aim of travelling the world with plans eventually to engage in more creative writing and voluntary work away from nursing. I broke my foot 10 days later and by the time I was mobile Covid-19 had closed Australian borders. I went back to work as Associate Dean of Health (Research) at Southern Cross University, as I felt I should be using my skills to support the amazing job nursing was doing during that terrible time. I'm hoping in 2023 to re-start the process that was derailed in 2020!
Having the courage to care
Looking back, my words of advice to my student self would be 'don't worry so much – you are good enough.'
Nursing has changed immensely over the years. My generation has been at the forefront of massive technological change in healthcare, the introduction of evidence-based care, huge advances in pharmacology and the development of high-cost individualised care.  At the same time, the gap in health equity across the globe has widened and the politics of healthcare is threatening millions across the planet, as Covid has and continues to illustrate.
"Nursing is fundamentally about having the courage to care and to apply knowledge and skill, in the face of disease, discrimination, inequality and trauma."
At its core, though, nothing has changed. Nursing is fundamentally about having the courage to care and to apply knowledge and skill, in the face of disease, discrimination, inequality and trauma. As ever, it is about transcending all the difficulties, to work as part of a team, to bring health, wellbeing or a peaceful death to the individual who is also part of a family and a community.
To the future nurses of Surrey, I'd say start as soon as you can. Make plans for where you would like your life and career to go and when something better turns up, take the opportunity and don't look back.