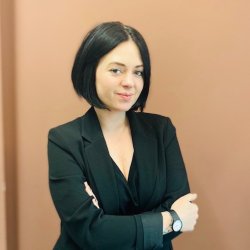 Sian Evans
"The course really threw me in at the deep end and I got up to speed very quickly on the more technical aspects of composing and creative approaches to writing new work."
Course
Creative Music Technology BMus (Hons)
What attracted you to choose the University of Surrey and to study your course here?
With everything you need on campus, it's a great place to get stuck in, meet new people, and try new things. I made lifelong friends at Surrey. There's also real opportunity to nurture your talent and discover your strengths and passions.
What were the best things about your course?
Prior to University, I'd only had experience in traditional performance and composition. The course really threw me in at the deep end and I got up to speed very quickly on the more technical aspects of composing and creative approaches to writing new work. Upon graduating I worked in the music industry which then saw me write, record and produce my own EP - which I later performed at Glastonbury in 2013. Something I'd never have had the confidence to do without the skills I learnt from my degree.
How did you change as a person during your time as a Surrey student?
I lived on campus both in my 1st and 3rd years of my degree which I loved. It's easy to take for granted, but being surrounded by such fantastic facilities really made a huge difference. Being on campus allowed me to access the labs whenever I needed to and whatever time I felt inspired or needed time to practice, attend music lessons and rehearsals and be part of other activities I may not have otherwise attended. The biggest take away is that I made lifelong friends at Surrey who I now count as some of my closest friends.
What do you do now and what do you find most enjoyable about your line of work?
I'm the Senior Producer/Director at a video agency in Central London looking after the day to day running of the business and I've grown with the company since its inception (https://toplinefilm.com/). Going from one side of the fence to the other – practical performing to producing content, it's been fantastic to dip my toe into different areas of the business. I love directing and producing and I get the opportunity to travel internationally, filming and interviewing people across a broad range of sectors - from CEOs of start-ups to Nobel Prize winners. Music plays a huge part of that too as we get to work closely with audio libraries, composers and sound designers matching songs and soundscapes to the projects we produce. After all, music can completely change a film. When it's right, it makes it.
How did your time at Surrey influence your career?
I really fell in love with the technical side of composing. Prior to my degree, I was very 'pen to paper' and really didn't enjoy or embrace tech and music all that much. It's also why I chose this degree – to push me out of my comfort zone. Now, there isn't a day where I'm not working with technology of some sort. Whether it's shooting with a new Black Magic camera or editing content with Premier Pro, tech is now part and parcel of my day to day.
How can students hoping to work in your profession make the most of their time at Surrey?
If I've learnt anything over the 13 years since graduating it's to try everything that comes your way. See everything as an opportunity to learn and say to everything – even if it's a little scary!
What aspects of being connected with the alumni network are most important to you/of most interest to you?
I love hearing about my old classmates and what they're up to. As I'm often looking for bespoke compositions or artist recommendations, I'm always keeping an eye out to see what everyone's up to. Recently getting back in touch with friends and joining them for jam sessions too.
What is your happiest memory of your time at Surrey?
Living on campus in my first year – meeting and making lifelong friends. We made some fantastic memories, and we still talk about them now.