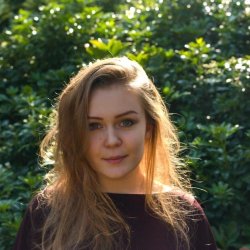 Yasmin Robertson
"I wanted to come to Surrey because it was one of the only universities in the UK to focus on language learning for more "practical" situations."
Course
Modern Languages (French and Spanish)
Study abroad location
Chambery and Barcelona
Placement company
Madame Vacances (France) WeLocalize Life Sciences (Spain)
Deciding to come to Surrey
I started at Surrey straight after my final year at college and although I had looked at other universities, I had my heart quite set on coming here. It seemed like a very close-knit community with an almost familial ethos which was welcoming. The very modern and well-kept buildings help to show that the university is successful and invested in its teaching, which was a real positive for me.
I was not interested in learning a language through studying mostly literature and history, I was looking for a more balanced curriculum with an emphasis on using languages in modern contexts while using more traditional study topics as a way to broaden the cultural understanding of the countries. 
Course best bits
I like that the emphasis is on your ability to use your language(s) in real life contexts. It feels as though the course is much more active in language learning and usage whereas I feel that more traditional courses tend to focus on a more passive use of languages.
Our course requires us to do a year abroad and we received lot of career support from our tutors, even to the point where we had lessons on how to create cover letters and CVs in different languages.  
Your Professional Training Year and lockdown
On my first placement in Chambéry I was an assistant to the commercial director of a holiday company. The highlights were doing two weeks on a "mini-stage" (a "mini-internship") in the Alps as it was amazing to see the mountains and to live and work somewhere with constant snow. I also enjoyed travelling to London to help with events.  
Now, I'm a project manager for an international translation company in Barcelona.
I came to Spain four days before lockdown started and within the first week, we were advised to work from home. I did the majority of my training online, which definitely impacted my ability to integrate into the wider work community. Fortunately, my team made me feel welcome despite interacting through a screen. After lockdown eased, some of us met up, which, despite working together for months, was only the second time I had seen my colleagues.
Most of my peers from Surrey left Spain, which reduced my local support network. I learnt even more about the value of videocalls and keeping in contact with friends and family, and how to be more comfortable in my own company.
Feeling supported in your PTY
The University called for students abroad to return home, but I did not want to leave my placement. I felt very concerned that I might be stuck in a foreign country amid a pandemic, so I reached out to the Global Engagement Office to discuss the safest and best option for me personally. I don't regret staying in Barcelona at all.
Coming back to the UK
I am conscious that my final year might not be as I expected and elements of university life will no doubt have changed and we will have to adapt.
I am looking forward to seeing my course mates again and hearing their stories while reintegrating into the community. I'm sure I'll experience reverse culture shock as I have not visited the UK since early March.