Ab initio nuclear theory
We study the nucleus and its interactions with different probes from an ab initio perspective.
Overview
We try to solve the quantum many-body problem using a variety of techniques and interactions, often exploiting high-performance computing and advanced theoretical physics developments. Our main thrust is the use of many-body techniques like self-consistent Green's functions. Our work has applications, and is motivated by contemporary physics needs.
Nuclear structure, providing relevant theoretical analysis to ongoing experimental developments
Nuclear astrophysics, predicting and simulating the properties and dynamics of neutron stars
Neutrino physics, providing an understanding of neutrino-nucleus interactions
Quantum many-body physics, applied to electronic and clustering systems.
Find an expert
If you want to find out more about the research we are doing or have any queries, please get in touch.
Theme leads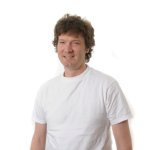 Reader, Head of the Theoretical Nuclear Physics Group, Senior Personal Tutor
Physics research groups
Take a look at the other research we do within the Department of Physics.