Facilities
Our Centre houses 170 researchers in this purpose-built building.
Testbed
At the heart of our Centre is a state-of-the-art testbed – the world's leading independent testbed for trialling emerging 5G ideas, proving concepts, validating standards and vendor interoperability testing. This equips researchers with a fully functioning advanced 4G network which, over time, will be upgraded to a fully fledged 5G system, enabling the development and testing of 5G prototype technologies in a real-world situation.
The testbed covers an area of 4km2 comprising indoor and outdoor environments and supports broadband mobile and internet of things.
The testbed is split into three key areas:
Mobile broadband radio
Fixed core network and service platform based on software defined networking
The internet of things.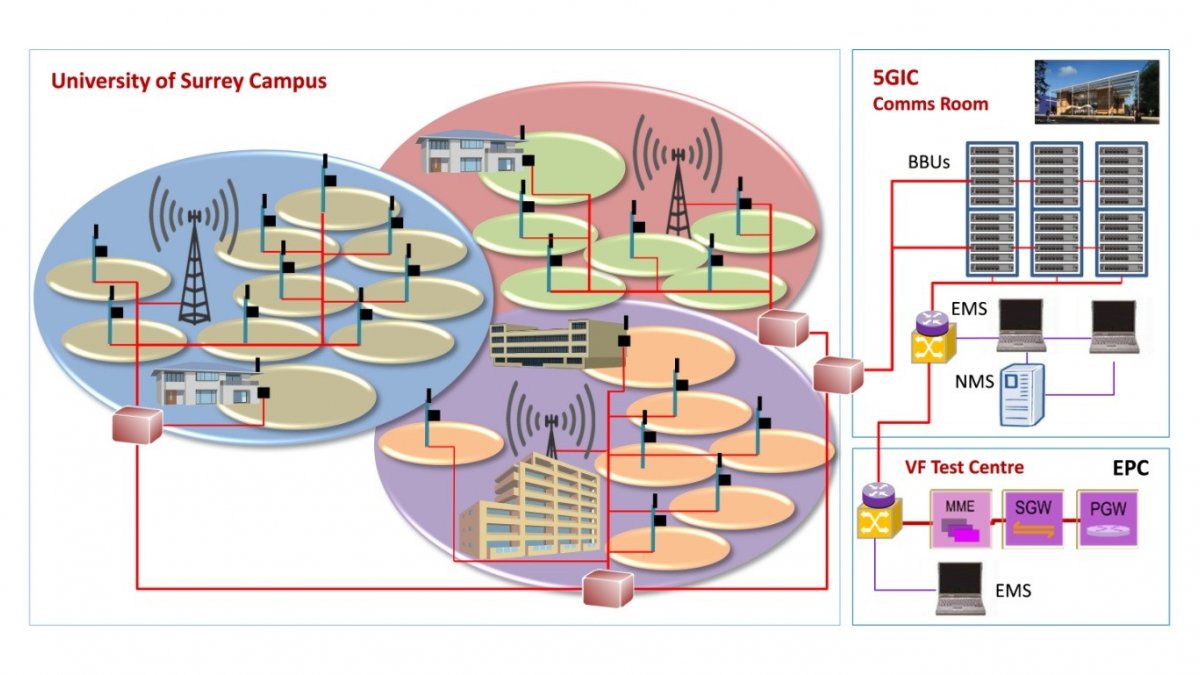 Our connections
Our Centre provides a research hub for the telecommunications sector with dedicated specialist laboratories for network management and operation and communications electronics.
We are connected to the Vodafone Core Network, the Fujitsu Cloud Computing facilities and to a 4km25Gwireless test facility' encompassing motorway, rural, urban and dense urban radio environments.
"The plan is that these three testbeds will be integrated into one system which will become 5G. These will be open facilities where we welcome industry (large and small and start-ups) and academia to take advantage of our facilities for the furthering of communications technologies and applications as a whole."