Satellite Networking Testbed
The 5G/6G Satellite Networking Testbed, unique in the UK, is an extension to our 5G/6G core and campus RAN network. It allows end-to-end trials of new services over satellite as well as research and development of new 5G/6G non-terrestrial-network equipment.
Overview
Our Satellite Networking Testbed allows 5G/6G user trials to be conducted with satellite backhaul or multi linked connections via satellite and terrestrial links. The testbed can also be used to test out 5G/6G equipment produced by vendors.
Facilities in detail
A VPN connects the 5G/6G network to an Avanti satellite gateway at Goonhilly and via the HYLAS Ka band satellites back to a non-terrestrial-network satellite terminal on the campus. The gateway and user terminal (NTN) are 3GPP Rel 15/16 compliant to provide a full integrated 5G/6G network. Currently only the air interface is not compliant using DVB-S2x but we are investigating implementing NR in the near future.
Trials have been conducted within the SaT5G EU project using the GEO (Geostationary Earth Orbit) Ka band satellite as well as via Ku band SES satellite via another gateway. Also proved has been a 5G connection to Telesat's Ka band LEO demo satellite.
Virtualised elements of the gateway and terminal are orchestrated using OSM into the overall network.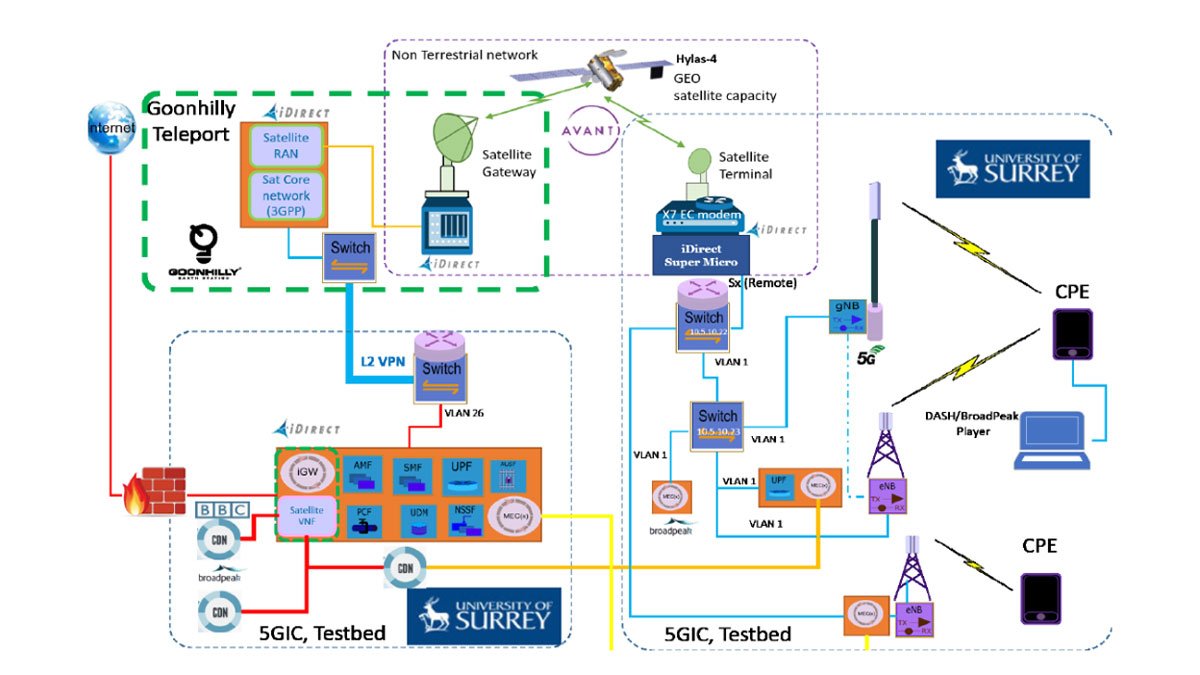 Satellite integrated 5G/6G networking testbed
The testbed facility has been used to demonstrate 5G backhauling, delivery of content to the edge using multicast and caching, and multi-linking using a combination of the satellite and terrestrial network to improve QoE for a range of traffic types.
The testbed can be employed for wider 5G/6G use case trials as well as being a platform for enhanced development of NTN software and equipment.
Get in contact
If you have any questions or are interested in using our facilities, please get in touch.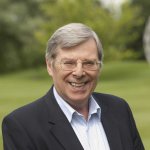 Professor-Information Systems Engineering