Study
We were the first academic centre to focus on the environment and sustainability back in 1992. We have a vibrant, interdisciplinary research community tackling the biggest issues faced by society globally and host high profile guest lectures from government and industry.
What we have to offer
We offer professional development where delegates may choose whether simply to join a module for the experience of the teaching or choose to undertake assessment of their learning. We also host an annual Roland Clift lecture which is presented by a different speaker each year to discuss aspects involving environment and sustainability.
Equality and diversity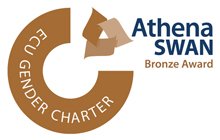 We retained our Athena Swan Bronze Award in April 2018 from the Equality Challenge Unit (ECU) for our progress and commitment to equality and diversity within our centre and the wider university.