Postgraduate research study
We offer an enhanced PhD training programme to address the world's demand for individuals with scientific expertise in AI and machine perception, as well as professional and cross-disciplinary skills required to develop and deploy future AI intelligent sensing technologies for modern life.
We acknowledge, understand and embrace diversity.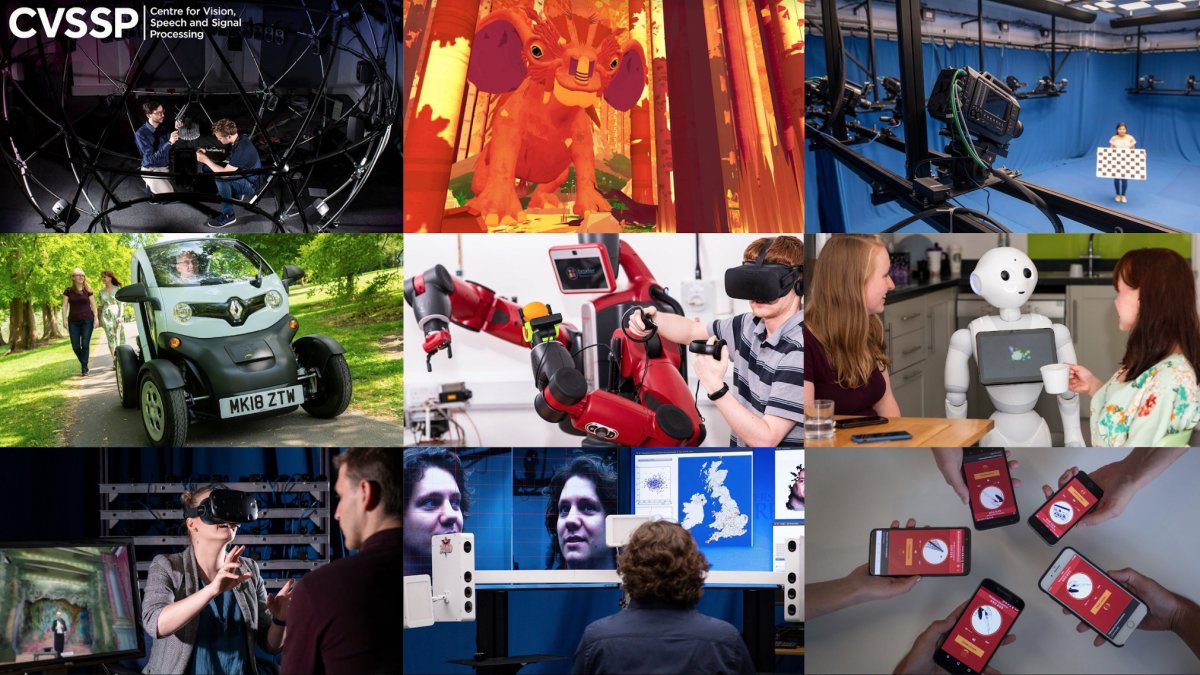 There is no better time to join us!
Our vision is to engage PhD, post-doctoral and industry researchers in AI and machine perception across the UK in high-quality training and networking with industry to ensure that the UK leads the future development of this field.
Our training programme enables PhD students to gain the research skills needed to obtain an internationally-recognised PhD including:
Multi-disciplinary knowledge of the fundamental science and practical application of multi-sensory machine perception
Experience of applying their research in industry and the public sector to real-world challenges and data; understanding of responsible research and innovation
Transferable skills such as entrepreneurship and communication, including engineering competence skills suitable for professional registration (EurIng, CEng)
An open science approach to research, through open publication of research papers, data and software
Entrepreneurial and innovation-oriented attitude through exposure to SME and spin-off companies in our network.
CVSSP is a destination of choice for postgraduate talent and it is part of the Department of Electrical and Electronic Engineering.
What we offer
Cohort-based research training with training weeks on transferable skills, science schools on research topics and facilitated sandpits for agile cross-disciplinary team solution to industry challenges
Individual research training to develop in- depth research experience and specific skills tailored for the individual and their personal career development plan
Opportunities for engagement with non-academic industry and user partners throughout the research programme incl. project design, training in industrial practice and industrial secondments. The learning objective is to ensure that all PhD researchers gain a cross-disciplinary understanding of both the fundamental science and real-world application of multi-sensory machine perception.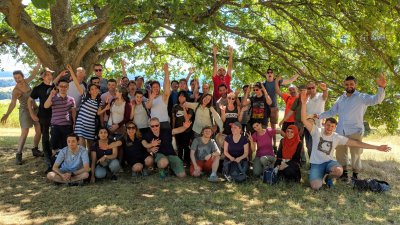 We have a thriving community of over 90 postgraduate research students conducting research across a broad range of areas. Our research cohorts are internationally diverse with students from all over the world, studying on a full or part-time basis. View our research or contact the relevant academic with an informal enquiry.
Postgraduate research courses start in October, January, April and July and run for 48 months full time. Offers may be conditional of applicants achieving the minimum requirements for IELTS and having satisfactory academic qualifications. Contact our team (cvsspadmin@surrey.ac.uk) if you have an enquiry.
Studentship opportunities
Our Centre for Doctoral Training in Audio-Visual Machine Perception offers an enhanced doctoral training programme to address industry demand for individuals with cross-disciplinary scientific expertise in AI and machine perception, working in teams with integrated professional skills in software, project management, innovation and understanding of ethics and regulation of AI and data science research.
PhD Studentship within DECaDE: Centre for the Decentralized Digital Economy - AI/Computer Vision/Blockchain
Funding information:
Funding will provide an annual tax-free stipend at the current EPSRC funding rate of £18,622 (for 2023-24) and coverage of the tuition fees for 3.5 years. 
Trustworthy AI for socially compliant autonomous driving
Funding information:
A stipend of £18,622 for 23/24, which will increase each year in line with the UK Research and Innovation (UKRI) rate, plus Home rate fee allowance of £4,712 (with automatic increase to UKRI rate each year). The studentship is offered for 3.5 years. For exceptional international candidates, there is the possibility of obtaining a scholarship to cover overseas fees.
Uncertainty quantification in computer vision and natural language processing for medical imaging
Funding information:
UK/International tuition fee + UKRI stipend at £18,622 p.a. (2023/24 rate) + Research Training Support at £1,000 p.a. + Personal Computer (provided by the Department).

Transform future media experiences
Six fully-funded PhD studentships including fees and stipend available for outstanding candidates to join the BBC partnership 'AI4ME' at the Centre for Vision, Speech and Signal Processing (CVSSP) at the University of Surrey.
PhD programme details
Please contact Nan Bennett (n.bennett@surrey.ac.uk) once you have applied for a PhD position or successfully submitted a PhD online application form.