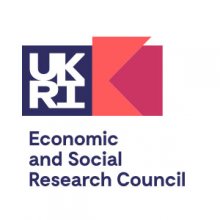 Business Boost
The ESRC-funded Business Boost 2020 scheme aims to expand opportunities and build the capacity of social science doctoral students (PGRs) and early career researchers (ECRs) to engage and collaborate with business. With our partners at the Universities of Sussex, Essex, the SeNSS Doctoral Training Partnership and SurreyIDEA, the ESRC IAA team are delivering some unique and energetic business engagement workshops.
We're also delivering short 'bitesize' sessions with members of Surrey's successful business and innovation community, to offer researchers fresh and relevant insights into the commercial world around them.
Browse through the information below to find out more.
Business Boost at Surrey

The ESRC-funded Business Boost 2020 scheme utilises funding from the Government's National Productivity Investment Fund to expand opportunities and build the capacity of social science doctoral students and early career researchers to engage and collaborate with business. 
This project is being designed and delivered by the ESRC Impact Acceleration Accounts at the Universities of Surrey, Sussex and Essex, and in collaboration with the ESRC-funded SeNSS Doctoral Training Partnership. It is running from February 2020 until September 2021.
The University of Surrey ESRC IAA is delighted to be working closely with the Surrey Innovation and Digital Enterprise Academic (SurreyIDEA) on this BB2020 project, who have created the Connecting and Engaging Researchers with Business programme. This programme has provided a suite of inter-connected workshops and online activities which will engage and support researchers to understand the value of engaging with business.
The programme has provided opportunities to develop the relevant skills and competencies for effective engagement with business. Employing an original innovation sprint methodology, workshops will offer the opportunity to work with a range of businesses on engagement and skills development activities across a variety of relevant topics, ranging from business model innovation through to problem-solving and the commercialisation of social science research.
Business Boost SurreyIDEA Past Workshops
This workshop was a taster session for subsequent workshops, introducing the innovation sprint methodology pioneered in SurreyIDEA as well as a range of core concepts which will support PGRs and ECRs to engage with business. At the end of this workshop, participants had experienced an accelerated version of the innovation sprint methodology, as well as a preview of how to engage with contemporary business challenges such as connectedness, innovation and digitisation.
This was a five-day workshop focusing on the big picture, helping the participants to have a better understand of two things. First, how the elements of a business fit together to create economic value and, second, how businesses interact with the world around them. By the end of this workshop, participants were able to use and analyse different business models and became familiar with the process of how organisations test, innovate and solve business model dilemmas.
This five-day workshop provided participants with the opportunity to deploy the knowledge and skills learned in the previous workshops in order to have a tangible impact on a business. Working with a range of businesses with live problem solving, by the end of this workshop participants understood, analysed and provided workable solutions to real business challenges.
The aims of the workshop are to support participants to engage with business through their research.
The programme will help participants to better understand and develop:
A range of key skills which can be transferable across a range of contexts including business engagement, such as influencing, networking, persuading and trust building.
An understanding of how their own disciplinary knowledge, thinking and methodologies can be applied across a range of business engagement contexts to bring value to both research and practice.
Business Boost Bitesize Past Events
Panel discussion with:
Bonnie Buchannan, Head of the Department of Finance and Accounting
Professor of Finance, Sabine Benoit, Professor of Marketing
Glenn Parry, Professor of Digital Transformation, CoDirector DECaDE: Centre for the Decentralised Digital Economy, Surrey Business School Impact Lead.
Facilitated by Andy Adcroft, Professor, Deputy Dean of Surrey Business School and Director of SurreyIDEA.
This was an informal discussion with three of Surrey Business School's academics with vast experience of working with businesses and stakeholders. 
With:
Jenny Ritchie, Senior Business Manager
Dan Bance Business Manager, Enterprise Programmes Innovation.
This event looked at the benefits of ECR and PGR engagement with industry such as research validation and research application to solve real-world problems. Facilitated by the University of Surrey's Business Enterprise Programmes Team, and supported by Senior Academics and ECRs, participants gained insights into Knowledge Exchange, and the benefits of industry engagement to the academic, the institution and the company.
Facilitators:
Dr Alison Yeung Yam Wah (Academic Writing Consultant, Purely Academic Ltd.) 
Dr Nadya Yakovchuk (Teaching Fellow in Academic Writing, Doctoral College, University of Surrey).
The aim of this online workshop was to equip participants with valuable writing strategies for producing impactful text for professional and business audiences. In this highly interactive session, we analysed social science-related professional/trade magazines to highlight some of the key differences between writing academic and professional texts, and to identify strategies used in professional writing to ensure that text is impactful.
To maximise interaction, participants were encouraged to discuss questions relating to three main themes:
Motivations
Drafting
Writing for the Genre.
Universities are now an important contributor to the knowledge economy. There is an increasing spectrum of opportunities for both those involved in technology push and market pull of science (that encompasses, engineering, technology, and social science) to engage with, and in this economy.
This talk, delivered by Malcolm Parry, Director of the Surrey Research Park, touched on these opportunities and on the strategies that have been developed to encourage these links and support knowledge transfer from discovery to the market, particularly through creating a business.
You can watch the recording of this event on our YouTube channel.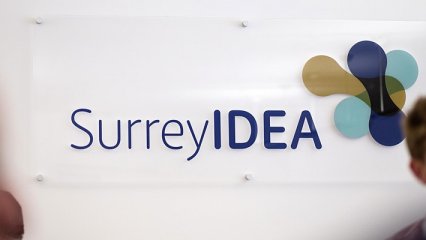 Friday 19th March Business Boost Bitesize Session: 'The Importance of Sustainability and Social Impact in Business, from Entrepreneur to Intrapreneur' by Kat Mack, Student Enterprise Manager, University of Surrey. In this session we look at why and how you can bring social impact into your future roles and some examples from within our Surrey ecosystem.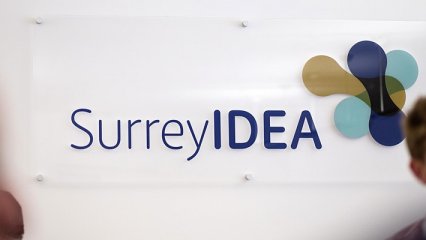 Thursday 25th March Business Boost Bitesize Session: 'Back to the Future – Industrial Strategy for Social Science Researchers' - with Michael Reilly, Research Bid Development Manager. This session will analyse what has driven this secular shift in public R&D policy and explore what can usefully be learned about the future from the spending so far. Most importantly, we will discuss what opportunities and challenges this represents for social science researchers at the beginning of their careers.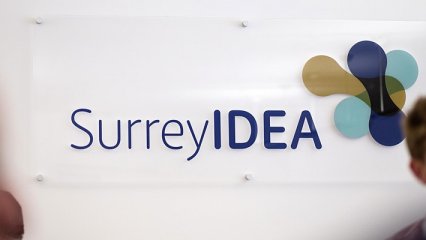 "Experiences of Working with Businesses & Stakeholders" Panel discussion with James Aitken, Professor in Operations Management and Head of Department for Business Transformation at Surrey Business School, Gavin Hilson, Professor and Chair of Sustainability in Business at Surrey Business School and Albert Kimbu, Dr and Senior Lecturer in the School of Hospitality and Tourism Management.
Join us for an informal discussion with three of the University of Surrey's academics with vast experience of working with businesses and stakeholders. We will be welcoming questions during the session via chat on Zoom with a live Q&A at the end.
Stay connected
Fantastic result! At Surrey's
@ESRC
Impact Acceleration Account team, we are proud to be contributing to the exciti…
https://t.co/QkUvg8RKUR
An interesting blog by the London School of Economics and Political Science about perceptions of evidence for polic…
https://t.co/fLM6bCVFNF