Language, Literacies and Learning Research Group
The Surrey Language, Literacies and Learning Research Group is interested in the role of language and literacies in different learning contexts. 
Our research
Our research focuses on exploring and understanding how students and teachers use linguistic and interactional repertoires to develop conceptual understanding as well as how students and teachers develop literacies in a variety of contexts.
We examine the areas of linguistics and literacies in educational contexts including compulsory school contexts, higher education and teacher education. 
Acculturation, adjustment and belonging: an ethnographic study of international students in theatre societies
Communicative language teaching in Saudi Arabia 
Teaching stylistics in the creative writing classroom 
The German modal particle 'mal' in reality TV shows 
Factors influencing the development of active trilingualism in childhood  
Self-regulation in vocabulary learning in Saudi Arabia 
English as a medium of instruction (EMI) in China  
Chinese language learning in educational institutions of Pakistan 
Effects of practical elements in teacher education programmes on students' pedagogical content knowledge 
Willingness to communicate through teacher classroom behaviour and strategies in the Saudi context 
Integrating physical comedy on Saudi EFL tertiary students' lexis acquisition affect and motivation 
Experiences of migrant English language teachers 
Translating science: developing a first-language oriented academic writing assistant to support Brazilian researchers publishing in English 
Refusal strategies and misunderstanding in Jordanian Arabic and British English.
Students' experiences: Neoliberal expectations and students' mental health in British higher education. 
Exploring the perceptions of Saudi and Chinese 'Z Generation' English Language Learners of the desired qualities of English language teachers.
The effect of flipped learning approach on teacher candidates' argumentation skills
International and multicultural education in pre-service English language teacher training
Language and conversational AI
Flight safety in a multilingual environment.
Heron, M., Baker, S., Gravett, K., & Irwin, E. (2022). Scoping academic oracy in higher education: knotting together forgotten connections to equity and academic literacies. Higher Education Research & Development, 1-16.
Dippold, D., Heron, M., Gravett K. (2021). International students' transitions into disciplinary studies: a rhizomatic perspective. Higher Education
Dippold, D. & Heron, M. (2021). Meaningful teaching interaction at the internationalised university: moving from research to impact. Routledge.
Heron, M., Dippold, D; Aksit, N., Aksit, T., Doubleday, J., & McKeown, K. (2021). Tutors' beliefs about language and roles: Practice as language policy in EMI contexts. Teaching in Higher Education.
Heron, M., Medland, E., Winstone, N., & Pitt, E. (2021). Developing the relational in teacher feedback literacy: Exploring feedback talk. Assessment and Evaluation in Higher Education.
Heron, M., Dippold, D., & Husain, A. (2021). How dialogic is the online space? A focus on English speaking skills. TESL-EJ.
Heron, M., Gravett, K., & Yakovchuk, N. (2021). Publishing and flourishing: writing for desire in higher education. Higher Education Research & Development, 40(3), 538-551.
Heron, M., Dippold, D., Hosein, A., Khan Sullivan, A., Aksit, T., Aksit, N., Doubleday, D. & McKeown, K. (2021). Talking about talk: tutor and student expectations of oracy skills in higher education. Language and Education, 35(4), 285-300. https://doi.org/10.1080/09500782.2021.1895206
Gravett, K., Taylor, C. A. and Fairchild, N. (2021). Pedagogies of mattering: Re-conceptualising relational pedagogies in higher education
Heron, M., Baker, S., Gravett. K., and Irwin, Y. (2022). Scoping academic oracy in higher education: knotting together forgotten connections to equity and academic literacies. Higher Education Research and Development. https://doi.org/10.1080/07294360.2022.2048635
Kinchin, I. M. and Gravett, K. (2022). Dominant discourses in higher education: Critical perspectives, cartographies and practice. London: Bloomsbury.
Dippold, D., Lynden, J., Shrubsall, R., Ingram, R. (2020). A turn to language: How interactional sociolinguistics informs the redesign of prompt:response chatbot turns. Discourse, Context and Media 37. https://doi.org/10.1016/j.dcm.2020.100432 
Dippold, D., Bridges, S., Eccles, S. & Mullen, E. (2019). Taking ELF off the shelf: Developing HE students' speaking skills through a focus on English as a lingua franca. Linguistics and Education 54. https://doi.org/10.1016/j.linged.2019.100761 
Dippold, D., Bridges, S., Eccles, S. & Mullen, E. (2018). Developing the global graduate: how first year university students narrate their experiences of culture. Language and Intercultural Communication 19(4), 313-327. https://doi.org/10.1080/14708477.2018.1526939 
Gravett, K. (2020). Feedback literacies as sociomaterial practice. Critical Studies in Education. https://doi.org/10.1080/17508487.2020.1747099
Gravett, K., Kinchin, I. M., Winstone, N. E., Balloo, K., Heron, M., Hosein, A., Lygo-Baker, S., and Medland, E. (2020). The development of academics' feedback literacy: Experiences of learning from critical feedback via scholarly peer review. Assessment and Evaluation in Higher Education 45 (5), 651-665. https://doi.org/10.1080/02602938.2019.1686749
Gravett, K. (2020). Developing students' feedback literacies in Baughan, P. (ed.) On Your Marks: Learner-focused Feedback Practices and Feedback Literacy. York: Advance HE. 
Gravett, K. (2019). 'Making learning happen: Students' development of academic and information literacies' in Engaging Student Voices in Higher Education: Diverse Perspectives and Expectations in Partnership, 297-313. Lygo-Baker, S., Kinchin, I. M. and Winstone, N. E. (eds.). Cham, Switzerland: Palgrave Macmillan. 
Gravett, K., Yakovchuk, N. and Kinchin, I.M. (eds.) (2020) Enhancing student-centred teaching in Higher Education: the landscape of student-staff research partnerships. Palgrave Macmillan. 
Heron, M., Gravett, K. & Yakovchuk, N. (2020). Publishing and flourishing: writing for desire in higher education. Higher Education Research & Development. DOI: https://doi.org/10.1080/07294360.2020.1773770 
Heron, M., & Corradini, E. (2020). Writing for professional recognition in higher education: understanding genre and expertise. Higher Education Research & Development, 1-14. 
Current projects
2022-23 Discovering doctoral literacies: the emergence of new literacy events and relational doctoral practice: UKLA funded project
2022-2023 Belonging to and beyond higher education in hybrid spaces: collaborative SRHE-funded project with Deakin University and Curtin University to examine how and in what ways educators can foster students' sense of belonging and engagement in the digital university.
2021 – 2023: Performing knowledge in spoken and written contexts: non-funded project based at the University of Surrey exploring PhD students' experiences of confirmation viva
2022 User experiences of a Whatsapp-supported appointment scheduling system: funded through ESRC Impact Accelerator
2020 – 2021 Staff and Educational Development Society (SEDA) grant: Developing a dialogic teaching approach to teach critical thinking skills 
2019 – 2021 British Academy grant: Supporting Exiled Syrian Academics in preparing journal articles from research 
2020 – 2021 Collaborative project with University of New South Wales, Australia: Scoping study on oracy and equality 
2020 – 2021 Collaborative project with Birkbeck University, UK: Translanguaging in collaborative research project meetings: linguistic repertoires and strategies of exiled Syrian academics 
2019 – 2021 Collaborative project with Drake University and the University of Maine (USA), Maynooth University (Ireland) and the University of Edinburgh (UK): Writing beyond the University – an exploration of connections and transitions.
Upcoming events
We don't currently have any upcoming events. Check back soon for further announcements.
Meet the team
Directors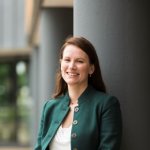 Senior Lecturer in Higher Education; Director of Research; Director of the PG Cert in Learning and Teaching in HE and AFHEA pathway.
PhD students
Priyanki Ghosh
Ayesha Mudhaffer
Luke Draper
Jessica Marsh
Dominique Hopgood
Samaher Aljabri
Lingyu Wang
Hanaa Abdullah Al-Ghamdi
Thiago Bogossian Porto
Raniah Kabooha
Asif Soofi
Razan Al Adwan
Bianca Sanfilippo
Beyza Uçar
Hebba Himdi
Dina Mousawa
Claire Seller
Mohammad Makram Mareye
Paul Fernandez
Lingyu Wang
Razan Abourabi Al-Adwan 
Previous events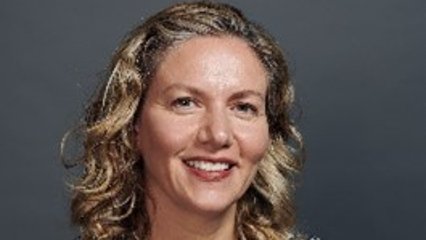 Using video-reflexive ethnography to understand complexity and change practice
Biography
Dr Rola Ajjawi is Associate Professor at the Centre for Research in Assessment and Digital Learning, Deakin University, Australia. She has led several programs of research into feedback and workplace learning cultures, student failure and success, and latterly belonging and well-being in higher education. She has attracted over $1.8 million in funding and has published extensively in high-quality peer-reviewed journals. Her most recent edited volume is Ajjawi R, Tai J, Boud D, and Jorre de St Jorre T. (Eds.) Assessment for Inclusion in Higher Education: Promoting Equity and Social Justice. Routledge (due 2023). She is Deputy Editor of the journal Medical Education, and is a member of the editorial board of Teaching in Higher Education.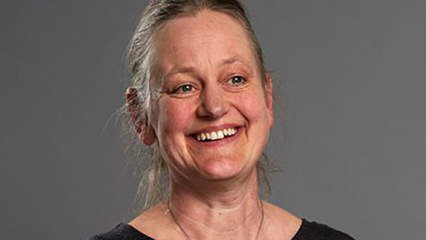 Doing data differently: The use of creative data visualisation to generate professional dialogue
Whilst there is plenty of debate on the nature and role of data in social science research, data in schools tend to be understood in terms of numbers, repeatedly referred to in the singular and used in limited ways linked primarily to attainment.
The 'data-fication' of schooling has been strongly critiqued for its powerful impacts on policy and practice, pupils' experience, the curriculum, teaching and learning, and – as is particularly relevant to this article – teachers' professional and personal lives. There is a need therefore to expand what counts as data in schools, to think creatively about how data are communicated, and to consider what data do when inserted differently into professional dialogue.
In exploring such possibilities and speaking to the field of critical data studies, I report on a British Academy-funded project that set out to 'do data differently' by inviting teachers to create and share their own data on what mattered to them in their everyday literacy teaching using a postcard format.
I explore three characteristics of teachers' response to this approach: impressionism, imperfection and subjectivity in data generation; visualising complexity/opaque visualisation; professional discussion as drift.
Rooted in a sociomaterial perspective and drawing on Latour's ideas about immutable mobiles, I argue that doing data differently in such ways may have 'complicating effects' which produce generative spaces for teacher dialogue that fully acknowledge the instability and subjectivity of data and which, by doing so, signal fruitful areas for future research and teachers' engagements with data in schools.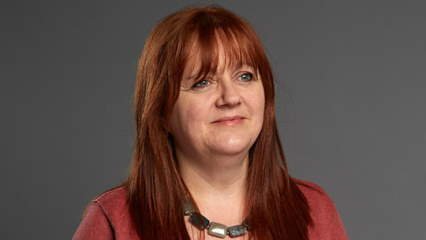 Linguistic Ethnography (LE)
Abstract
I will outline the main tenets underpinning LE, illustrating these with examples from LE research studies. I will then show LE in action, analysing data from a research project looking at teacher identity negotiated during post observation feedback.
I will show how the combination of micro analysis of spoken interaction and thematic analysis of interview data results in a deeper understanding of the feedback event, its participants, and the wider social content in which they work.
Biodata
I have worked for over twenty years in English language teaching and second language teacher education in the UK, Hungary and the United Arab Emirates. My research interests lie in the fields of pragmatics and discourse analysis with a particular interest in institutional interaction in educational settings.
I am also interested in language testing and teacher education/professional development. Current research projects include using linguistic ethnography to investigate contextualised talk, looking at aspects such as the negotiation of identity and face, and the way interactants navigate socially delicate talk.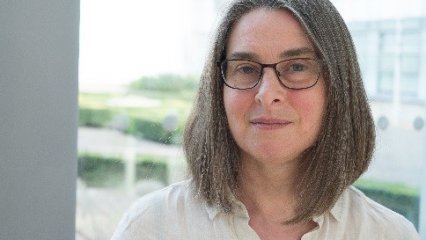 Exploring marking as a literacy practice using 'talking it through' audio recordings as part of an ethnographic study
Abstract
Feedback practices have been extensively researched within the field of higher education, generally examined for the insights they offer on students' experience of writing for assessment and scrutinised for their effectiveness as pedagogy. Marking has rarely been studied as a literacy practice in its own right despite the 'high stakes' often associated with it and its notoriety as a drain on academic time. In my work I view marking as a complex academic and workplace literacy practice, simultaneously entwining reading, writing and judgement-making and situated in/productive of very specific disciplinary and institutional contexts, operating at a number of scales.
In this talk I will use short transcribed audio data extracts as a springboard for reflecting on 'what is going on' when a university teacher marks a student's written work. The extracts are taken from 16 hours of transcribed audio recording which were generated as part of a larger, ethnographically oriented study. In these recordings, a UK university teacher 'talks through' her marking process as it happens while she assesses a 'batch' of eight undergraduate assignments produced for a level one science module. Data gathered over time for the larger study included two long interviews for each participant, assessment feedback texts, assessment rubrics and marker guidance, classroom observation notes, workspace photos, moderation feedback to the marker, emails, forum posts to students and other textual artefacts, including text books.
In discussing the data extracts I hope to throw light on what may be going on in a single marking 'event' and will argue that the detailed micro-picture which emerges show this teacher engaging in what is best characterised as a continuum of pedagogic tasks addressing both 'content' and 'language'. I also aim to share for discussion some thoughts about how what seems to be happening at micro level throws light on, or challenges, contemporary thinking about academic literacies.
Biodata
Jackie is a Senior Lecturer in English Language and Applied Linguistics at the Open University. She has over 30 years' experience as a teacher and lecturer in English Language, English Literature and Communication in a range of postcompulsory settings, including Higher, Further, Adult and Community Education, English as a Foreign Language and English for Academic Purposes. She has also worked in learning support, writing development and academic development roles.
Jackie's research is positioned at the cusp between two broad fields of interest: on one hand the study of literacies as social practice, and on the other higher education pedagogy research and practice. A key element of her approach and expertise is to employ ethnographically-oriented methodologies to explore pedagogic practices around student writing. By placing academic teachers, rather than student writers, at the centre of these enquiries, her work provides an in-depth focus on an under-researched area of higher education. It provides an insight into the complexity of practice around student writing and in particular those "hidden" literacy practices and events, such as the marking of students' written work, which play a huge but take-for-granted role in higher education. This focus also helps to throw new light on work with student writing as an aspect of academic labour. One key consequence is that her work has the potential to contribute to academic development and higher education research more widely by challenging a tendency to "blame" teachers for intractable problems in education and by offering insight into how more transformative outcomes for students can be achieved despite pressures in the HE sector environment.
Some examples of Jackie's work can be seen below:
Coleman, L., & Tuck, J. (2020). Understanding student writing from lecturers' perspectives: acknowledging pedagogic complexity to support transformative practices in context. Studies in Higher Education, 1-13.
Tuck, J. (2018). " I'm nobody's Mum in this university": The gendering of work around student writing in UK higher education. Journal of English for Academic Purposes, 32, 32-41.
Tuck, J. (2016). 'That ain't going to get you a professorship': discourses of writing and the positioning of academics' work with student writers in UK higher education. Studies in Higher Education, 41(9), 1612-1626.
Stay connected
Latest tweets
@LLL_research