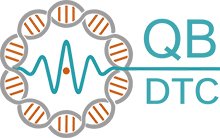 About us
The University of Surrey's new Leverhulme Quantum Biology Doctoral Training Centre (QB-DTC) is the world's first centre dedicated to training interdisciplinary scientists in the field of quantum biology.​
What is quantum biology?
Recent research has established that quantum mechanics plays a key role in biological processes such as photosynthesis, respiration, enzyme action, olfaction, bird navigation, mutation and maybe even the way we think. Quantum biology is the study of these quantum underpinnings of biology, and its advance requires a new generation of scientists who can work across discipline boundaries.​
Resources and facilities
​The Centre will have access to resources at the University of Surrey's Innovation for Health (IFH) facilities and Advanced Technology Institute (ATI), and in partnership with the National Physical Laboratory and the University of Strathclyde, will be able to support PhD students in their research into the realm of quantum mechanics and chemistry in biological processes.​
Centre directors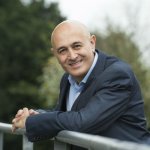 Distinguished Chair, Professor of Physics, Professor of Public Engagement in Science, Centre Director